This week, we've been traveling—in the loosest sense of the word—to some of your favorite destinations around the world.
We explored the hottest opportunities in Portugal…visited Costa Rica's most exciting new tourist destination…and trekked through Italy's historic towns and cities, where we may soon see some insanely good crisis deals.
To be privy to the best deals as they're uncovered, you need to join Real Estate Trend Alert (RETA).
If you aren't yet a member, next week I have a very special opportunity for you to see behind the curtain…so stay tuned.
If you are a RETA member, I've got a first coming your way. I'm going to unveil something incredible in the next few days that you're going to want to see…
It's something I've been working on for a long time. It's going to be available to every single RETA member…but to find out what it is, you need to stay tuned to your alerts…
Want a Glimpse of the Post-Lockdown World? Look to China
Last weekend, the Chinese population flocked to the country's most popular tourist spots. The Huangshan mountain park in Anhui province saw such a huge crowd that even before 8 a.m. the park reached its 20,000-person daily capacity.
In Shanghai, the mile-long stretch of waterfront promenade, known as The Bund, was packed with shoppers and tourists. There were similar scenes in Beijing. If it were not for the sea of facemasks, you'd never know that these were exceptional times.
After weeks in lockdown, China has started to loosen its strict "stay home" policy. And the result is an abrupt return to a near normality—despite some calls for caution.
Shops were packed…restaurants required reservations… and the tourist sites teemed with happy visitors.
It was a vision of just how quickly normality can be restored. Undoubtedly, once restrictions are lifted elsewhere, we'll see similar scenes all over the world, whether that's weeks or months away.
Northern Europeans will flock to The Algarve and southern Spain…Venice will overflow…and tourist hotspots around the world will continue their long-term growth trajectory.
The tourism bounce back will, in part, be led by China. RETA members will remember I wrote about China's growth in their April 2019 issue and how we as real estate investors could play it…
China has become the largest source of tourists in the world thanks to its growing middle- and upper-middle class. Many travel overseas to shop for luxury brands. Others seek authentic social and cultural experiences. They want to see the world's most famous cities…get selfies with historic landmarks…and sample Western foods. And more and more, they look for overseas real estate…
Overseas bolt holes have a big appeal to China's new wealthier class. For instance, the vast majority of non-Europeans granted residency through Portugal's golden visa scheme have been Chinese—taking more than 60% of all visas issued. Chinese have invested an estimated $2.8 billion in Portugal through the golden visa scheme, most of it in real estate investments—a significant contributor to the doubling or more in values in the past four years in places like Lisbon.
We make our money by both owning rentals in destinations experiencing a Chinese tourist boom and by identifying the next big destination ahead of cash-rich Chinese buyers.
To give you some perspective on just how important a role the Chinese will play in overseas real estate, let me share some telling statistics: In 2007, 5.66 million passports were issued in China. In 2017, that number had surged to 26.74 million passports in one year. By the end of this year, China is expected to have 240 million passport holders in total. And that's still less than 10% of the population.
The next surge of Chinese tourism is coming. I'll be following it closely. And bringing my recommendations to RETA members.
Where is Ortega?
Daniel Ortega, Nicaragua's 74-year-old president, has gone missing. Apparently, no one has seen him in public for close to a month. He's been absent from friend's funerals, government functions, and even his own administration's rallies, leading some to suspect that he's seriously ill (or has skipped the country).
I've been watching and waiting for opportunity in crisis-ridden Nicaragua. But while Ortega clings to power, the country remains at a political impasse.
I first found opportunity in Nicaragua in 2004 and since then it's been a place I've scouted many times.
My most recent visit was in February. I visited Nicaragua's southern region, a wild and awesome Pacific coast of giant cliffs and waves…interspersed by quiet coves and soft-sand beaches. It's a spot that reminds many of Hawaii with its rugged beauty.
If you've any doubts about just how beautiful Nicaragua is, check out this video I shot from my balcony in Rancho Santana.
See more photos and videos from my Nicaragua scouting trip over on Instagram.
In 2000, you could get an oceanfront lot in Rancho Santana—the most luxurious community in the country—for $50,000. If you bought then you're still sitting on gains even in the face of the current crisis.
Nicaragua has vast potential. The biggest risk to the country's rapid development and growing prosperity was always going to be what would happen when Ortega lost his grip on power.
As a Marxist revolutionary, many had feared Ortega would be a threat to big business. But while they prospered during his time in power, Ortega let his core supporters down. Social programs barely staggered along. Last year, to fill the hole left in government finances, he proposed big cuts in benefits at the same time as higher contributions. It was the proverbial straw. The subsequent revolt was met with a violent crackdown.
Ever since, Nicaragua has been in crisis. But with his recent absence from public life, the question of who, or what, comes next is now starting to weigh heavy upon the country. Here's the thing: In any low liquidity market there are always deals if you can find a motivated seller. High-end properties and big land parcels in Nicaragua are low liquidity.
Now add a crisis (or two) and there are really deep discounts to be negotiated: Crisis investing 101. I've bought the right land deals in Nicaragua at the right moments in the past and this might be another of these moments.
There is an opportunity to buy lots with amazing Pacific views for a song. Several developers in Southern Nicaragua have a batch of unsold inventory. The roads and infrastructure are in and they just want to move on. With RETA's group buying power, members could score a great big discount on stunning ocean-view lots.
But playing a market like this takes work and negotiation. And with Ortega AWOL, anything can still happen in the political sphere.
I will be watching how this plays out closely. And if a buying moment emerges, RETA members will be the first to know.
Another Destination on My Travel List…
Okay, I need to stop adding new places to my travel list before I can cross a few off.
Japan…Iceland…Ireland…Portugal…Spain…Italy…it goes on.
But I'm going to sneak in one more: Tulum.
I was there just this February but I can't wait to get back again. Tulum is an oasis in the jungle. Home to the nicest white-sand beach I've ever set foot. A place I return to as frequently as I possibly can. And a destination where RETA members have done incredibly well.
In fact, when planes are in the air again, it might be the first trip I take, as it's just a domestic hop for me from Cabo. I might visit en route to Europe.
Here's a video I took from Tulum beach with my senior researcher, Margaret Summerfield. Unfortunately, it doesn't show you the sand, but hopefully we can shed some light on why Tulum continues to be so profitable for us…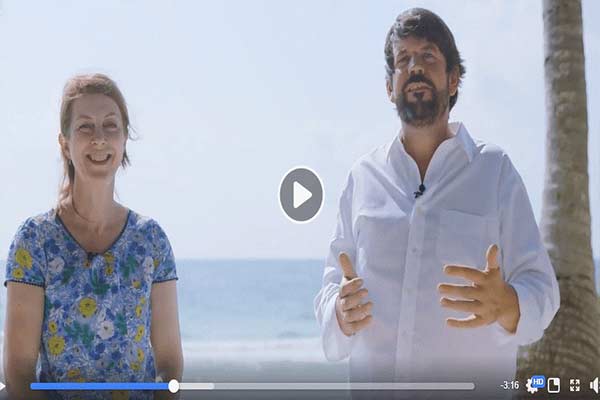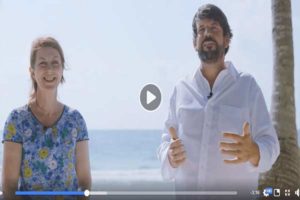 Be sure to hit the "follow" button on the Roving Real Estate Investor Facebook page.
Wishing you good real estate investing!
Get Your Free Real Estate Report Now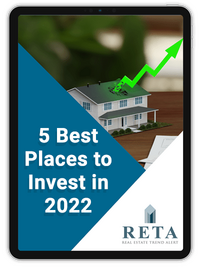 Sign up for our free daily Postcard e-letter and get a valuable free report on the The 5 Best Places to Buy Real Estate In 2022.
Related Articles
The 10 Best Places to Invest in Real Estate
La Dolce Vita is About to Get a Lot Cheaper…
Safe…Stable…and Profitable in Cosa Rica