I spent Thanksgiving here in Cabo.
The late afternoon breeze off the Pacific has the faint hint of cool air. A warm yet refreshing 82 F. The sports-fishing boats are moving across my horizon heading back to port. They leave a trail of white water on an otherwise deep-blue ocean.
This time last year my nephews visited and showed me what fun you can have here with a $20 snorkel. Stick your face in the water at the rocks that fringe Playa Santa Maria and a kaleidoscope of colors reveals itself. Yellow fish swarm, duck, and dive. Big flat fish nestle in the sand on the floor.
I golfed in Quivira on Sunday. From the cliff-top fifth green we watched a whale come up for air almost directly below us. As big as a submarine. Awesome and majestic. There's so much beauty in the world to be thankful for. So little benefit to me to pick arguments with my neighbor.
It's hard to believe that this is RETA's 13th Thanksgiving.
Everything is in flux.
Moments of great flux are the moments you could lose everything, make a fortune…or do well while sleeping at night.
Now is the moment to take some gains from those assets that have soared and put them somewhere that's set to benefit from all this flux…somewhere we can buy cheap and generate strong yields.
In uncertain times…in all times in fact…strong yields tell one particular story. The demand for your real estate is real. People are willing to pay you to use it.
What was normal back in February is gone…gone for good. Work from home is here to stay. Not for everyone but for enough people to fundamentally alter the nature of our cities.
That's why long-term rentals are so scarce in Tulum on Mexico's Riviera Maya. That's why I've gone from being the youngest person at parties in my community in Cabo last year to finding myself older than many of my neighbors today.
I can't help with the pandemic and economic uncertainty (other than behaving responsibly). But I can help you find opportunities to profit and diversify. I can help you find stunning bolthole properties overseas at knock-down bargain prices. Eight months on from the start of this crisis and we've already had an amazing run…
I was able to re-negotiate an already killer RETA-only deal on luxury condos in Edena, Tulum, on Mexico's Riviera Maya. Members could lock down spacious homes for just $149,000—homes I figure will be worth $225,000 shortly after delivery. (Already I've seen these homes listed for $199,000.) But because of the crisis moment, I was able to negotiate a free pool—valued at $7,000—on top of the RETA discount we were already getting.
On Portugal's Algarve, thanks to a German developer who wanted to make some quick sales, we had the opportunity to buy high-spec homes on a vineyard close to the beach town of Carvoeiro from just €133,000 ($149,336 at the time). I've also uncovered repossessed homes in one of the Algarve's most explosive communities that we can pick up for at least €120,000 below market value.
In Nicaragua, I got word of a motivated seller willing to accept an offer on a three-story, six-bed, luxury sea-view home for less than half its original listing price. The house had been listed for $789,000. When I brought the opportunity to RETA, the house was listing for $299,000. Shortly after, it sold for around $220,000. An absolute steal. I figure the construction costs alone would be double that.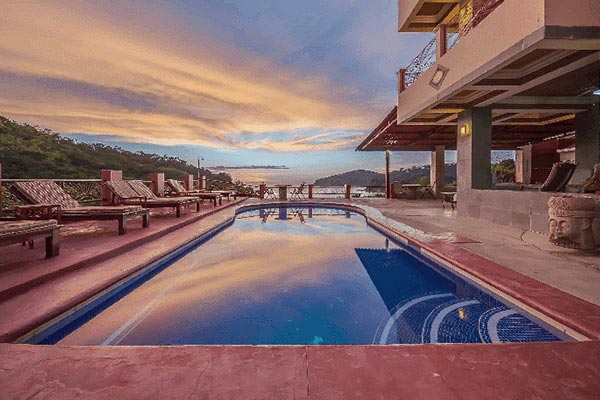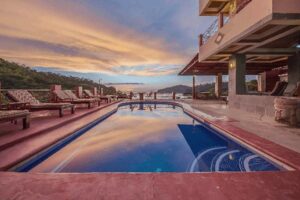 We've seen falling currency values spewing up incredible opportunities. A nice, three-bedroom apartment in Medellín, Colombia, which would have listed for $221,875 before the crisis, was going for $178,392…a four-bedroom apartment that was $187,500 listed for $150,754…that's just the effect of falling currency. With a motivated seller, you could offer about 30% lower again…paying less than $80 per square foot.
In Spain, members have locked in 50% discounts on stunning condos in one of the most sought-after locations on the Costa del Sol. The bank selling the condos wanted a fast sale. The original price was set with a 27% discount. Then COVID happened and they cut another 23% off the price. What was a killer deal became an incredible deal. The start price of €325,000 was slashed to €164,000.
In Uruguay, members could lock down ocean-view lots ahead of a Path of Progress from just $31,356. Cash buyers got an additional 15% discount. I expect these lots to be worth $50,000 when the world recovers from the current crisis over the next few years.
In Panama we took advantage of "the Great Bailout" to lock down real estate at insanely low prices on the Pacific Riviera, just steps from the beach.
There is much more coming…
There has never been a better moment to take a little of what you have at home and spread it around overseas.
My team and I are cranking up for a banner year in 2021.
First of all, a flood of more crisis deals is on the way. Especially in Europe. In Spain and Italy this crisis has been longer and deeper than I predicted. I had figured on big price drops on premium real estate and that we would find ourselves spoiled for choice on bargain bolthole properties.
The deals are going to be even better than I thought.
I'm sending RETA members their November issue of Real Estate Trend Alert. Inside I'll give you my thoughts on how to play Europe's crisis.
But the crisis is just one enormous driver of our profit opportunities from global real estate. The other is our group buying power. We have more sway and clout than ever.
The real juice of RETA membership has to be the off-market RETA-only deal. I have some outrageously good deals lined up.
Next up for instance…
This December I plan to bring RETA members a killer deal in the historic gem of San Miguel de Allende.
San Miguel is one of Mexico's most beautiful towns. It's a major center for the arts, the weather is close to perfect year-round, and this colonial gem is attracting well-heeled folks from the world…which means that with the right play we can seriously profit.
I'm set to bring RETA members the chance to buy two-bedroom condos from what looks like a discounted price of $167,800. I'm still negotiating the details but our RETA-only price won't be far off that…certainly much less than retail.
The community is super-special, just a 25-minute walk from San Miguel's historic town center.
I figure these condos will be worth at least $250,000 five years after delivery. That's a serious gain, made all the bigger by getting in at a RETA-only discount.
This deal is coming fast… stay tuned if you're a RETA member.
Negative Interest Rates
Is it only a matter of time before interest rates go negative in America?
Economists at the Federal Reserve are already making the case for negative interest rates and President Trump publicly advocated for them.
President-elect Biden's big spending plans (including more COVID-19 aid and a $2 trillion climate investment plan) means he'll likely favor ultra-low and even negative interest rates too, because they make it easier to borrow and spend.
This is a disaster for retirees hoping to live off the interest from their nest-egg. Yields are already microscopic, if they go negative, then your savings start disappearing even faster.
Some retirees are moving into stocks and other riskier assets to try and keep their dream retirement alive. But I believe there's a better way…
I've been using ultra-low interest rates to buy real estate (even more so than normal!). This is affordable, high-quality real estate I can rent out and collect yields of 5% or more on. That's two, three, four times what I could get from traditional income investments like treasuries, CDs, etc. Over time, I will also benefit from capital appreciation.
So instead of letting low interest rates punish me, I'm profiting from them.
And you can too. If you're a RETA member you have access to my report on the miracle of leverage and where to look for it as part of Project Prosper.
Get Your Free Real Estate Report Now
Sign up for our free daily Postcard e-letter and get a valuable free report on the The 5 Best Places to Buy Real Estate In 2023.
Related Articles
The 10 Best Places to Invest in Real Estate
Uruguay: The Safe Haven You Should Pay Attention To0