Rental yields are at an all-time low in U.S. cities. I'm talking 4.3% in Los Angeles…3.4% in San Francisco…even as low as 2.5% in Manhattan.
But that doesn't mean there aren't opportunities out there. You just need to know where to look…
Here are three destinations on my beat where you could rake in rental yields of 12% or more.
Montpellier, France
Montpellier in the South of France is massively overlooked as a vacation or weekend break destination. It offers more than 300 days of sunshine, azure Mediterranean waters, sandy beaches, and elegant Renaissance architecture alongside boutique, modern glass designs… It has also been France's fastest-growing city over the past 25 years.
Over the next few years, as over-tourism maxes out Europe's main destinations, Montpellier is set to offer an alternative for Northern Europeans and North Americans weary of the crowds and seeking something more authentic. It's also a lot cheaper than most first-tier cities.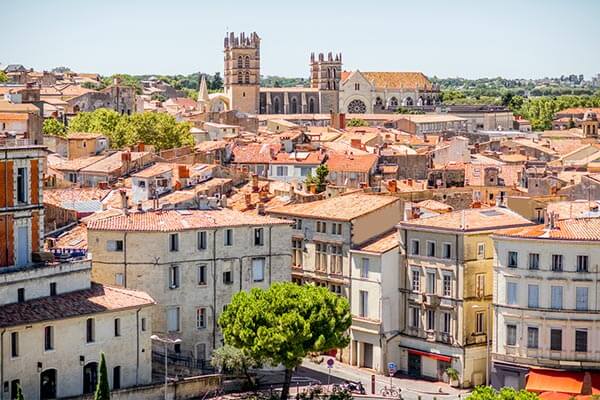 When I visited last year, I found newly renovated, one-bedroom condos of 500 square feet perched above ancient cobbled streets for €129,000 ($144,710). I found condos like this in random locations…above a shop or restaurant…in a small building tucked down a side street of only three or four units. They are overlooked…and perfect Airbnb rentals for a couple on a city break.
The tourism market in Montpellier is very much underdeveloped. I expect five years from now that will all have changed. And, when it does, a little apartment like this could gross more than €20,000 ($22,436) a year in rental income. That's a potential gross yield of 15%.
Las Terrenas, Dominican Republic
I uncovered a similar opportunity in a Dominican Republic beach town, Las Terrenas. The play is to buy an unloved property in the center of the town and add value by sprucing it up, then renting it out.
Las Terrenas is a killer coastal town for short-term rentals and having an updated and attractive condo can help you stand out from the competition. And maintain high occupancy.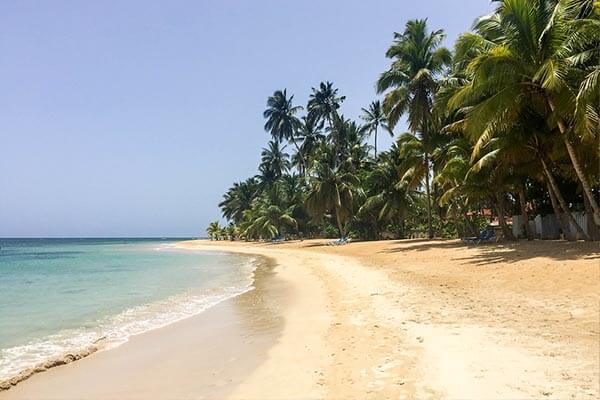 One deal I discovered there a few years ago was for a turnkey vacation rental at bargain pricing. The property already had bookings locked in for months in advance. And the seller was motivated and willing to take $175,000.
The condo was renting for $125 per night in peak season. A bit less in low season. You could rent out a condo like this for 190 days of the year at an average $110 per night, grossing around $20,900. That's an annual gross rental of 12% on a purchase price of $175,000.
Medellín, Colombia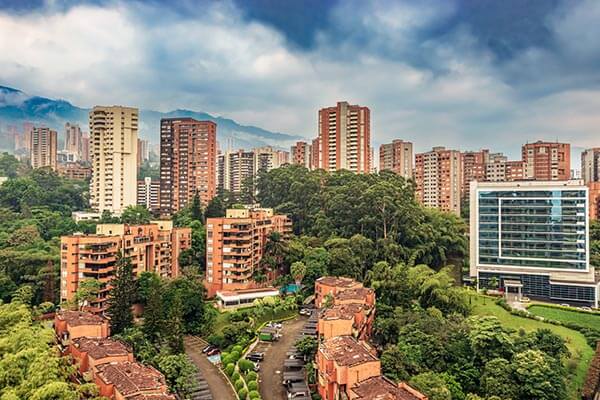 In Medellín, the opportunity is to buy undervalued real estate in a cosmopolitan city on the up.
Medellín has everything going for it. It's a European-style city with a café culture lifestyle, and an industrial, educational, and commercial backbone. It's got a large and growing middle class. And it's drawing in tourists and snowbirds, retirees, and digital nomads…all looking for a comfortable, affordable, city base. However, real estate is still undervalued, due in part to the shadow of its violent past, as well as the current super low rate of the peso.
In the popular neighborhood of Laureles you could lock down an older home, with four to five bedrooms, for $150,000, all in. Like I said earlier, the local market in Latin America prefer shiny new homes, ideally in gated communities or high rises with amenities for their pets and kids. They're happy to pay a premium to get that. That's why it's still possible to find older homes for half the price per square foot of newer-build condos.
You could charge $30 to $50 a night for each room. For longer lets, you could look to get $300 to $400 per room per month. I'd recommend you go for a mix of lets, balancing the consistent occupancy of long-term with the higher rates of short-term rentals.
For a home that would cost you $150,000…I reckon you could get $25,000 to $36,000 gross income a year (with time and the right marketing). At $25,000, that's a yield of 16.66%. Hit $36,000 and you're at 24%.
Get Your Free Real Estate Report Now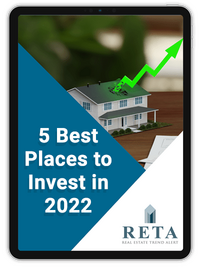 Sign up for our free daily Postcard e-letter and get a valuable free report on the The 5 Best Places to Buy Real Estate In 2022.
Related Articles
The 10 Best Places to Invest in Real Estate
Here is What You Need to Know About Real Estate in France
Buying Real Estate in Colombia
Upcoming Conferences
Live Better, Spend Less, Retire Sooner
IL's Retire Overseas Bootcamp
October 21-23, 2022 in Atlanta, GA

In safe, warm, welcoming communities abroad, as little as $1,700 a month can bankroll a good life... this fall, our experts will show you where—and how.
Early Bird DISCOUNT—Save $100 When You Register by Sep. 29
Details Here IL's Retire Overseas Bootcamp
---
Registration Now Open for the Best of Europe Private Screening

In the Right Spots in Europe, You Can Retire in Style—in an Historic, Sun-Drenched Locale—for as Little as $2,300 a Month or Less—Especially Now With the Dollar and Euro at Parity for the First Time in Two Decades.
And We'll Show You How, October 1-2, During the Special All-Online Best of Europe Private Screening.
---
The Income Revolution Forum
What if You Had the Freedom to Enjoy the Good Life Anywhere in the World You Wanted to Be...and Get Paid While You're There?
We'll show you how—with hands-on guidance—you could beat inflation...secure your retirement...ditch your commute...and turn a skill you already have into a portable side income of $300, $600, even $3,000 or more a month.