I'm on an ongoing mission to help you retire rich, regardless of economic shocks.
It might sound counter-intuitive in a time when many investors are running for the hills, but right now we're entering an incredible buying moment.
Find the right real estate deal today and it will set up an income stream for life.
You can create a life of ease, travel, fun, and adventure…insulating yourself from the ups-and-downs of the stock market…and enjoying more financial and personal freedom.
The first wave of crisis deals has already hit…
In Playa Caracol on Panama's Riviera Pacifica, Real Estate Trend Alert members took full advantage of a bailout for Panama's hoteliers and developers and straight away locked in a $65,700 discount on true beachfront condos. Within five years I figure we'll see gain of $135,700.
Last Monday I was able to bring RETA members details of a stunning three-story, ocean-view home with six bedrooms, six-and-a-half bathrooms, a pool, and an incredible price. It originally listed for $789,000, but I figure an offer of $220,000 would now be accepted. It overlooks Nacascolo Bay in San Juan del Sur, Nicaragua.
Or take a three-bedroom apartment in Medellín you could buy for $80 per square foot. That's a fraction of construction costs in a comparable U.S. city. The fall is an effect of the falling Colombian peso. But as the crisis bites, you'll find more motivated sellers…and even steeper discounts.
There has never been a better time in our lives to buy real estate than right now, and that even extends to real estate that doesn't come with huge next-level yields and rapid "double your money" appreciation we get with RETA deals.
In the weeks and months ahead, I'll be sharing some mind-blowing dream-home bargains from around my beat. I'm talking seriously cool properties for the price of $90,000…$60,000…$40,000…and even less. Properties we can own for as little as $200 a month with financing.
These won't show the appreciation and income potential of a RETA deal—nor will they have a members-only discount. But with price tags like these, they're too good not to share.
These are homes in stunning parts of the world, mostly Europe, where the cost of living is less, the weather is good, the views are great, and the living is easy. Bolthole properties where you can ride out economic turbulence even if you're on a tight budget.
For instance, a member of my research team was due to spend two months trawling down the Atlantic coast of France this summer. It looks like that trip is postponed but his research is still coming in and he's found a doozy…
"I found a two-bed village home in the center of Brittany going for just €42,500 ($46,067). It's got a small rear garden and looks like the perfect little lock-and-leave bolthole. It's less than an hour from the city of Rennes—packed with half-timbered houses—and it's really close to the forest of Brocéliande, an ancient woodland where it's said Merlin the magician is buried. You're also a short drive to the coast and to the stunning megalithic site of Carnac, which pre-dates Stonehenge and is every bit as spectacular."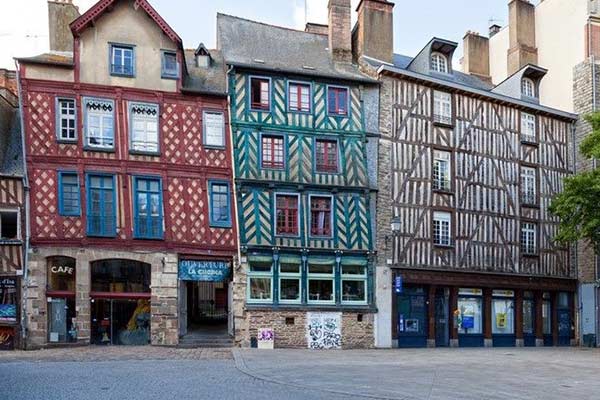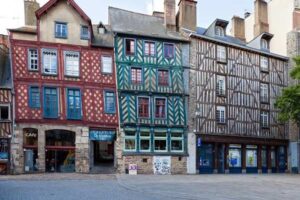 For €79,000 you can own a three-bed home on the edge of the most historic neighborhood in Granada, Spain…
It needs redecorating but it's fairly turn-key. It looks like a good example of a place that, with the right cosmetic touches and marketing, could be a top earner on Airbnb. Old, unloved, but easy to fix up. It has a south-west facing terrace, plenty of space and a fantastic location. Granada's one of the jewels of Andalusia and you're just a 30-minute stroll past cafés, bars, and stores to the famed Alhambra palace of the Moors. Go the other direction and you're right in the heart of town.
I scouted real estate in Granada post-2008/09 crisis and I am keen to get back to Spain in the wake of the COVID-19 crisis as I foresee some incredible deals if you know how and where to look.
Granada has a large student population and around 2 million people visit the Alhambra each year.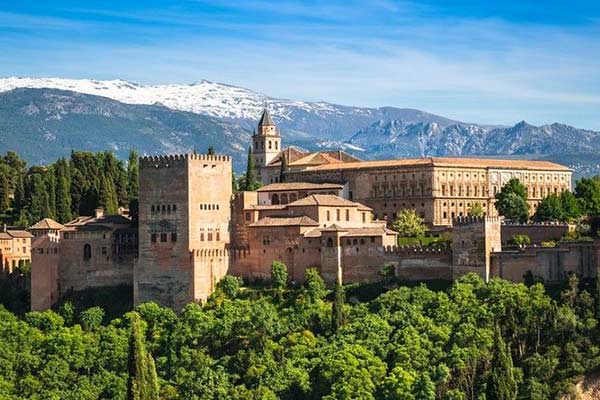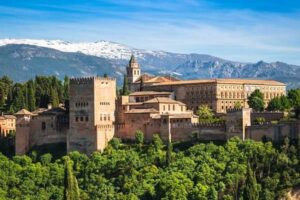 If you're keen on Portugal you can easily find pocket-money homes, I'm talking places from $30,000.
Increase your budget and you can get some mouth-watering properties. Like an eight-bedroom, modern home with a pool that comes fully furnished and with two fully furnished bungalows on site to rent or let friends use. Or you could rent the home and use a bungalow. You have a games room, a playground…and land. All at an asking price of €278,000 ($301,421). The house is halfway between the historic university town of Coimbra (50 minutes' drive) and the majestic "mountains of the stars" Serra da Estrela.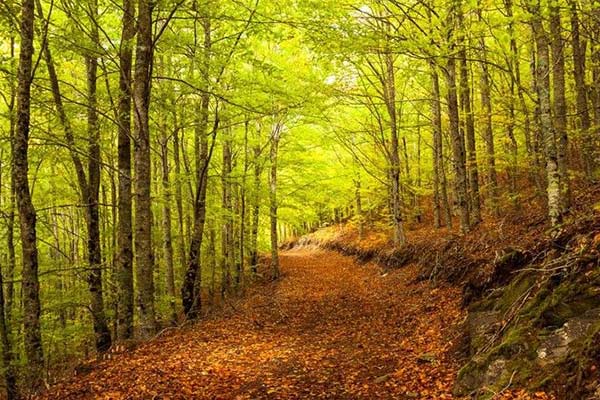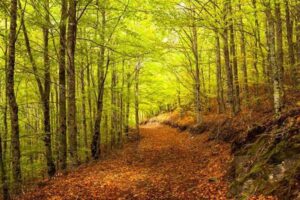 I'll be bringing you more bargain buys from across my beat in the weeks to come, so stay tuned.
Wishing you good real estate investing!
Get Your Free Real Estate Report Now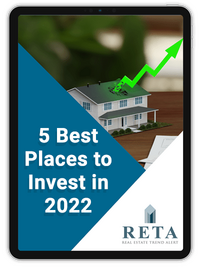 Sign up for our free daily Postcard e-letter and get a valuable free report on the The 5 Best Places to Buy Real Estate In 2022.
Related Articles
The 10 Best Places to Invest in Real Estate
The Best Hedge Against Stocks You Can Make
How to Not Just Survive…But Prosper