Nearly 10 years ago, I waved goodbye to a corporate career and became a full-time traveling copywriter.
Copywriting is unusual, in that you can earn a very lucrative income quite easily, with just some basic writing skills. You don't need to be the next J.K. Rowling or Stephen King. A handful of regular clients can net a working copywriter a comfortable six-figure income.
But the money is not my favorite part of the gig…the perks are.
My real favorite thing is the way copywriting has let me travel the world, working as I go. I've turned in projects from the beach in Mancora…the airport lounge in Buenos Aires…the Bund in Shanghai…over waffles in Brussels…a cruise port dock in the British Virgin Islands…and of course, from my long-time home in Cuenca, Ecuador.
Along the way, I've experienced some surprising side effects. If you create your own portable income, chances are you'll experience them too.
Side Effect 1: Paper Checks Get Strange
Once upon a time, I got paper checks on payday. But when you don't have a fixed domestic address anymore, that's not an option.
So how do you get paid as a traveling writer? Dozens of ways.
Most of my clients prefer to use PayPal. Some use apps like Venmo or transfer me cash through the bill-pay tools at their banks. A few have even paid me with "in-kind" perks, like hotel stays, airfare, fancy dinners, or free merchandise.
Obviously, I'll still accept a check (yay, money) but these days, with so much of my life happening online, paper checks seem downright weird.
Side Effect 2: I Haven't Had a Regular Schedule in Years
I love the Dolly Parton song, "Nine to Five." But I no longer have any real sense of what it feels like to work that sort of schedule.
It has been years since I had a commute longer than a quick stroll over to my laptop. Heck, on my laziest days, I just slide the computer into bed and reply to emails while I sip my morning tea (usually around 10 a.m., if I'm being perfectly honest).
Back when I did have a corporate job, getting up in the morning and rushing myself off to work was a major stress point in my day. Plus, my bosses tended to frown on one of my favorite afternoon activities…a nice, long nap.
Genetically, and by personal preference, I'm a night owl. I prefer to do most of my work after the sun has gone down. In my current completely remote set up, that's fine. My clients don't care as long as they get their projects on time. So, I'm free to wake up late, take daily naps, and marvel at the fortitude of those who voluntarily hit the highways at 6 a.m. to be at an office by 8 a.m.
Side Effect 3: I Know How to Find Good WiFi Anywhere in the World
Internet access is a non-negotiable essential for traveling writers. And just as some people have a special nose for great shopping deals while they travel, I've developed a nose for finding WiFi anywhere in the world.
Whether it's pronounced "wee-fee" or "le web," even the most remote and unusual places are wired into the cloud these days. Tiny airports in South America have high-speed connections, and port-side coffee shops in fancy places like Monaco have free guest access channels.
At times, you may have to cough up a few dollars for your connection, but that's okay. My favorite way to pay for internet abroad is by buying a coffee or snack at a local café. And I've found that most hotel clerks don't mind (or don't notice) if you pop in to use the guest internet in the lobby for a few moments while you dash off a quick email, either.
Need a Way to Fund a New, Better Life?

Join our Savvy Retiree Daily e-letter today and you'll hear from us daily, telling you about ways you can gain the freedom to live where you want, travel when you like and create a life you love. We'll also send you a FREE Report Fund A New, Better Life With These 6 Portable Careers...
Related Articles
Get Paid to Guide Tourists Through Spain's Ancient Pilgrim Trail
A Profitable Beach Bar Business in the Caribbean Haven of Belize
Teaching English and Living Like a Local in Small-Town Costa Rica 
---
You know more Spanish words than you think you do! And we guarantee you can be carrying on conversations...in Spanish...in just 20 Minutes. Special summit 'Speak Spanish in 20 Minutes' is now live!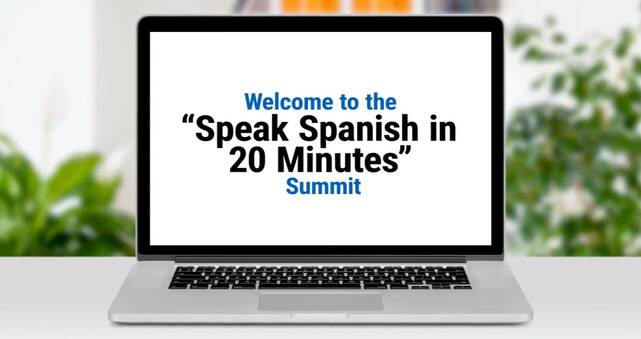 ---