When planning your retirement overseas, many factors come into play. Low costs, real estate, and healthcare are some of the main concerns…but what about being able to mix well with the community or make friends with the locals? If you can integrate easily in your new surroundings it will help to ensure that you feel safe, secure, and—most importantly—at home in your new home.
Do the locals speak English or do you speak the local language? Do expats feel welcome and involved in the new community? Are there groups and clubs available to join?
IL's recently published Annual Global Retirement Index takes all these aspects into account when rating and ranking its top retirement destinations. Because the sense of "fitting in" is so important when looking for an overseas retirement destination, it has been given its own category. Below are the five countries that came out on top:
5. Make Friends from Different Cultures in Malaysia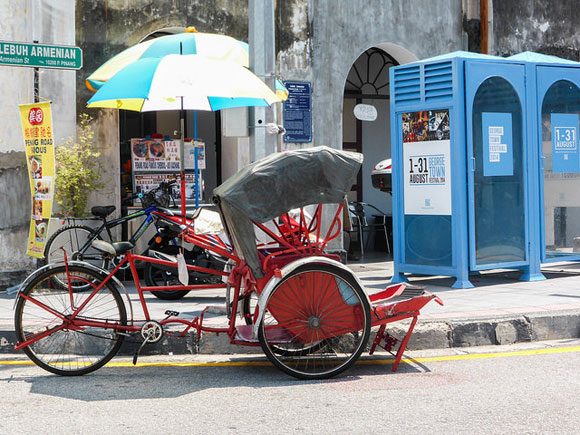 Malaysians are some of the friendliest people that I have encountered in Southeast Asia.
When we first arrived in Penang in 2008, for a vacation, I remember standing on a street corner in George Town, looking at a map, trying to figure out where a particular street was. The map was bad, and no matter which way I turned it I just couldn't figure it out. Suddenly, a woman stopped her car in heavy traffic, having seen me in a confused state, and came over to me to ask if she could help.
That story is typical of Malaysians across the board. It was a café that I was trying to find, and once there the owner, who we had started a conversation with, asked what we were doing for lunch. We had only been in the country for a few days and knew no one, so said that that we were free. She immediately took us to lunch and introduced us to 12 of her closest friends. Those people, all locals, a mix of Malay, Indian, and Chinese, have been friends of ours for the last seven years.
Although Malaysia is predominantly a Muslim country, I love the fact that there is little separation when it comes to race and religion. You'll see Malay children walking with their Chinese and Indian friends, and it's such a juxtaposition. They dress differently. The Malay girls are more conservative, while the Chinese and Indians are more relaxed, but it doesn't matter.
We live in an apartment block where all the neighbors talk to you. We talk food. People in Malaysia love their food, and food is a major discussion point across Malaysia. Often we will talk lunch after just having breakfast, and dinner after just having lunch. Food is definitely the most discussed topic here.
Malaysia has always been a melting pot of cultures—Malay, Indian, Chinese, and European—and it's always worked well. The commonalties? English as a spoken language, the love of food, shopping malls, church, cinema, and life in general, just as it would be back at home. And that's the point. When you live here, Malaysia is your home. It certainly feels that way to us.—Keith Hockton
4. You'll Find Kind and Easygoing Locals in the Philippines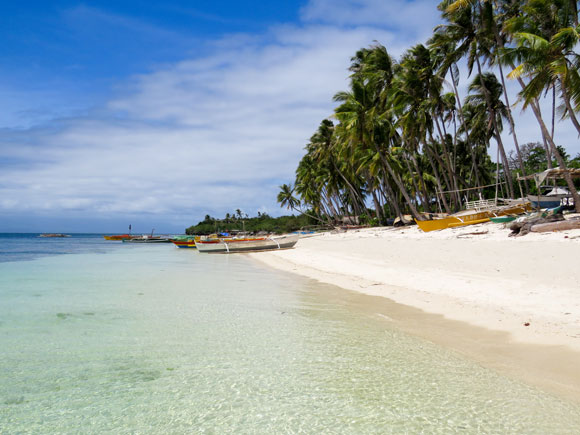 Moving is never easy, especially when you are moving to another country. So why not pick a place where the culture shock will be minimal?
In the Philippines, almost everyone speaks English, so communicating is a breeze; no need to worry about getting directions, talking to your doctor, or even your hairstylist. It is one less concern you'll have when making the move.
The locals are kind and easygoing. They are a curious bunch and just want to know about you and your life. Stop and ask for directions, and most likely they'll end up asking you all sorts of questions: "Where are you from? Do you like the Philippines?" They want you to love their country as much as they do and are willing to spend time chatting, offering you great tips and advice.
You can have any lifestyle you desire in the Philippines. It is just as easy to find a condo in an ultra-modern high-rise as it is to live off the grid in a small little bungalow in the mountains. The larger towns and cities also have all the Western conveniences you're accustomed to—international grocery stores, sleek malls with up-to-the-minute wares, movies theaters playing all the latest movies, and even casinos.
No matter where you are in the Philippines, you won't need to own a car. There are so many forms of public transportation that getting from A to B is a cinch. And best of all, it will only cost a few cents for short trips and up to a few dollars for long stretches.
There are expats living throughout the Philippines, so you won't have to go far to meet some new friends. In most areas, there are expat clubs, happy hours, forums, and even charity groups to join, all geared towards meeting new people.—Kirsten Raccuia
Get Your Free Report on the World's Best Places to Retire:
Learn more about the best places in the world to retire in our daily postcard e-letter.
Simply enter your email address below to sign up for our free daily postcards and we'll also send you a FREE report on The World's Top 10 Retirement Havens.
Get Your Free Report Here
3. Join an Active Expat Community in Belize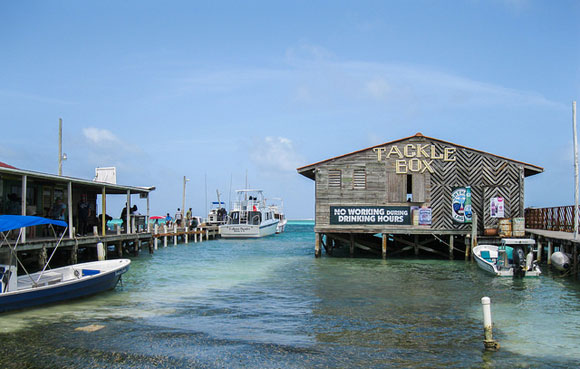 Belize is a gorgeous country known for its dreamy Caribbean seascapes and mysterious Mayan ruins. The view of the aquamarine sea and the barrier reef from the cayes is breathtaking. Head inward from the mainland coast and the country is green and lush—you'll find rolling Mennonite farmland…wild, dense jungle…and meandering rivers—making Belize an eco-tourist's delight.
This is a country where it's easy for expats to adapt and fit in. First of all, English is the country's primary language. Belize is also a British Commonwealth country, which means the laws and regulations are similar to the U.S. and Canada. So it's not that difficult to understand legal documents, and you won't need a translator.
The Belizeans are very friendly and welcoming to expats. They live by a simple rule—help your neighbors. Expats who spend time getting to know their Belizean neighbors will more than likely be invited to local family gatherings and parties.
Within Belize there are five regions where most expats live. Each community offers a different environment and lifestyle. The cost of living can vary by as much as 100% from one region to another. The tourist-oriented areas are the most expensive.
On the coast the two cayes (islands) where expats live are Ambergris Caye and Caye Caulker. You can reach them by a 20-minute flight from Belize City. Both offer an easy-going Caribbean island lifestyle. You'll find plenty of action on Ambergris Caye, but also a lot of hustle, bustle, and traffic. Caye Caulker is peaceful, serene, and has no traffic. People get around by foot and on bikes.
On the mainland there are three additional locations where you'll find expats—Corozal, San Ignacio, and Placencia. Corozal is located on a bay in northern Belize, near the border with Mexico; San Ignacio is located in western Belize, in the foothills of the Maya; and Placencia is located on the coast in the Stann Creek District, to the south.
Corozal and San Ignacio are inexpensive areas, where you can live on a Social Security budget. Both have active expat communities. Placencia is known for its 17 miles of golden-sand beaches. This region is a tourist hot spot, so the cost of living can be up to double that of Corozal and San Ignacio.
There is at least one hang out in each of these locations, where expats gather to socialize. Drop in at these hot spots and you'll likely find expats there who are willing to share their experiences adapting to living in Belize.
An easy way to meet new friends in Belize is to join one of the many groups where they congregate. Attend a church…take part in athletic activities…or join a volunteer organization…and before you know it you'll be invited to more parties and events than you could possibly attend.—Ann Kuffner
2. Roatán: A Welcoming Caribbean Paradise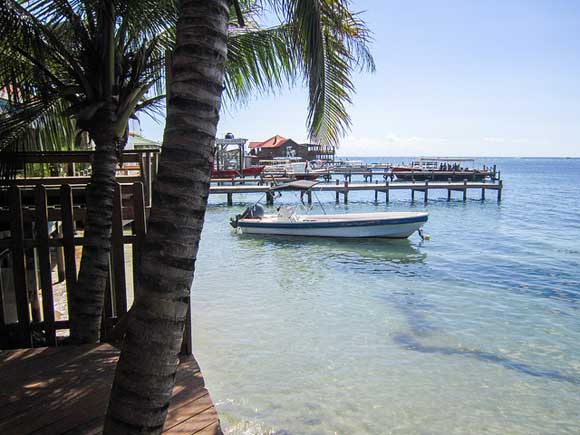 Roatán is a stunning English-speaking island in the Caribbean. It is bejeweled with the Mesoamerican reef's magnificent coral reef fringe, and has long been a favorite spot for scuba divers, snorkelers, anglers, and anyone who relishes spending time in or on the sea.
But this island offers more than dreamy Caribbean seascapes and an enchanting barrier reef. Roatán's rugged topography is lush with deciduous trees and tropical flowers. Around each turn in the road you'll find view after breath-taking view.
This island's a bit of an anomaly. It's part of Spanish-speaking Honduras, but feels like an independent country. Its primary residents are English-speaking Caracol people of European and British-Afro-Caribbean descent. English and Kriol are the primary languages on Roatán, but Spanish is also spoken, since many island workers come from the mainland.
Expats find it easy to fit in on Roatán. The majority live in one of four towns, each with a different vibe. You can pick the location, lifestyle, and cost of living that appeal to you most, making it easy to fit in.
There are many ways to connect with other expats, including getting involved in the community. You'll find regular expat gatherings at local bars and restaurants, and a variety of organizations host fundraisers and events throughout the year, bringing together expats for a specific cause.
Here are the largest expat communities you can choose from…
West Bay is famous for its stunning beach, blessed with golden, powdery sand and wide, welcoming shores. Take a short swim from the coast and you'll find excellent spots to snorkel. A sizeable expat community can be found here, and it boasts a variety of trendy cafés, bars, and restaurants. Head to Java Vine to meet expats.
West End is nestled on the protected Half Moon Bay. The local road runs adjacent to the beach, with dozens of cafés, stores, art galleries, and dive shops located along the main drag. This fun, funky little town is usually busy, with foot, road, and boat traffic. Drop in at the Sundowner Beach Bar and Restaurant to meet local expats.
French Harbour, on the island's south side, feels very different than the West Bay and West End. It sits on an industrial harbor where fishing, shipping, and shrimp boats dock. There's also high-end grocery stores and a shopping mall, making it a perfect spot for expats who want convenience. Herby's Sports Bar & Grill is a U.S.-style sports bar and restaurant where expats meet to socialize.
East End is the least inhabited section of the island. It's located beyond French Harbour, but is less developed. This region offers remote country living. Dense forest growth is interspersed with island homes and high-end villas. Many expats who live in the East End come and go to town by boat. BJ's, in Oakridge, is where expats gather to socialize on Friday afternoons for a live jam session. Most come to town on their boats.
The best part about moving to Roatán is the relaxing, laidback lifestyle. You can pick from the many outdoor activities. But you'll also find welcoming communities.  Whichever community you choose, it's easy to fit in and make friends.—Ann Kuffner
1. The Irish: The Warmest People in the World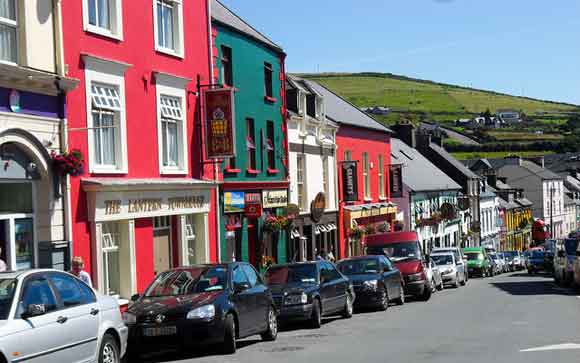 As a nation—but particularly in the countryside—Ireland takes a small-town approach to life. It is a country where it is still considered important to know and interact with your neighbors, be involved in your community, and to do your utmost to make sure that it is an easy and welcoming place to live for all its residents.
Expats who move here—whether they are returning to their ancestral home or just looking for somewhere new—are constantly taken aback by how warm and welcoming the Irish people are. Michael and Karin Shepherd, Oregon natives who now live in the southwest Irish town of Ennis, have experienced first-hand just how helpful the natives can be. "One time, we were at an ATM and realized that Karin's debit card had expired," says Michael. "A lady waiting behind us stepped up and said, 'Do you need some money?' intending to give us some." The Shepherds are now convinced that you can't "beat the Irish for warm hearts."
Another great aspect of living in Ireland is that there is no need to learn a new language. While the native Irish language is still actively used, it is predominantly only heard in certain areas of the country, known as Gaeltachts. Throughout the rest of the country English is spoken and used in everyday life. Even the road signs are bilingual, just to make things that bit easier.
Finally, you'll never have a problem meeting new people in Ireland. With local committees and volunteer organizations, it's easy to get involved in your community. Social outings are also a big part of the native culture. Whether it's a traditional seisiún (night of traditional Irish music) or just a few drinks in the local pub, the Irish people are always willing to meet up, chat, and enjoy the company of friends, old and new.—Liam Doyle
Get Your Free Report on the World's Best Places to Retire:
Learn more about the best places in the world to retire in our daily postcard e-letter.
Simply enter your email address below to sign up for our free daily postcards and we'll also send you a FREE report on The World's Top 10 Retirement Havens.
Get Your Free Report Here