When you're buying real estate overseas…whether it's a home for your retirement, a vacation getaway, or a property that mixes investment and lifestyle…you're always warned not to let your heart rule your head.
It's good advice. You should understand what comparable properties fetch on the market…do your research on the home you plan to buy…run the numbers. This will help you buy the right property, at the right price.
But there's another side to it. When you're buying a property for personal use, whether full-time or part-time…well, your heart has to come into play.
A location or a condo might make the grade on paper—but you also need to feel a connection to it, a desire to spend time there.
Panama is a place that combines head and heart. When you find the right deal, the numbers stack up. And, this is definitely a country that can steal your heart.
It's got all the sensible, practical stuff you need: Great infrastructure, good hospitals and schools, fantastic air connectivity for work and personal travel.
And it's got lots of not so practical stuff that will charm you. Panama's a young, growing country. It's exciting, buzzing, with a real energy. In Panama City, there's always something different to check out: a quirky store, an art show, a new restaurant. Blink and you might miss that new high-rise condo building going up, that glitzy hotel opening its doors for the first time.
This is a city changing at lightning speed.
Panama is sultry, exotic, bewitching. It's a taste of the familiar combined with the unexpected, a mix that's addictive.
Here are my top five reasons you should put Panama on your shortlist, whether you want a permanent, full-time relocation—or a vacation spot you'll return to, time and again…
1. It's a Regional Hub. This is one of those details that's not going to persuade you to relocate to a country or buy real estate there, but it's hugely important. Panama's international Tocumen airport boasts direct flight connections across North, Central, and South America…the Caribbean…even Europe. It makes getting to Panama easy and fast. When you want to travel…when your friends and family want to visit…when folks want to vacation (the folks that will rent your second home when you're not there)…easy access is key.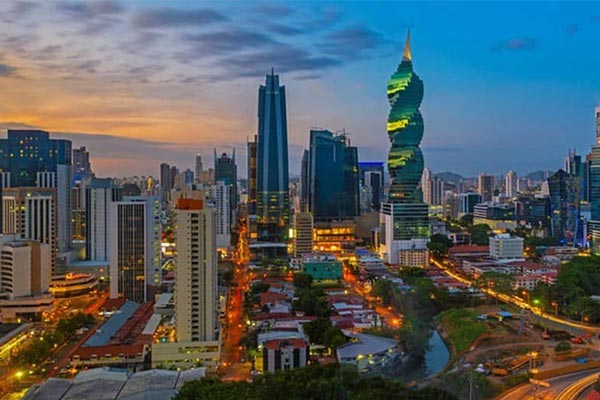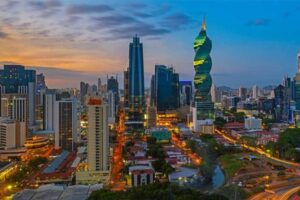 2. It's Tropical. One thing I really love about Panama is the weather. In Panama City, it's t-shirt and flip-flop weather all year. Beach weather all year. Dining alfresco weather all year. While folks back home are digging out snowdrifts, dressing in thermals, and cranking up the heating—you can sit back and soak up some tropical sunshine. There's no need for a winter wardrobe…even at night, the temperature hovers in the 70s F. If you're not a fan of the heat, Panama also offers cooler highland settings, where you'll enjoy warm days and fresher evenings that call for a sweater or a cozy fire.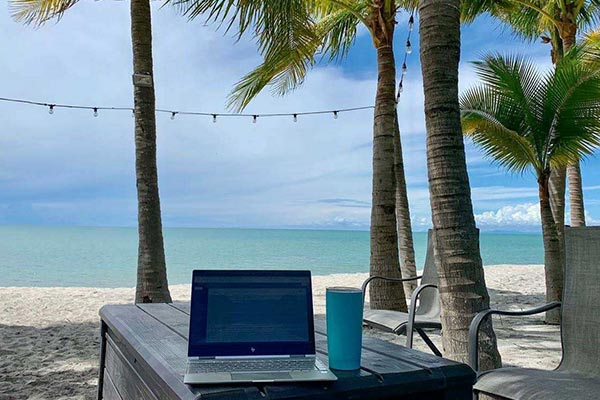 3. The Locals are Friendly. Panamanians are a friendly bunch. They'll chat to you in the supermarket while you wait in line, discuss the latest news and gossip with you while you walk around your neighborhood, dig deep when you first meet to see if you have friends, work, or hobbies in common. They're easygoing, family-oriented, and fun. Although their natural politeness and easy-going attitude can sometimes fall by the wayside when they're behind the wheel
4. It's Exotic. Panama has all the "boring" things you need. Drinkable tap water. Good streets, roads, and highways. Reliable power and internet. Modern hospitals, big malls, well-stocked supermarkets. But it's also got a deliciously exotic edge.
You definitely know you're somewhere "foreign". There are strange green parrots in the trees… sloths and flying squirrels…harpy eagles so big they can snatch and eat monkeys from the treetops. The customs are slightly different, too. You never know what's around the corner, what will happen next. It gives Panama an edge, a frisson of excitement that you won't find in many other countries.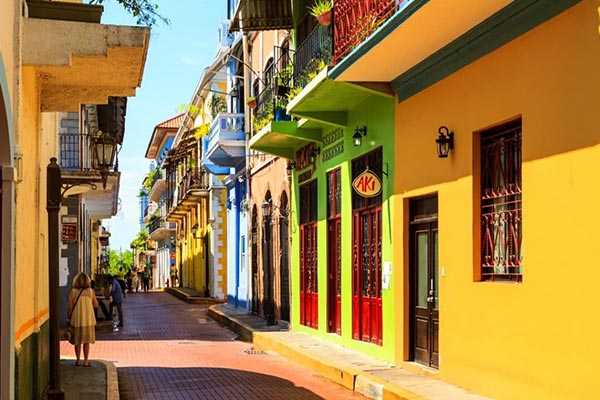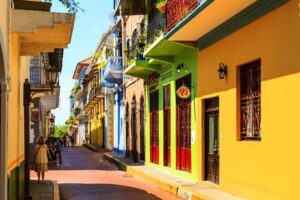 5. It's a Melting Pot. Wander Panama City's streets, and you'll see indigenous women, dressed in colorful, hand-stitched blouses…hear all kinds of accents…come across a wide variety of cuisine, from Korean kimchi to Italian saltimbocca to French pastries.
Folks have come to Panama for decades, from China, India, the U.S, France, Italy, Canada, Spain, across Latin America. They come to start a business, work for a multinational company, get a better life for their family, to retire in the sun. It's a true melting pot, with very little friction…no race riots, no religious zealots…everyone just gets along. It's hugely appealing and means you'll quickly settle in and make friends.
Get Your Free Real Estate Report Now
Sign up for our free daily Postcard e-letter and get a valuable free report on the The 5 Best Places to Buy Real Estate In 2023.
Related Articles
The 10 Best Places to Invest in Real Estate
My Big Mac Strategy for Finding Cheap Homes