More and more we live in a digital world. Depending on the source, statistics show that between 25% and 30% of U.S. workers work remotely. These figures continue to grow as the efficiencies, freedoms, and conveniences of remote working become increasingly apparent to employers and employees. A wealth of entrepreneurial opportunities exists in the digital space, from selling handcrafts through an online store to providing logistics support to a Fortune 500 company.
Because the digital world exists everywhere, as a remote worker, you can operate from virtually anywhere. Case in point, my husband and I have been remote working for the past seven years from our adopted home of Portugal. And we've come to see it as a digital worker's paradise.
Let's look at five factors that make it the perfect location.
First, Portugal has one of the highest densities of fiber optic internet, phone, and cable in the world. Over 75% of the households in Portugal have access to high speed broadband, with the goal of coverage to all but the remotest areas by 2020. As any online worker knows, internet access and speed are their lifeline to the world. To top it off, packages for all digital services—including a cellphone and data package, a cable TV package with about 150 channels, a fixed telephone number, and broadband internet—in Portugal can be had for as little as $75 per month.
A second consideration is that the environment for online entrepreneurs is very welcoming. The Portuguese government is supportive of workshare projects scattered throughout the country. They encourage development of digital workspaces through tax incentives and zoning.
For instance, Lisbon's Alcântara neighborhood, LX (pronounced "el-sheesh") Factory is a former weaving and textile factory, which has been converted into a funky collection of boutiques and bars, offices, and arty spaces, with it's own coworking space that offer desks from just $112 a month.
Additionally, many cities, big and small, also support entrepreneurial incubators to help the small innovators get their ideas off the ground. In these sites, you'll be surrounded by like-minded people who will stimulate new ideas and solutions, and you might also gain access to subsidies, depending on your concept and its stage of development.
We all know that one of the frustrations of working online is not having that watercooler conversation. Here that will only happen if you opt to be a one-man show. It's easy to find meetups to discuss new and novel ideas in the online world. An important plus is that the global lingua franca is widely spoken, so communication in English is easy.
The icing on the cake is the affordable, high quality of life you can find in Portugal. A mid-morning coffee break costs all of 75 cents, and lunch at a cozy café with a couple of friends will set you back just $10. A day's-end cocktail at a local bar runs between $2 and $7.
Need a Way to Fund a New, Better Life?

Join our Savvy Retiree Daily e-letter today and you'll hear from us daily, telling you about ways you can gain the freedom to live where you want, travel when you like and create a life you love. We'll also send you a FREE Report Fund A New, Better Life With These 6 Portable Careers...
Related Articles
The Perks Of Working Remotely From Portugal
50 Ways To Make Money In Retirement
---
You know more Spanish words than you think you do! And we guarantee you can be carrying on conversations...in Spanish...in just 20 Minutes. Reserve your spot now for our FREE webinar.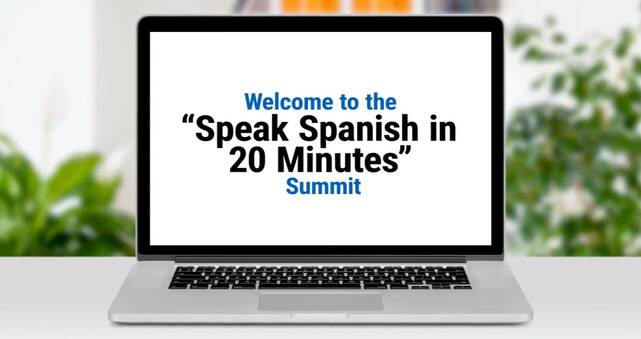 ---