Think back to your first job. Were you nervous about applying? Lacking confidence in your ability to do the job?
I suspect things have changed since then. You now have decades of skills, knowledge. and wisdom that will serve you in good stead.
Starting your freelance career with the arsenal of career and life skills you now have, puts you in a much better position to thrive. And, as a baby boomer, you might even be more ready to begin freelancing than you think.
Here are five reasons why baby boomers are more qualified for freelancing than any other generation:
1. Deep Skills From Career and Life
The knowledge you acquire when you work for decades in an industry is invalable. You've learned and applied the skills you acquired hundreds, if not thousands, of times.
When a company hires you as a freelancer, they will also be getting a whole wealth of knowledge that other freelancers can't offer.
You have a historical perspective on your field and industry, and you've accumulated specialized training that freelancers in their 20s and 30s can't possibly have.
But your knowledge doesn't come from your career alone, it comes from things like your volunteer activities, your hobbies, and your personal endeavors. For instance, you might have a long-held commitment to exercise that spans serveral decades, experience in bringing personal projects to completion, or skills at handling difficult business relationships. All these add up to make you a stronger freelancer.
2. Good Communication Skills
Baby boomers have years of experience in communicating effectively. They understand how to structure an email, clearly and concisely, and aren't afraid to speak over the phone.
Another frequently mentioned skill that baby boomers exhibit is the skill of conversation and their ability to keep a client updated through a process. A common complaint from freelance buyers is that they are "kept in the dark" about progress of a project because of poor communication.
3. Punctuality and Attention to Detail
As part of my ongoing work to help freelancers uncover the qualities that prospective clients are looking for, I interview many freelance buyers each year.
A common response I hear is that baby boomers are much better at meeting deadlines than their less-experienced counterparts.
They also highlight that baby boomer freelancers take greater pride in the quality of work they deliver, and the work they do is easier to integrate into the overall project.
4. Problem Solving
This may be one of the hardest things to characterize, but every baby boomer on the planet has five or six decades, or more, of solving life and work problems.
And every problem that you solve creates a template for solving future problems that have a similar structure. Each problem solved builds your "problem-solving muscle."
So if you're a baby boomer, you have literally tens of thousands of ways to find solutions to problems. Ultimately, freelancers are paid for helping their clients solve problems, and you have quite an advantage over the less experienced.
5. Big Picture Thinking
Another thing that's prominently mentioned by buyers of freelance services is perspective.
Baby boomers are better than any other generation at understanding how the work they do fits into the overall big picture. In the age of increased specialization, this is becoming a highly saught-after attribute.
Need a Way to Fund a New, Better Life?

Join our Savvy Retiree Daily e-letter today and you'll hear from us daily, telling you about ways you can gain the freedom to live where you want, travel when you like and create a life you love. We'll also send you a FREE Report Fund A New, Better Life With These 6 Portable Careers...
Related Articles
Bargain Living in a Vibrant Spanish City by the Mediterranean
3 Surprising Side Effects of Having a Portable Income
A Profitable Beach Bar Business in the Caribbean Haven of Belize
---
You know more Spanish words than you think you do! And we guarantee you can be carrying on conversations...in Spanish...in just 20 Minutes. Special summit 'Speak Spanish in 20 Minutes' is now live!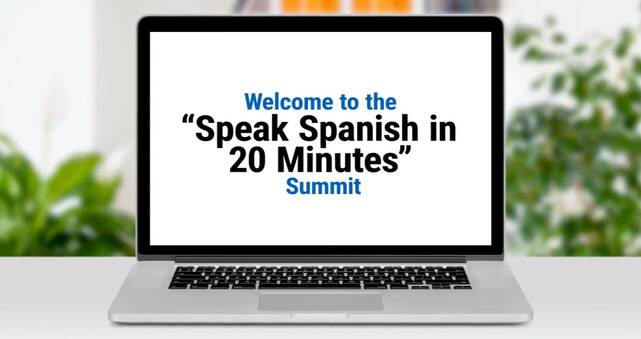 ---