Yes, we have some dirty little secrets.
There are some things about the Orosi Valley that none of us who live here want you to know. But having been in your shoes—living in the States and searching for the perfect spot to begin a new life—I am compelled to share this hush-hush information with you. I'm sure to be labeled a snake-in-the-grass…or a two-timer!. That's OK; you need to know.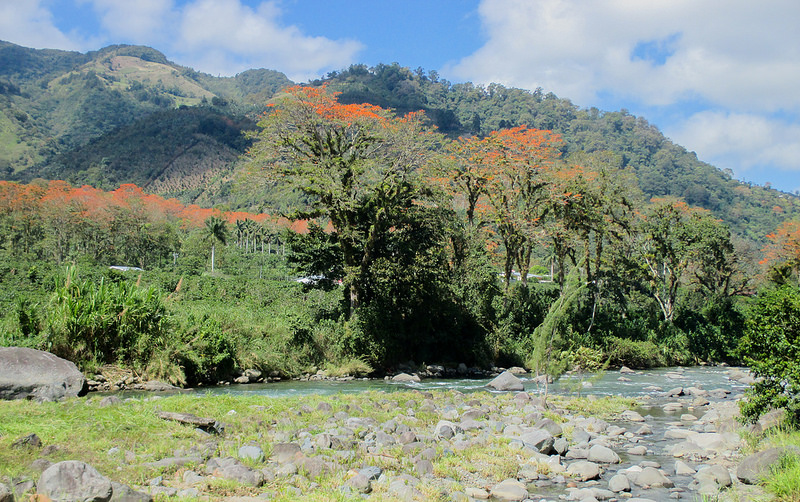 1. You Might Have a Hard Time Breathing
Orosi is the most picturesque valley in all of Costa Rica, so the first time you see it, it will take your breath away.
Misty blue-green mountains stand guard around the valley. They segregate the hulking distant volcanoes from the delicate rosettes of water hyacinths that creep across the surface of the shimmering lake below. The Reventazón river and its tributaries snake through the steep-sided dale. They fight for your attention against the pastoral roads that cut through wide blankets of coffee bushes shaded by whopping poro trees ablaze with atomic-orange flowerets. It truly is bliss.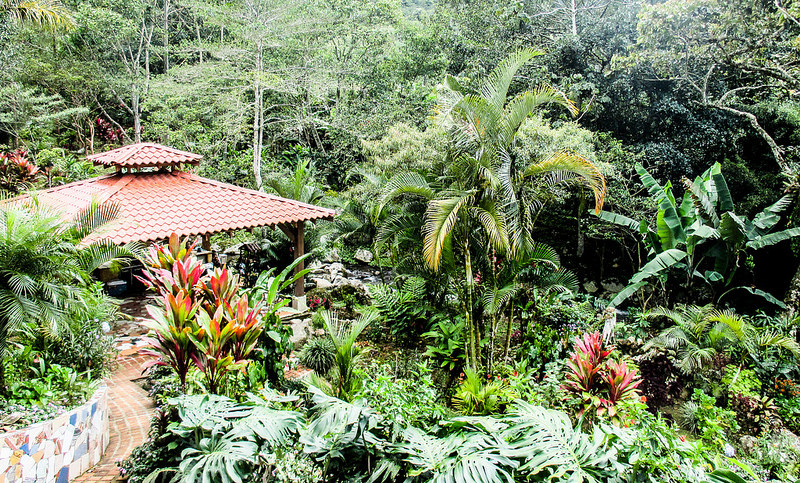 2. The Climate will Vex you.
It's spring all of the time.
This means you'll never be able to wear your favorite stylish, woolen Pea coat or luxe cashmere sweater again. Nighttime lows hardly reach 60 F and daytime temperatures average in the mid-70s F. Everyday! All year—round!
The good news is that air conditioning and heating aren't needed either.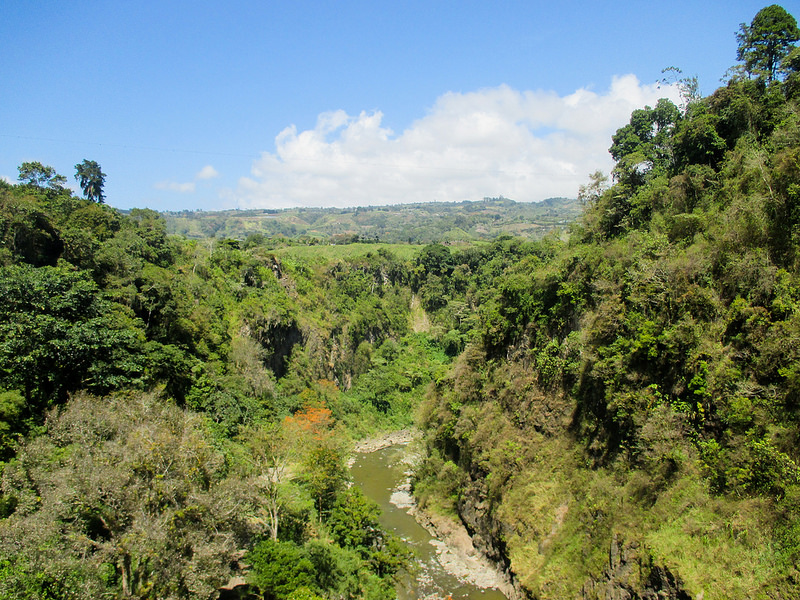 3. The Orosi Valley Will Stress you Out.
There's just too much to see and do—all within quick and easy access—so it's a real headache trying to figure out what to do next.
Ready for a little adventure? How can you make up your mind when you have to choose between swimming in volcanic hot springs, hiking through the Tapantí Rainforest Reserve (a bastion for endangered species), whitewater rafting, fishing for rainbow trout, or rock climbing?
Maybe you just want to relax a little. But how can you unwind when the Orosi Valley is taunting you with her many offerings? Top-notch restaurants are to be found in every direction. Not one, but two miradors (scenic overlooks) with vistas that will stun your senses. This undiscovered paradise also harbors plenty of the country's famous landmarks, like the spectacular ruins at Ujarrás, or the Iglesia de San José—built in 1743, this is the oldest church still in use in Costa Rica.
And to pour salt in the wound, beaches with all their sand-sparkled glory are only a couple of hours away.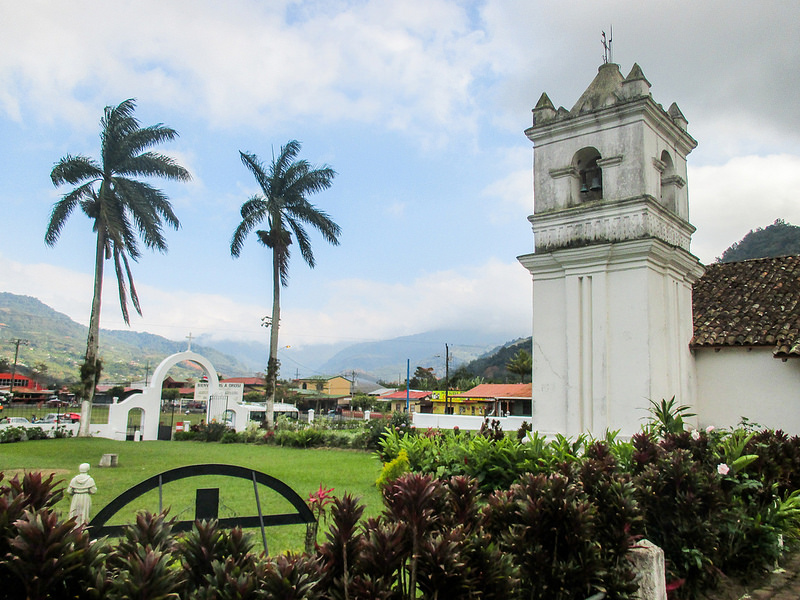 4. You'll be Living your Grandparents' Life
You are going to have to let go of the uber-fast-paced life and the 24-hour lifestyle. Living in Costa Rica is like a return to the 50s or 60s. We live on the corner of Nostalgia and Yesteryear. And the Orosi Valley goes a step further; here you get a peek as to what Costa Rica was like before the days of commercialization and materialism.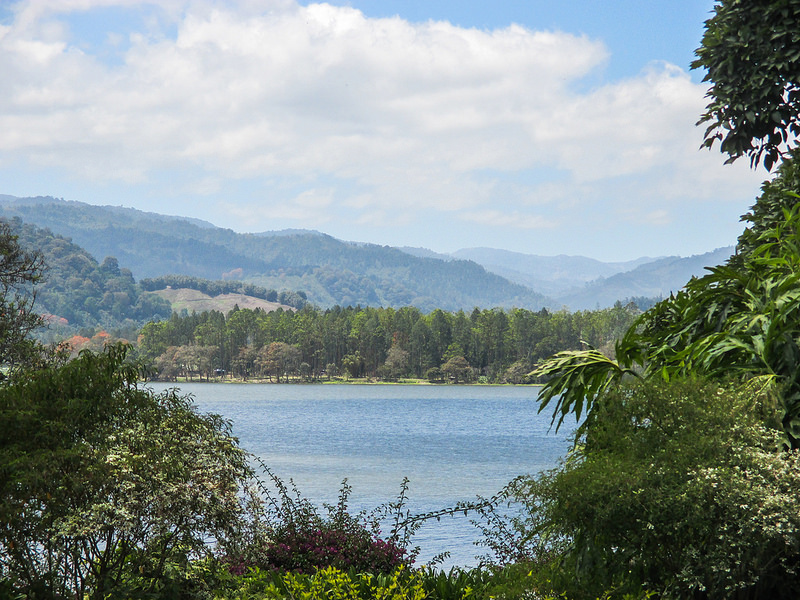 5. You'll Have to Throw your Well-Honed Budget out the Window
I know, I know. You've spent the whole of your adult life refining and perfecting your budget and now you're going to have to start all over again. It's terrible.
The cost of living is low in Costa Rica and it's even less in the Orosi Valley. It will throw off all your previous calculations. I mean, just what are you supposed to do when property taxes are only 5% of what you're used to? And there's no way you can use that old budget when utility costs are 85% less than what you're accustomed to.
You will just have to get used to having surplus money in your pocket.
Despite these five grubby problems, the Orosi Valley really does have some wonderful features. So please keep this unpleasant information to yourself. If you must dish the dirt, don't tell anyone you heard it from me!

Related Articles
Best Places to Live in Costa Rica: Five Top Expat Havens