When people tell you why they want to retire abroad, a few big reasons crop up again and again: the lower cost of living…escaping the worst of the North American winter…finding a more adventurous life…access to excellent, affordable healthcare. A new life overseas can reward expats in many ways.
Read on as five expats share why they left home and what they found in their new lives overseas.
I Turned a Financial Crisis into a Life of Adventure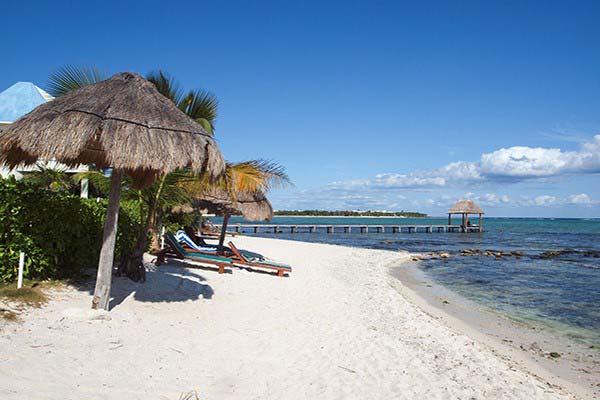 "I never imagined that the brutal, financial knock-out punch my wife, Diane, and I absorbed back in 2008 would turn out to be the best thing that's ever happened to us," says Don Murray. "It gave us the push we needed to leave the U.S. and begin our new lives overseas.
"After significant research, we reckoned that Ecuador was the perfect place to begin our expat lives. It's gentle people and low cost of living allowed our psychological and financial wounds to heal and permitted the time for us to assess our next chapters. It also provided the portal to an entirely new and adventure-filled expat life that has stretched us beyond our previous bounds."
After two years, the Murrays moved to Mexico. Today, they live in the Rivera Maya, along Mexico's Caribbean coast, and life is a whole lot different.
"We have two housekeepers who clean our multi-level beachfront condo, top to bottom, twice a week," Murray adds. "We live steps from the warm, sparkling Caribbean Sea and a sugar-sand beach that comes at no extra charge. We regularly enjoy dinners at beachfront restaurants and travel extensively for no reason except curiosity and fun.
"Our move to Ecuador became the launching pad for an amazing life adventure. We make daily deposits into our experience account and our balance continues to grow. In fact, I dare say we have become wealthy in experience. And while there have been challenges along the way, I'd do it all again in a heartbeat."
Moving Overseas Literally Saved My Life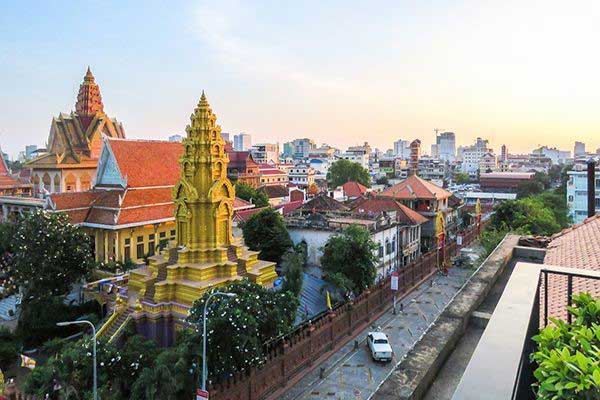 "Not only were the meds I needed easily available, but the low cost of healthcare literally saved my life," says Texas native Roger Carter.
"What I really dig about my life now is that I am no longer stuck in a crowded and expensive city. I can enjoy retirement hanging out at the beach, with all the worries of overpriced healthcare far behind me."
When Roger decided to retire overseas, he knew that he wanted to be on the coast for the fresh air and clean lifestyle. And in the coastal resort city of Sihanoukville, Cambodia, he found just that.
"I didn't choose Cambodia—it chose me," says Roger. "I researched some websites and emailed a few different hospitals. The feedback I got was unreal."
In Southeast Asia today, you can access English-speaking doctors trained in Western hospitals—often without an appointment. Hospitals accredited by the Joint Commission International (the gold standard of healthcare accreditation) are common. A procedure that would cost you $18,000 or more in the U.S. will set you back $2,000 in Southeast Asia.
I Retired in My 30s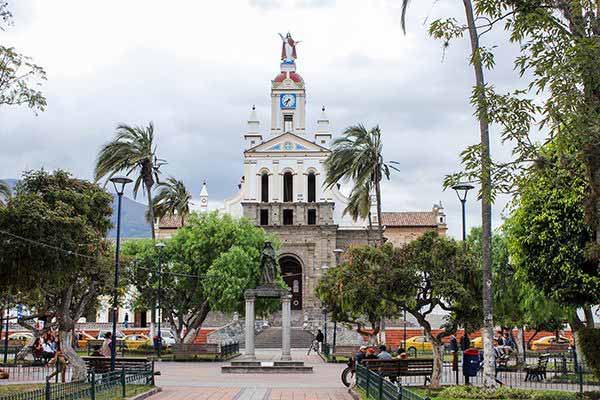 "Five years ago, my husband, Brian, and I decided to pull the pin and move from Ontario, Canada to Cotacachi, Ecuador," says Janette Sullivan. "This is not all that uncommon except that we were 45 and 33 years old respectively."
They bought a two-story, three-bedroom, three-bathroom house in a small development for $61,000. It was originally supposed to be a "five-year plan," but after a few visits they thought, "Why wait?"
"Actually, it was receiving a property tax bill in the mail that really made me say 'why are we waiting?'" Janette says. "It didn't take long after that to make the decision to quit our jobs, sell the house, and pack our four suitcases and two cats.
"People often ask how we can afford to retire so young. It's surprising how much money you make when you sell everything. We made a long-term financial plan and taking into consideration the money that we made from selling everything, plus our savings, we determined that it was doable if we lived on a budget.
"We set ourselves a budget of $1,800 per month. With the overall cost of living here being much less than Canada, the money goes much further. We could never have afforded to retire and live in Canada at this age. We have yet to exceed our set budget in any given month."
I Went on Vacation and Never Came Back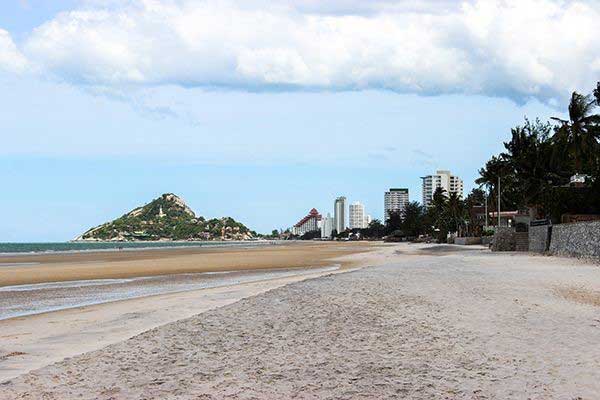 Max Davies, a retired San Francisco cop, has been living in Hua Hin, Thailand for about six years. At first, he was only visiting Thailand, cruising to the different beaches along the southern coast such as Khao Takiab and Cha-am and enjoying the fresh seafood, nightlife and relaxed day-to-day lifestyle. He had planned to go back to California and take up welding, but after a few weeks he could see that returning was an insane move.
The cost of living was a major factor in his decision to stay in Thailand. His retirement package is about $3,000 a month. It is a whopping sum for Max's lifestyle.
"I never dreamed I could stop worrying about money day to day," says the 53-year-old. "I do what I want, enjoy life, and money is just a tool I always have in my pocket." He has no worries about scraping the bottom of his account in any situation or emergency.
We Realized That Money and Stuff Isn't Important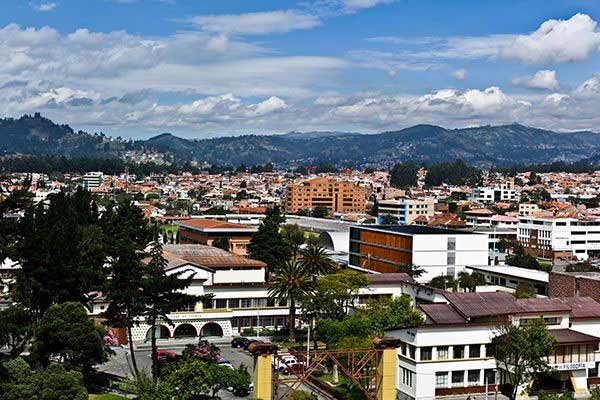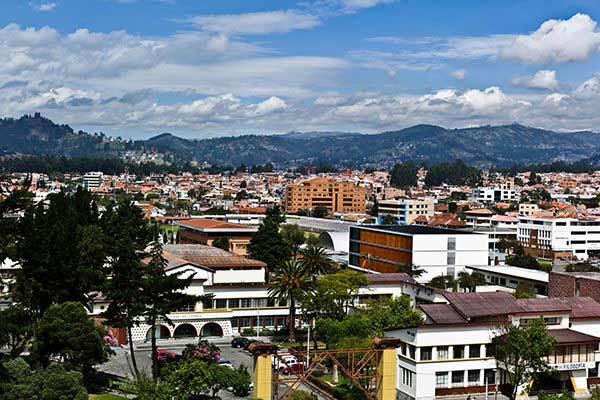 "What I like most about my new life as an expat is that it has enabled me to reconnect with what is truly important," says Mike Herron. "It should come as no surprise to anyone that what turns out to be important isn't the big houses, the new cars, or all the possessions I spent so much time working to accumulate throughout my professional career.
"How did I ever lose touch with that? Was it all due to the rat race I left behind?
"In 2010, five years after my retirement, my wife and I took a hard look at everything. We were happy together but dissatisfied with what we saw ahead for us. The log-sided cabin we purchased in the mountains of Georgia in 2008 had lost half its value in the real estate recession.
"Health issues were eroding our pocket-books and our activities. We were losing faith in the future we had hoped to live. We started searching for options."
The Herron's looked to Ecuador and liked what they saw. After an exploratory trip, they put their house on the market.
"Four long years later we had received two offers, the second one even lower than the first. In late 2014 we made the decision not to let the diminished value stop us from moving forward, and we sold it at a $150,000 loss. We also sold our cars, all our furniture, and most of our worldly possessions.
In January 2015, they moved to the colonial highland of Cuenca, Ecuador,
"Now, three years later and with the advantage of hindsight, we realize that, other than getting married, it was the best decision we ever made," Herron says. "Our lives have changed completely. We no longer spend the majority of our income on house, car, and medical payments. We don't dread getting up in the morning to see what problems wait ahead. For the first time in a long time, we look forward to each new day and what it will bring."
Related Articles
The World's Best Places to Retire
Living Internationally: How to Enjoy a Roving Retirement