When the bottom fell out of Europe's real estate market following the financial crisis of 2007/08, I pinpointed Spain as one of the best places to profit.
Specifically, I focused on the Costa del Sol, on Spain's western Mediterranean coast.
As I told you yesterday, the Costa del Sol is beautiful, almost endlessly sunny…and one of Europe's top tourist destinations.
With 320 days of sunshine each year, there really is no low season here. It offers miles of stunning beaches; historic towns with narrow cobbled streets, chic boutiques, and authentic Andalusian fare; world-class golf courses and marinas; and near endless options for shopping and entertainment.
Indeed, if you had visited the Costa del Sol at the height of Europe's financial crisis just over a decade ago, you would have been forgiven for asking "what crisis?"
As Europe was ravaged by debt, job losses, and plummeting real estate prices, the tourists continued to pack the beaches along the Costa del Sol, from Malaga to Gibraltar.
The market for rentals was still there. But the buyers for these properties were not.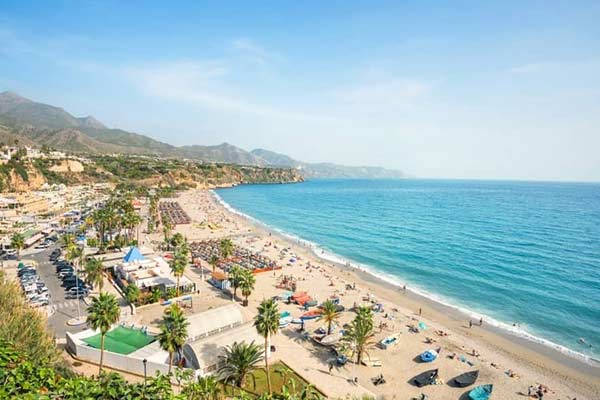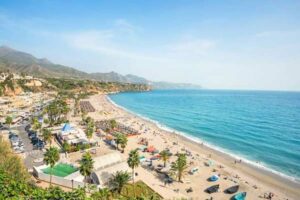 As the bottom fell out of Spain's real estate market following the financial crisis of 2007/08, the tourists continued to hit the beaches even as
property buyers disappeared.
This opened up an incredible buying opportunity: A chance to lock in grossly undervalued income-earning real estate in one of Europe's popular tourist destinations for a fraction of its worth.
But we had to play a waiting game…
It made no sense to buy in 2008 and 2009 while prices had so much further to drop.
The trigger moment I was waiting for came in 2012, when the Spanish government approved the setting up of a so-called "bad bank," SAREB, with the aim of stabilizing the market. It took on a raft of property development loans from Spanish banks and was given 15 years to dispose of all those loans and the properties on its books. The quickest way to do that: fire-sales.
The bank rolled out the first of these bank fire-sales in the summer of 2013. And there were some major discounts up for grabs.
You could buy close to the beach for as little as one third of 2009 pricing—but those same properties could generate rental yields of 8% gross a year at only 50% occupancy. (A very modest occupancy for a year-round market this strong.)
I've recommended some killer deals on the Costa del Sol to RETA members.
One member I was talking to late last year got in on a deal I recommended in Puerto de la Duquesa in 2013. His price when he bought: €99,000. Now, his condo is worth €210,000.
In 2015, a member bought a penthouse on my recommendation close to the stunning Turtle lake in Nueva Andalucia, Marbella for €129,000. The remarkable thing was, she bought, furnished, and rented the property remotely without ever having set foot in Spain. She eventually sold for €254,000, effectively doubling her money. (To this day, I don't know if she's ever even visited Spain.)
In 2016, we had an opportunity in Valle Romano, a community set around a golf course above the town of Estepona, with views of the Mediterranean Sea. One member who bought here for €116,050 used it as a vacation property but now lives in it full time. If he ever decided to sell, he'd see a healthy profit of about €69,000.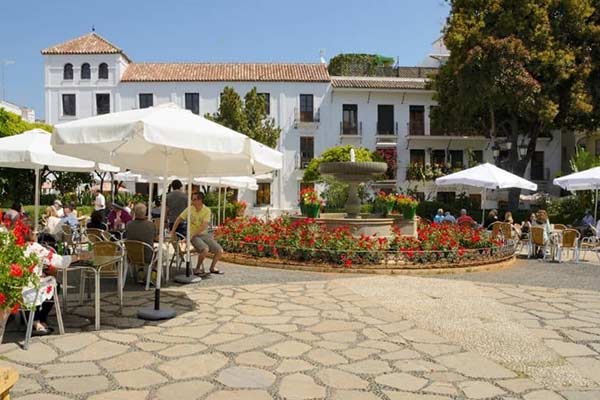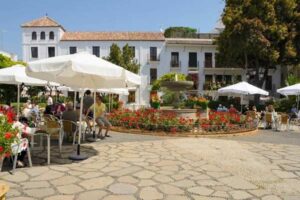 Our latest opportunity is close to the town of Estepona on the Costa del Sol, where one RETA member now lives full time in a property I recommended in 2016—a home now worth €69,000 more than his buy-in price.
From 2013 to 2018, RETA members have done well. We got access to the best crisis deals on the Costa del Sol.
We've done that by having the right connections, insight, and experience…and by knowing how to play Spain's inefficiencies and anomalies to our advantage.
As the market recovered, the deals have got thinner on the ground. I didn't think we'd see another great fire-sale deal that could cut RETA muster.
Yet, if there's one thing I've learned about dealing with Spanish incompetence and bureaucracy it's that persistence pays off.
And sometimes it pays off in spades…
In the latest issue of RETA, I'm bringing members the chance to lock down a whopping 50% discount on a fire-sale opportunity in a stunning community on the Costa del Sol.
The condos are only a mile from the beach, right opposite one of Europe's most prestigious and luxurious golf resorts. The finishes are immaculate. The penthouses have their own private lifts, the community has three swimming pools, and you can own with sea views.
The banks original fire-sale discount was 28% off. At that, this was a good deal. But bad timing on the part of the Spanish bank selling these condos has made it much better.
Because the bank's launch was scheduled for March 2020—the month when worldwide lockdowns were imposed—it had to postpone.
Now the bank just wants to offload as quickly as possible. To do it they are knocking another 23% off. That's a 50% discount total.
Our price is from just €164,000 ($193,337). That's reduced from €325,000.
Take advantage of Spain's low mortgage rates and you can buy from as low as €508.75 ($599) a month.
And if you decide to rent short-term, I figure you could see a potential gross annual income of €28,100, based on an occupancy of 52%.
RETA members will get my full report and details on how to act on this deal in their latest monthly issue.
A lot of you have been asking me about where in Europe you can get most bang for your buck. Removing investment potential from the equation, one of my favorite places would have to be France, and in particular, the region of Languedoc in the southwest.
France's Languedoc region has been called "the Poor Man's Provence." It has all of the charm of southern France—the historic towns, the pretty beaches—but without the overpriced glitz that you find along the Riviera.
I recently sat down with my contact in the region and asked her just how far your real estate budget can stretch there.
You can watch the video here: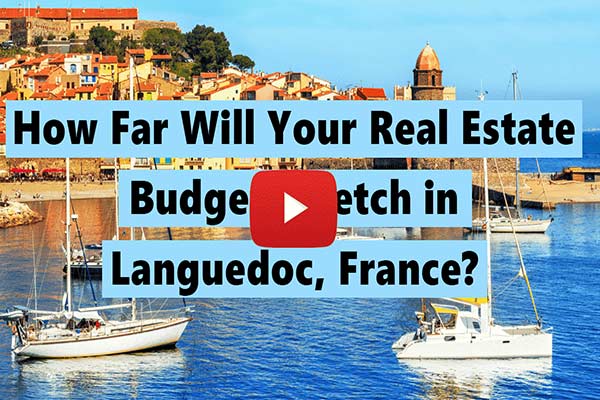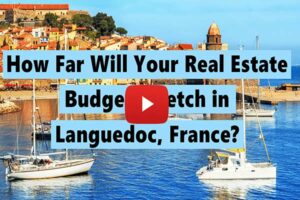 Connect with Ronan on Instagram  or Facebook
Get Your Free Real Estate Report Now
Sign up for our free daily Postcard e-letter and get a valuable free report on the The 5 Best Places to Buy Real Estate In 2023.
Related Articles
The 10 Best Places to Invest in Real Estate
Cheap Irish Homes…Goodbye Golf…and a $1 Billion Boost
Your Questions About RETA Answered