Michael J. Day zeroed in on Portugal as his overseas retreat because it offered him much of what he loved about living on the U.S. West Coast. "It has hiking, mountain biking, surfing, and sunny weather," he says. Portugal also offered him a new language to learn, a calmer lifestyle, and a lower cost of living.
In fact, Portugal's cost of living is lower than that of any other country Michael has lived in, and he's been around. He began traveling extensively in Europe in the late 1980s, with his trips getting ever longer…until they could hardly be called vacations anymore. "By 2004 I had lived in Norway, Sweden, Germany, and Spain. My friends dubbed me a Europhile," he explains.
He and his wife, Jayma Lyn, whom he met in Portugal, live in Linda-a-Velha, 20 minutes from downtown Lisbon. It's a Portuguese working-class neighborhood, an eclectic mix of mid-20th-century apartment buildings with a few Portuguese-style homes sprinkled in. "I'm in a six-story condo, in a three-bedroom, two-bathroom unit." Rent is $660 a month, and with utilities, their outlay is less than $1,100 a month.
Cafés, bars, and restaurants are all within walking distance, and better still, "it's just a five-minute drive to the beach."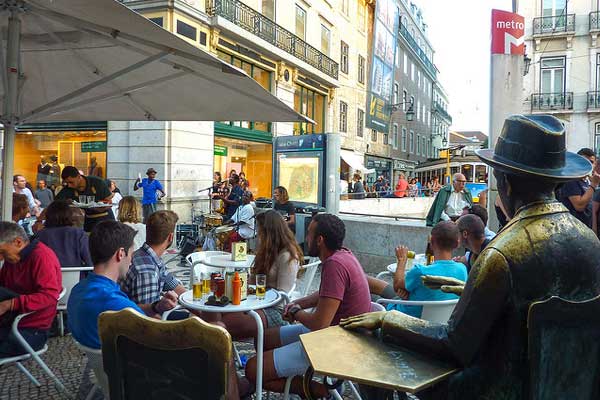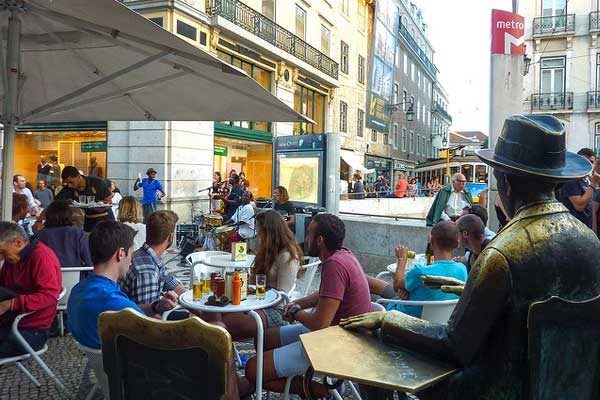 Not everything is cheaper in Portugal, but Michael finds easy ways around this. "I order most of my electronics from Germany and have them shipped here." That's not a problem in Portugal—there's no import duty on goods purchased from other member states of the EU. "Health supplements often cost more, but you don't need those so much when a grocery bill is about two-thirds of what I paid in San Diego, and I'm dining like a king on organic vegetables, fresh fish, and lobster."
Eating out can also be inexpensive. Outside of Starbucks, espresso costs about 75 cents. Lunch—soup, main course, dessert, and beverage—in the Lisbon area runs between $8.50 and $12.50. Dinner in an upscale restaurant is $30 to $50 per person, though you can pay more. For example, at the Grill Four Seasons in the Hotel Palácio Estoril, foie gras, crab soup, and a main dish of scallops and shrimp risotto will set you back $78. But then, it's one of the most exclusive establishments in Estoril, a resort town famous for being home to exiled European royalty and for Formula One motor racing. "Nevertheless," Michael says, "it's always nice to have high-end options."
Michael sees contrasts between his original and adopted countries. Consumerism, for one. "I bought more 'things' in the U.S. than I do in Portugal. The Portuguese are more resistant to change, more traditional, than average Americans." And then there's healthcare, "That's expensive in the States. Here, you can get it low-cost or free." Public healthcare is available to anyone who has a temporary or permanent residence card (which is required if you plan to spend more than 90 days). You can also opt for private coverage. Millennium Bank and Fideledade both offer plans in the region of €120 a month.
Portugal is fast emerging from the shadows to become one of Europe's hottest destinations. Most expats come to Portugal because they want a slower lifestyle and the sophistication of a destination country moving rapidly into the 21st century, while maintaining its tranquil approach to the southern European lifestyle.
Related Articles
An Overview of Traditions and Culture in Portugal
Portugal's Charming Second City
Lifestyle in Cascais, Portugal