I'm sitting at a big round table in a bar with a group of 20 friends who have all lived in Southern Costa Rica for a while. The conversation turns to why we moved here. What appealed to us so much that we would all buy properties in a foreign country and begin to think of it as "home?"
The answers inevitably vary. The wildlife. The friendly people. The surfing. The healthy lifestyle. The nearly perfect climate. A stable democratic government. Environmental policies that are making Costa Rica a model for the world in terms of reforestation and wildlife protections. The wealth of fresh tropical fruits and vegetables. 95% renewable energy.
Not a single person says, "I came here because I saw this listing for a beautiful home, and it just happened to be in Costa Rica." Our homes are a very cool benefit of living here, but they aren't the reason we came and stayed.
No, it's much more accurate to say that our homes are "base camps" for a whole new set of adventures, a whole new lifestyle, and experiences that will renew, challenge, and inspire us. From our homes we set out to explore a new world each morning, and to our homes we return later so we can post our pictures and describe our adventures and do our yoga and make fresh pineapple smoothies.
My wife and I have lived in Costa Rica for 6 and a half years. The things we cherish? Mornings starting early with the chirps, howls, songs, calls and croaks of wildlife. Walks with our dogs through raw jungle each morning. Going to work in an office surrounded by mango trees and coconut palms. Showing properties to people who can't take in the beauty of the forest, the ocean, the rivers and waterfalls. Taking a client's kids boogie boarding for their first time and watching them light up when they catch their first good ride. Having a homemade dinner and reading a good book during a torrential downpour. Seeing the jungle under a full moon, lit like a Chinese lantern. Falling asleep early to the sound of the distant surf, knowing it will all still be there in the morning. It's not a vacation; it's a life.
I live in a scattered neighborhood that, over the years, has encompassed everyone from native Costa Ricans, to young families with school-aged children, to retired couples. Their homes and properties vary considerably, from the luxurious to the simple. Our own property is 12 acres of jungle at 1,100 feet above sea level with two building sites that look down on the coastline. We can hear the surf as we fall asleep at night, but the elevation knocks a few degrees off the temperature at the beach and makes A/C unnecessary.
In our area on the Southern Pacific Coast of Costa Rica, there are homes that knock you off your feet when you walk through the front door and see the vast Pacific Ocean shoreline spread out before you, with only a high end living room and infinity pool between you and it.
Or you could find a "base camp" surrounded by forests teeming with tropical plants, animals, and birds. With the implementation of Costa Rica's ban on hunting a few years ago, wildlife is returning in abundance around almost any home. If you don't hear the parrots and monkeys in the early morning, you are one heck of a sound sleeper.
A few years ago, I sent a group email around to my neighbors asking, "What is there to do around here?" It was a question I'd been hearing from clients and I wanted to know what to tell them from locals' perspectives.
The answers were endless and varied: Gardening. Walking. Visiting friends. Doing errands that always seem to take twice as long here. Photography. Painting. Yoga. Dance classes. Writing. Working with contractors. Volunteering. Surfing. Mountain biking. Standup paddle boarding. Boogie boarding. Kayaking. Fishing.
But the answer that I enjoyed the most came from a retired man who said, "Well, you get up in the morning and you don't have anything to do. And at the end of the day, you haven't gotten it all done."
I'd say that's an accurate description of life here in Costa Rica. The hardest part might be picking one property out of the many great options to make your personal "base camp."
Get Your Free Real Estate Report Now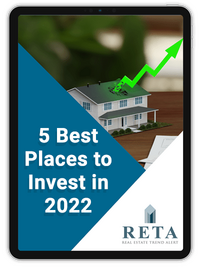 Sign up for our free daily Postcard e-letter and get a valuable free report on the The 5 Best Places to Buy Real Estate In 2022.
Related Articles
Sample monthly budget for a couple in Costa Rica
What Does It Cost to Retire in Costa Rica?
There Are Many Reasons to Move to Costa Rica
Upcoming Conference

Pura Vida! Fast Track Your Retirement Dreams in Costa Rica
See if Costa Rica is right for you at the International Living Fast Track Costa Rica Conference. Enjoy the views and meet the experts who will show you how you can live the good life on $1,200-$2,700 a month or even less.