I'm here on Tulum Beach enjoying the Caribbean sunrise and listening to the waves gently lap against the shore.
I arrived late yesterday evening from Cabo to stormy weather. The wind howled and whistled through the palm trees and palapas all night. It felt like a tropical camping adventure.
Today, it's a return to paradise. And Tulum's white-sand beach is as stunning as ever…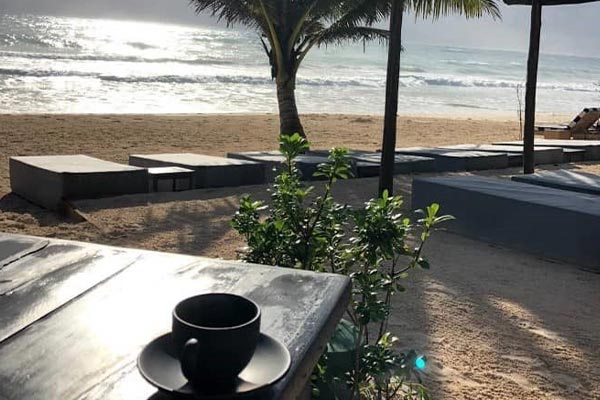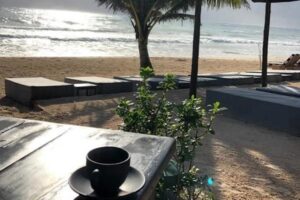 Tulum is one of my favorite places on the planet, hands down—both as a place to spend time and to invest…
I'm enjoying some much needed R&R. It's been a busy few months. We've had a lot going on in Real Estate Trend Alert. We've been working on a lot of new deals…many of which are almost ready to send to RETA members.
For the next two days, I'm in Tulum as a tourist, but then, it's back to business… I'll be sitting down with developers, meeting architects, and taking pitches.
Tulum is gearing up to emerge from the global crisis in a remarkable position.
The Work From Home (WFH) crowd have been arriving here en masse recently. And I'm hearing reports of rental shortages. A contact told me that long-term rentals are impossible to find—even with a budget of $5,000 a month.
The proximity to the U.S., the accessibility, the level of connectivity, and the name recognition of Tulum make it the perfect spot for the new kind of long-term traveler emerging from the post-COVID era.
As Tulum grows, owning real estate that is rare, discreet, and exclusive can set you up beautifully for explosive rental demand and for rapid potential for gains.
I just got word that the grand dame of landbanking families is ready to turn one of their most prized areas into a new community. And, they want RETA to be a part of it. These will be some of the closest condos to Tulum's prized white sands. And, in a new, previously untouched verdant area. I expect our entry price will be in the region of $169,000 for a luxury two-bed, two-bath condo.
I expect to have this deal in front of RETA members in the first months of 2021. I figure that three years after delivery these condos will be worth $250,000.
That's a whopping gain of $81,000.
It's just one of the great RETA deals coming down the track. For the next two days, however, I'm going to just kick back, sink my toes into the soft white sand and enjoy this picture-perfect Caribbean setting.
Lies, Damned Lies, and Statistics
"There are three kinds of lies: lies, damned lies, and statistics."
That quote is often attributed to Mark Twain. And while he did say it, he wasn't the first to.
I don't know who was. But it's a quote I'm often reminded of when running the numbers on real estate opportunities.
Statistics can tell a story that's different to the reality on the ground.
For instance, according to Zero Hedge, the average price per square foot of an apartment in Lisbon is $182. At that, a local can own a comfortable 800-square-foot apartment for about $145,600.
Not bad…
But it misses a very important detail. Most people who dream about owning in Lisbon, don't even consider looking beyond the city's historic center.
So, to them, that average is meaningless. It may as well be referring to prices in another country.
The thing is, real estate prices in Lisbon's historic center are way out of whack. Granted there is always a price discrepancy between the central tourist area of a city and the wider urban area. However, the gulf that has developed in Lisbon is of a rare magnitude. I'm talking €800,000 for an apartment.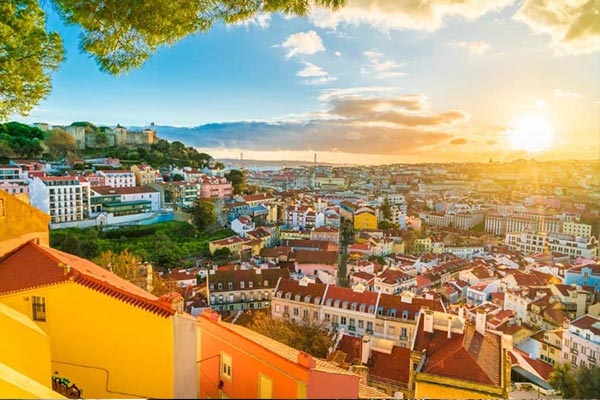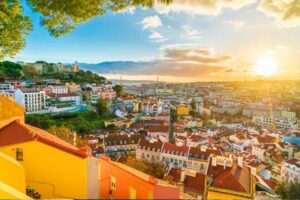 I can see why someone would pay that in London or Paris, but Lisbon doesn't have the same underlying fundamentals.
For instance: salaries in Lisbon are extremely low. The minimum wage is about €700 a month. Even senior management aren't going to afford a 700-square-foot apartment in the middle of Lisbon at current prices.
For the sky-rocketing prices in prime central parts of Lisbon to be maintained, it requires a flow of tourists and investors to keep it all moving.
Tourism in Lisbon went on a tear in recent years. Numbers rose for eight years and grew at more than double the European average. But now, because of the crisis, tourists have stopped coming.
Things feel fragile to me, because it doesn't make sense.
So, what does this mean for us investors? Watch carefully. Artificially inflated markets can stay inflated for years, even decades, or a trigger event can hit and they can come crashing down.
Right now, Lisbon is at best a very bad investment, at worst, it's going to crash.
I'm keeping a very close eye…
A Wacky Idea That Changed the Game
In 1952 a Dallas realtor had a wacky idea. To try and sell a new home, he hosted an "open house." But this was an open house unlike any before…
He incentivized visits by offering free soda and even promised the eventual homebuyer a free Cadillac! It was an amazing PR stunt and some 30,000 people showed up to the open house. (I sure hope it was worth all the trouble for the realtor).
Today, numbers like that don't seem so crazy…
Real estate listings website Zillow recently reported an average of 236 million visitors every month. But like the realtor from Dallas, Zillow listings that get the most visitors offer a little something extra than the usual photos and snappy description…
Zillow's data shows listings with the "3D home tour" feature get 50% more traffic and are saved 60% more often.
A 3D home tour is essentially a virtual open house. Now you can digitally walk all through a house—and even check out the yard—any time you want from anywhere in the world.
Leaps in technology have made it easier and cheaper for realtors to offer these virtual open houses. And people are now buying homes simply after viewing them online.
In my home county of Cork, Ireland, a private island sold for $6.3 million after a video tour. The wealthy buyer didn't bother to step foot on the island once and negotiations happened over WhatsApp.
Even before 3D home tours were a thing, people have used technology to buy "sight unseen." For instance, a member of Real Estate Trend Alert bought, rented out, and eventually sold a penthouse in the Costa del Sol town of Marbella without even setting foot in Spain. She paid just €129,000. Then, after a few years receiving regular rental income, she sold for €254,000, netting a very tasty profit. And she did it all by email.
But I'm not saying that this is the sole way real estate will be bought and sold in 2021 and beyond.
What I'm getting at is that the tech trends changing the real estate market are also making it far easier for you to move overseas…
Google's "Street View" feature lets you walk down the cobbled streets of Lisbon, Portugal or virtually drive along Costa Rica's Pacific Coast…
Or you can go on a virtual walking tour of London, Paris, Rome, Athens…
Of course, this isn't a substitute for putting your boots on the ground, but it's never been easier to get a "feel" for a place from the comfort of your own home thanks to technology.
And with travel restrictions because of the pandemic, demand for this level of digital due diligence is growing.
Just two weeks ago, I was invited to speak at International Living's first-ever Uruguay Private Screening. It was a chance to hear from and interact with experts and expats from the comfort of your own home (instead of at an in-person event held in a massive hotel conference facility).
All of this is only possible because of recent innovations in technology, and it doesn't stop there…
Faster internet and high-powered laptops mean your office is more portable than ever. Again, just a few years ago the idea of being a "digital nomad" wasn't practical for most people. Now, as it becomes more normal, people are freer to live and work from wherever they want.
So, how can you take advantage of this digital revolution to fast-track your new life overseas?
At Real Estate Trend Alert this past year, members have used technology to take virtual scouting trips in Tulum and Panama. And I plan to launch a virtual scouting trip to Portugal in the New Year.
This is a major benefit of RETA...you can sit back in the comfort of your home and my contacts on the ground will take you on walk-throughs of the hottest deals with everything you need to act on any deal you like the look of.
And members will also get contact details for the mortgage advisor I use on the Algarve. Using leverage supercharges all of our Portugal plays. Portuguese banks are lending to foreigners at incredibly low rates—as little as 1% to 1.5%—with sometimes as much as 80% loan to value. In the case of fire sales, 100% is often available.
Whether you are looking for a bargain bolthole for €80,000 or a luxury villa for €800,000 in Portugal, you can use bank financing to your advantage.
And, of course, it won't all be virtual. My team and I plan to fan out across Europe before the crowds and bring you the best bargains and opportunities.
As the pandemic passes, we will see pent-up demand for vacations in Europe's blue-chip tourist destinations explode. With Britain's departure from the EU looming, there will also be motivated sellers and deals among the vineyards of France and the olive groves of Greece as expats pack up and return home.
My senior researcher, Margaret Summerfield is already on the ground in Europe in search of bargain homes. She's looking for a new European home for herself and will be sending us her discoveries as she travels.
If you missed it, you can catch up on the conversation I had with Margaret here: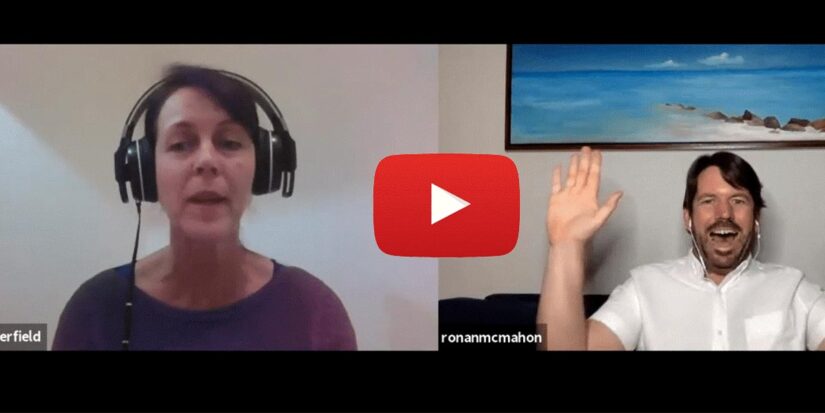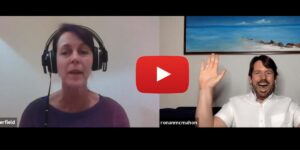 Get Your Free Real Estate Report Now
Sign up for our free daily Postcard e-letter and get a valuable free report on the The 5 Best Places to Buy Real Estate In 2023.
Related Articles
The 10 Best Places to Invest in Real Estate