Your day starts on the terrace of your master suite…with a morning coffee while you watch tropical birds and butterflies flitting through the trees. You're in a tranquil oasis, surrounded by nature—yet close to everything you need.
You're not tied to a schedule. Some mornings, you meet folks at the large communal pool, where you chat and swim and relax. You might hit the gym or walk the trails that wind through the community. Or, cycle downtown (a few minutes from your home) for dinner or drinks with friends. You'll find some amazing eateries—from rustic taco joints to fancy beachside dining.
You're only a few minutes from a huge freshwater cenote where you can swim with fish and turtles…
And, perhaps best of all, you're 15 minutes from some of the world's best beaches. Think white powder-soft sand that's cool underfoot, swaying palm trees and water that's the most incredible shade of turquoise.
This isn't just a what-if dream. You can make this reality—at a price you won't believe.
Today is a landmark moment for Real Estate Trend Alert. At 1 p.m. ET, I'll be launching our first ever virtual scouting trip, and it promises to be very special…
Members-Only Scouting Trips (MOSTS) are an integral benefit of being part of RETA. And we aren't going to let the temporary grounding of the global air fleet stop us…
Not in a time like this, when insanely good deals are coming hard and fast.
With a virtual MOST, you don't need to book a flight, catch an airport transfer, or even leave your home. You can see it all from the comfort of your couch…starting with our Edena opportunity.
At Edena, RETA members have the opportunity to lock down spacious, two-bed detached homes in Tulum for just $149,000.
It's a community unlike anything we've seen before. Everything is designed to be in harmony with nature. The homes are designed with the same vibe. The key design feature is a sense of privacy and space through the use of glass terraces and plunge pool options…
Edena is designed to feel far from the bustle of fast-growing Tulum, yet you're mere minutes from everything—a gourmet supermarket, banks, pharmacies, cafés, ice cream parlors, world-class restaurants, trendy bars…
Plus, you're only 15 minutes' drive to one of the world's best and most famous beaches. And Mexico's most famous cenote is a minute up the road.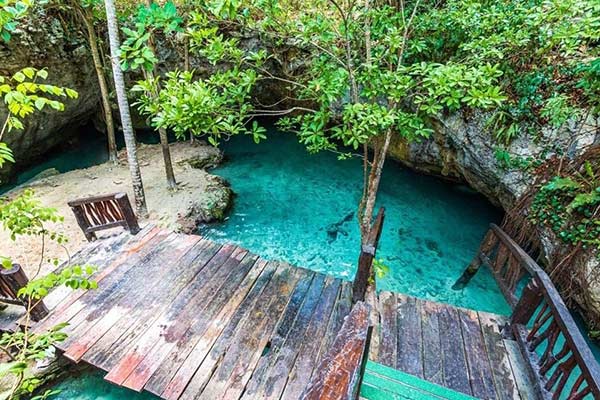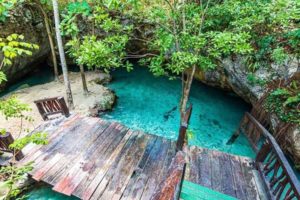 There are super high-end homes around Tulum town with steep sticker prices. You'll find spacious luxury condos in the $250,000 to $400,000 range. But the price for these homes—$149,000—is a true bargain. You're buying a two-bed luxury home for the same money as a cramped studio in Tulum town.
Better yet, there's finance on the table, so with a manageable down-payment and a few balloon payments, you can own a luxury two-bed home for an incredibly low $799 a month.
Once these homes are delivered, I figure you could make some decent rental income, too. Targeting longer-term stays, I reckon you could generate $19,000 or so over 10 months. Or you could rent short-term for around half the year and make a similar amount.
This will be a proper community, from a best-in-class developer. He's got a long track record of delivering great communities and value for his buyers.
And, you're setting yourself up for strong gains. I predict that within a year of delivery, your home will be worth $225,000. That's $76,000 more than the price you pay today.
To be honest, our track record in Tulum and with the developer behind this opportunity makes my prediction look conservative.
For instance, I recently accepted an offer on a condo in the same area, from the same developer, that will show me a gain of more than $70,000.
I bought in October 2017 as part of a Real Estate Trend Alert members-only deal. The members-only price on this condo was $154,500. The offer I accepted was $225,000. It's probably a bit less than market price. That's fine. I don't mind leaving some money on the table if it means fast gains for me and a doubling or more of my cash invested.
I also bought in another members-only deal from the same developer last October. That's already showing strong paper gains. The penthouses that members could buy for $249,800—one just sold for $375,000.
I expect this opportunity will follow a similar profit trajectory. That's why, just last week, I reserved one of these homes myself. It's just too good an opportunity to pass up.
And today, at 1 p.m. ET, RETA members will get to see just how good it is for themselves with our first ever virtual members-only scouting trip.
Whether you've reserved yet or not, you're going to want to tune in to this event. I've used the crisis to negotiate an extra perk for all RETA members—for those who have already got in, and for any member who now wants to snap up one of the handful of remaining homes.
I'll be revealing all the details to members today at 1 p.m. ET.
Stay tuned…
Wishing you good real estate investing!
Get Your Free Real Estate Report Now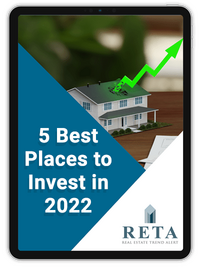 Sign up for our free daily Postcard e-letter and get a valuable free report on the The 5 Best Places to Buy Real Estate In 2022.
Related Articles
The 10 Best Places to Invest in Real Estate
Our Tulum Opportunity in Pictures…
There's Never Been a Better Time to Profit