I can't count the number of real estate developers I've met over the last dozen years. Old and young…experienced and novice…local and foreign…savvy and clueless…I've met them all. Meeting these developers is a critical component in our process for deciding which projects stack up and which ones just don't make the grade.
The developer, after all, is crucial to a project's success or failure. Some are passionate about their work and dedicated to delivering value to their buyers. Others…well…they're just out to make a fast buck. If some other business deal pops up that looks more lucrative, they'll move on.
Here's a checklist of how to evaluate your real estate developer.
#1. Experience. It's preferable to work with a developer with lots of experience. And, remember: Building ski cabins in Aspen is not the same as building beach condos in Brazil. The more experience your developer has in the area where you're buying, the better. It means they're more likely to deliver good product, on time and to spec.
#2. Track Record. Some developers are greedy and want to claw as much profit from a project as they can. Others understand the importance of giving value to their buyers. Of course, the latter is better for you.
#3. Finance. This falls into two camps—how the developer plans to finance the project…and if he will offer in-house finance to buyers. Many developers get investment or bank loans for construction that only kick in when a certain level of sales is reached. If the developer needs to sell 150 condos before he gets that money and you're his first buyer in a very slow market, you could wait a very long time before you get your condo. Also ask if the developer is starting with a lot of debt from buying the land and getting permits in place…that's not good news for buyers.
#4. Insurance. Many years ago, a developer in Panama told me he had good news and bad news. The bad: His contractor, hired to build homes, had gone bust. The good: He had insurance to cover that so it would only mean a few weeks delay while he found another contractor. The moral of the story: make sure your developer has good cover for the usual risks (fire, flood, etc.) and for things like bankrupt contractors.
#5. Community. Some developers are only looking to build condos or houses. Others understand the importance of creating a community. A real community needs some shared spaces where owners can meet and socialise and work together on what's important to them. Developer Benjamin Beja in Mexico gets this. His Tao communities are centered on wellness and wellbeing—where owners and their guests stay active in the gym or lap pool, join yoga or tai chi classes, and give back to locals with a foundation that offers free diabetes screening, support for local honey farmers, etc. This all fosters a sense of community which in turn makes the community a more desirable place to live.
#6. Demand. I've met developers who built huge houses in North America…and then planned to build exactly the same thing in Latin America. But they hadn't investigated the local market to see if there was any demand for that type of property. It's a recipe for disaster. You need a developer who studies the local market, identifies demand that's not being met, and builds for it.
I've seen this with micro-condos in cities in Bolivia and Brazil. These tiny condos may not be the type of home that you'd want to live in, but they can deliver big profits for investors if you buy right. In Brazil's Sao Paulo, there's strong demand from young professionals willing to sacrifice space for a city center pad that's close to work and play.
#7. Permits. Zoning and permitting overseas is pretty much the same as zoning and permitting back home. It's tricky to navigate, costly, and time consuming. A developer with local knowledge, experience and contacts will negotiate this process smoothly. I've come across developers that figured it was easier to skip all or part of this process ("too difficult and takes too much time" one told me), building whole communities without permission…or flouting the permits they did get to build higher, more densely, or on protected land. The risk to buyers is teardowns, big fines, and big legal headaches. You may not get title on the property until all the permits are in place. Always ask your developer about permits—and ask for copies of them so your own attorney can check them out.
#8. Hands-Free? I've met developers who are crazy enough to think that they can build a whole project in Nicaragua—from the comfort of their armchair in Canada. Now, that may work if the developer finds a fantastic, committed project manager. But the odds are against it. I'm thinking of a condo tower I stayed in that was on a Caribbean beach. The build was shoddy, the elevators didn't work, the balcony doors opened, not onto the balcony, but onto empty space (something you don't expect when you're 12 floors up). This developer tried to manage everything from thousands of miles away. It clearly hadn't worked.
A developer needs to be hands-on, in-country, and available to deal with every little crisis. This will ensure that the project stays on track and that the developer delivers a best-in-class community with quality homes.
Get Your Free Real Estate Report Now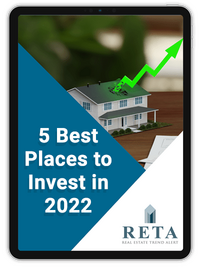 Sign up for our free daily Postcard e-letter and get a valuable free report on the The 5 Best Places to Buy Real Estate In 2022.
Related Articles
Earning Income from Vacation Rentals in Tamarindo, Costa Rica
This Expat Created Their Dream Income in Mazatlán, Mexico
Take Control of Your Retirement With a Joyful Post-Career Income
Upcoming Conferences
Live Better, Spend Less, Retire Sooner
IL's Retire Overseas Bootcamp
October 21-23, 2022 in Atlanta, GA

In safe, warm, welcoming communities abroad, as little as $1,700 a month can bankroll a good life... this fall, our experts will show you where—and how.
Early Bird DISCOUNT—Save $200 When You Register by Sep. 29
Details Here IL's Retire Overseas Bootcamp
---
Registration Now Open for the Best of Europe Private Screening

In the Right Spots in Europe, You Can Retire in Style—in an Historic, Sun-Drenched Locale—for as Little as $2,300 a Month or Less—Especially Now With the Dollar and Euro at Parity for the First Time in Two Decades.
And We'll Show You How, October 1-2, During the Special All-Online Best of Europe Private Screening.
---
The Income Revolution Forum
What if You Had the Freedom to Enjoy the Good Life Anywhere in the World You Wanted to Be...and Get Paid While You're There?
We'll show you how—with hands-on guidance—you could beat inflation...secure your retirement...ditch your commute...and turn a skill you already have into a portable side income of $300, $600, even $3,000 or more a month.