It's probably the craziest thing I've come across in all my years scouting…
An entire city built from scratch. Not just from the ground up, but from the sea floor. Four man-made islands, nearly 12 square miles of reclaimed land, 300,000 houses, for an estimated 700,000 inhabitants.
The $100 billion Forest City is a Chinese-funded mega-project being built on the coast of Malaysia, across the straits from Singapore. It was launched in 2006 and it's expected to be delivered by 2035.
When I first heard about it, I thought it sounded far-fetched. Overly ambitious. Some billionaire's pipe dream that might never materialize.
So, when I got word it was taking shape, I had to go see it for myself…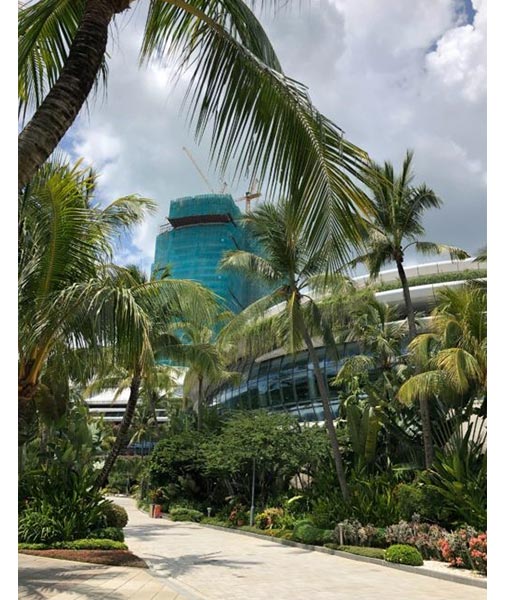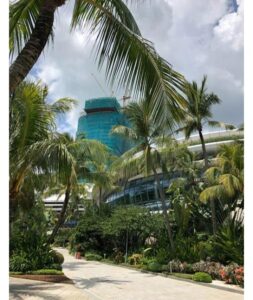 Eighteen months ago, I was standing in the Forest City showroom in Singapore surrounded by investors from China, Korea, Singapore, and around the world.
It was a flurry of activity. Giant cinema screens revealed the enormous size of the project. But truth be told, even the scale model—which took several minutes just to walk around—was sufficiently impressive.
The plans of Forest City call for universities, offices, golf courses, a light-rail system. Traffic will go underground, leaving the surface level of lush green foliage. Lose a child in this new city? A drone will appear in seconds. A traffic delay or accident? The intelligent traffic management system will adjust the traffic lights and lane use.
The presentation was like Sci-Fi. In the West, such a project would be unthinkable. Too large. Too problematic. Too expensive. But to the Chinese, it's just business as usual.
China has been investing in massive infrastructure projects in the wider Southeast Asia region, and around the world, for well over a decade.
It's all part of China's Belt and Road Initiative, a massive push to connect China to the world across continents, and one of the most ambitious infrastructure projects ever conceived.
The Belt and Road Initiative is often referred to as a 21st-century Silk Road. But it's much, much bigger.
Through government and private investment—and massive loans to developing counties—the Chinese are forging ahead with a network of roads, rail links, and shipping corridors that could eventually take in 72 countries and half the world's population.
According to Refinitiv, there are now 1,590 Belt and Road projects around the world, valued at a whopping $1.9 trillion.
It's a geo-political soft-power initiative, a form of loan-based diplomacy, and the clearest indicator yet of China's growing economic and political influence.
As a venture between China's leading real estate developer, Country Garden Group, and the Malaysian-government-backend Esplanade Danga 88 Sdn Bhd, Forest City is just one small part of the Belt and Road Initiative, but an important one…
It's not just a "suburb" of Singapore. The aim is to create something new and self-contained to draw folks from all over the region. As part of the Iskandar Malaysia zone, a special economic zone offering tax and regulatory incentives for investors, it's intended as a challenger to Singapore's economic dominance.
The scale of Forest City is enormous. But it begins to make sense when you scout the wider region.
Cities in Southeast Asia are horribly polluted, overcrowded, and expensive. The more time I spend in the region the more I understand the rationale for a new city like this.
While sitting in traffic in Bangkok I thought about this. Bangkok is a screaming example of a city that makes zero sense for real estate investors.
It's a flood-prone, sinking city that is ridiculously expensive. I visited a preconstruction site for a premium building in a not great neighborhood. Prices were $13,000 per square meter, or $1,208 per square foot. That's comfortably over a million dollars for a 1,000-square-foot condo. Condo sizes are small here. So you are more likely looking at $600,000 for 500 square feet.
All over Southeast Asia you'll find similarly congested cities where traffic clogs the roads and pollution fills the air. For the growing number of affluent internationalized Asians, a sleek condo in a new city surrounded by greenery and close to Singapore's Changi Airport sounds very attractive.
And compared to prices in Bangkok and Singapore, Forest City start looking very attractive. Prices here start at about $170,000 for a 46-square-meter condo (495 square feet). That's not cheap. But way cheaper than Bangkok, and for a similar unit in Singapore you could be paying closer to $800,000.
Forest City is also proving to be a big benefactor from social and political unrest in Hong Kong.
Since protests began in Hong Kong in June of last year, inquiries from the city's financial talent pool looking to relocate have reached record-highs. Rival economic hub Singapore is the natural option. But Forest City is also seeing buyers from Hong Kong pour in.
Predominantly, however, it's the Chinese who are buying here. They account for about two-thirds of Forest City units sold so far.
Many of China's growing upper-middle-class are looking to park wealth abroad. And for those who can't afford multi-million-dollar apartments in Vancouver or London, a condo in Forest City seems like a good option.
Perhaps the backers and investors believe Forest City will be another Shenzhen, once a market town opposite Hong Kong, now a city of 12 million people and one of the fastest-growing in the world.
It may well be, but there is uncertainty surrounding the project ever since the Malaysian Prime Minister attempted to put restrictions on foreign buyers. And for that reason, I'm not investing or recommending Forest City to RETA members.
There are also culture differences at play…
One difference that matters to us is that Chinese buyers see real estate primarily as a store of value, not as a way to generate profits.
Your average Joe in Beijing or Shanghai trusts neither the banks nor the ruling Communist Party. He's not buying a condo in Forest City for capital appreciation. He's okay with making almost no rental return. He just wants to turn his cash into a hard asset overseas.
As a result—despite powerful macro trends and other drivers—it's not a great region for the overseas real estate investor. We're dealing with a plentiful supply of cash buyers who don't buy for the same reasons as we do.
That's one reason that Southeast Asia is just not a place you should think about buying.
But there are exceptions…
As I take a deeper dive into the Southeast Asian real estate market, I'll reveal the only place I have ever made a recommendation in this region.
Get Your Free Real Estate Report Now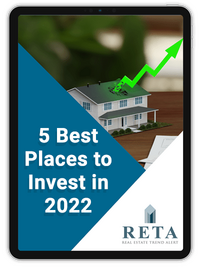 Sign up for our free daily Postcard e-letter and get a valuable free report on the The 5 Best Places to Buy Real Estate In 2022.
Related Articles
The 10 Best Places to Invest in Real Estate
Make €5,000 a Month Cruising Greek Islands