People of all ages stroll the streets and relax on wrought-iron benches in immaculately kept plazas and parks. The pedestrian-friendly streets are alive with activity, from sidewalk taco vendors to open-air produce markets. It helps that the mild climate means it's t-shirt weather just about year-round, although it cools off comfortably at night enough for a sweater. The vibrant Mexican culture is very much in evidence here, from strolling mariachis to folkloric arts and crafts and public dance performances.
About 1 ½ hours' drive to the west is Guanajuato, a city of just under 200,000 that may not get the same attention as San Miguel but offers many of the same benefits. You have the colonial architecture in the center of town, but also modern shopping plazas, top-notch medical care, and other conveniences on the outskirts.
There's an international airport about 45 minutes away. And, because tourism in Guanajuato tends be national and there are many fewer foreign residents, you get what many of the town's expats call a very authentic experience. In fact, if you're looking to improve your Spanish it's much easier here because there aren't many English speakers.
One of the highlights of the year is the Cervantino, a month-long celebration that brings artists, musicians, and other performers from around the world to several venues around town. There's also a palpable energy from all the students who study at local universities.
If you're visiting, one of the best places to get a pulse on what's going on and to meet up with local expats is to go Café Tal, run by a long-time American Guanajuato resident. The coffee—Mexican beans roasted fresh, of course—can't be beat either.
Fewer expats and less tourism also means lower costs, on everything from dinners out (there are options from downhome to high end) to prices for rentals and real estate for sale. Restored colonials are popular with the expat crowd because you're in the middle of the action, but there is also new construction available close to the historic district.
Unlike San Miguel, where real estate offices can be found on every corner, you'll need more boots on the ground to find a place in Guanajuato. Word of mouth, Facebook, and in-person networking are ways to find the best deals. There aren't many real estate agents.
In the Marfil neighborhood, which is on the outskirts of the historic centro, is a two-bedroom home for $45,000. Ten minutes from the town center is a new two-bedroom home built in colonial style for $152,000.
You might not have heard of Guanajuato before now. But I promise you, after your first visit, you'll never forget it.
Get Your Free Real Estate Report Now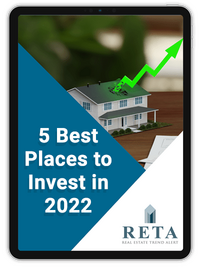 Sign up for our free daily Postcard e-letter and get a valuable free report on the The 5 Best Places to Buy Real Estate In 2022.
Related Articles
6 Real Estate Trends To Watch In 2019
Real Estate Opportunities In Tulúm, Mexico
A Life Of Gentle Adventure In Ek'Balam, Mexico
Upcoming Conference

Pura Vida! Fast Track Your Retirement Dreams in Costa Rica
See if Costa Rica is right for you at the International Living Fast Track Costa Rica Conference. Enjoy the views and meet the experts who will show you how you can live the good life on $1,200-$2,700 a month or even less.