Keith Paul and his wife Tina have no regrets about retiring to Ecuador. And they've felt that way ever since their move in January of 2016 from California to their new home city of Cuenca.
It's easy to understand why. Married for 32 years and having lived in Michigan, Florida, Texas and California, Keith retired from his stressful career in the healthcare information technology industry, and Tina sold her practice as a Doctor of Naturopathy.
After researching several different Latin American countries to retire to, they realized that Ecuador offered exactly what they needed. Top on their checklist was to live in a city where there were many interesting and varied activities to ensure they could be kept busy; where the climate was temperate and not extreme; where walking around was easy and owning a car was not necessary; where the cost of living was low; and where they felt safe and secure.
Cuenca won, hands down.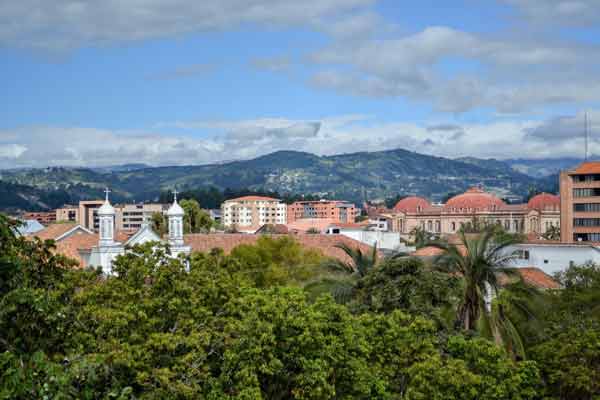 Opting to rent (which many expats do here), their three-bedroom, two-and-a-half bathroom, 1,400 square feet condo cost $700 a month.
What do they like best about living in Cuenca? Keith says, "The people here are great, both in the gringo community and with the local Ecuadorians." Tina adds, "We're friends with many local people, who've made us feel like we're part of their family. We could be busy every day of the week with our new friends."
They love eating out for lunch (almuerzo) every day, and spend only $5 to $6 between them. They try out a different restaurant each day, and enjoy the savory Ecuadorian meals often consisting of a creamy soup, a main served on top of steaming rice, and a natural fruit juice.
However, they have had to change one key aspect of their lifestyles. As long-term vegans, they sometimes find it difficult to avoid eating meat and dairy foods served during many social events. But they take this in their stride, knowing that it's just a part of adapting to a new country and culture.
Much of their time is spent in socializing and making new friends, where they enjoy playing bridge socially and in a local club. Keith has been busy taking art lessons, and has had many friends wanting to buy his watercolor paintings.
They also run a successful travel writing and photography website and blog which now has generated over two million visitors and subscribers. The success of their blog caught the attention of T.V. producers back home. Home and Garden Television Network (HGTV) came out to Cuenca to film Keith and Tina in an episode of the program "House Hunters International".
So what advice would they give to potential expats? "They should first come and visit for a week or two and scope it out," suggests Tina. Keith says, "And they should avoid doing the touristy things, instead concentrate on meeting other expats living here."
Get Your Free Your Overseas Dream Home Report Now

Sign up for the FREE Your Overseas Dream Home e-letter and get a valuable report (free for a limited time) on the The Global Real Estate Boom of 2021: 15 Places Where You Can Profit.
Related Articles