"I had a taxi driver tell me you can have breakfast on the coast, lunch in the highlands, and dinner in the Amazon," says Joy Bittner. "That's one of the unique things about Ecuador. There are snow-covered volcanoes and in just five hours you're in the rainforest or at the coast. There's so much variety."
Originally from Connecticut, Joy is among the increasing number of North Americans finding opportunity and adventure in the South American country. She's been living there for the past seven years, following stints in the Dominican Republic, Honduras, and Argentina.
At present, she works as director of artisan partnerships for Faire Collection, a social enterprise that helps local artists sell handcrafted goods in international markets. For Joy, working to promote fair trade is a personal and professional passion.
"We live in a mass-produced world where everything is made to be thrown out after a year or two," she says. "So much of the stuff produced in the footwear and garment industry is still made by hand. We're not encouraged to think about it, but it's important the people who make these things are treated fairly."
In addition to her work with Faire Collection, Joy has also started her own social enterprise: Sacha Handmade. "The business helps support the Quechua, an indigenous people who do traditional textile weaving like their ancestors. The textiles become shoes, handbags, and camera straps to sell to the U.S. market," she says.
She works primarily with two artisans based out of the town of Otavalo, about two hours from the capital, Quito. "I'm in Otavalo every week for two days at a time. While there, I review samples and production, and help Mercedes and Jose Luis come up with new designs. I also get to know the people and learn about their traditions. They welcome me into their homes and invite me to their birthday parties and christenings."
When not working to support local artisans, Joy finds much to enjoy in the modern, affordable climes of Quito. "I've been in the same apartment for seven years. My neighborhood could be described as hipster, with breweries and coffee shops. I've heard of apartments going for rents of around $400 to $500 a month. We have Uber and it's cheap. It's less than $3 for a short ride, maybe around $7 to go across the city. A cheap lunch is around $3.50, a nicer dinner with a glass of wine is around $20."
Joy says she spends around $30 a week on groceries, and $37 a month for internet. Her gas, electricity, and water cost just $25 per month. She also appreciates the surprisingly small-town feel of the capital city.
"Quito has around 2 million people, but it feels small enough that it's not overwhelming. It's also big enough that there's an art scene, concerts come through, and there's a wide range of restaurants."
Ecuador has great weather too. Located on the equator, the country is very temperate. "I don't own a winter coat," says Joy.
The social enterprise sector aside, Joy says there are abundant income opportunities in the South American nation. She's also quick to point out that a move abroad is not as scary as it used to be. "It doesn't have to be a terrifying decision," she says. "It's easier than it has ever been to stay in touch with people back home. It's easy to try it out for a few months."
Need a Way to Fund a New, Better Life?

Join our Savvy Retiree Daily e-letter today and you'll hear from us daily, telling you about ways you can gain the freedom to live where you want, travel when you like and create a life you love. We'll also send you a FREE Report Fund A New, Better Life With These 6 Portable Careers...
Related Articles
Five Reasons Why You Should Move To Ecuador
Save Money And Upgrade Your Life In Ecuador
50 Ways to Make Money in Retirement
---
You know more Spanish words than you think you do! And we guarantee you can be carrying on conversations...in Spanish...in just 20 Minutes. Special summit 'Speak Spanish in 20 Minutes' is now live!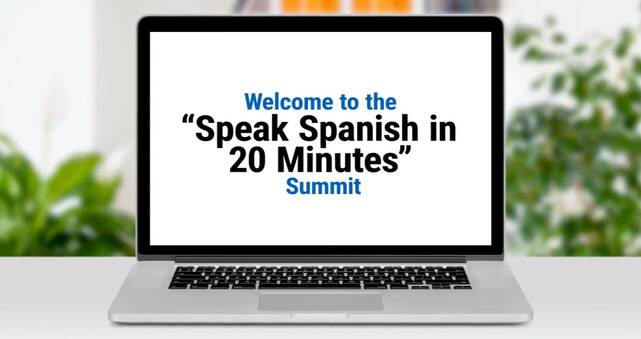 ---