I'm not a gambler. I like a sure thing. Especially when it comes to real estate investing.
However, there are tantalizing deals out there for folks willing to accept some risk.
One of the most intriguing of all are "vente en viager" deals found in France and Belgium.
The term "viager" owes its origin to the old French word viage, meaning "duration of life"—which will give you some clue as to how these deals work.
In short, it works like this: You get to buy a property from an elderly person for a significantly reduced price. In return, the seller gets to live in the house for the rest of their life, while they collect an annuity payment (usually monthly) from you.
Theoretically, the deal works for both parties. The seller secures a pension. While you pay a reduced price—often up to 40% below market value.
Once the seller passes away, the house is yours. And if they pass away within a few years of the purchase, you can do very well out of the deal.
However, there is a very obvious drawback to this system. If the seller lives well beyond their life expectancy, you might not get the house as soon as you anticipated. Worse, you could end up forking out a monthly payment for decades.
There have been some incredible cases of viager going desperately wrong for the buyer.
In 1965, Jeanne Calment, aged 90, sold her apartment in Arles to a man half her age. It was a viager deal, and the buyer agreed to pay her 2,500 francs (about $500 at the time) per month. It seemed like a good deal considering the age of the seller. However, Calment went on to become the world's oldest living person, dying 32 years later at the age of 122.
And the buyer never even got the chance to enjoy their purchase. He died two years before Calment.
Some buyers have even tried to accelerate the process, so to speak. In 2015, a man was charged with attempting to poison his 85-year-old viager tenant, by putting medication in her mineral water.
In fact, any death involving a viager is automatically investigated by the police, to clear up any suspicions.
This may all sound very morbid to foreign ears, but the system exists because it generally works. In fact, there's been a version of it in French law since 876 AD. And now, due to France's aging population it's becoming fairly popular once again.
Generally, the sellers in a vente en viager are between 70 and 90 years of age. Therefore, you can make a fair calculation as to their life expectancy—considering age, gender, social background, etc.
I suggest if you're interested in this kind of deal that you first calculate what the cost would be if the tenant lives well beyond their life expectancy. If the deal still looks acceptable, then it might be worth pursuing.
There are also variations of the viager system that might offer more appealing deals. For instance, you'll find some properties listed on the market as viagerlibre.
This means that the seller vacates the property immediately upon purchase and the house is yours to move into or to rent out. However, you'll still have to pay the down payment and the annuity payment. And because you get use of the property right away, the annuity payment is usually higher.
Some deals come with a limited-time annuity period. This removes much of the risk. For instance, you might only be required to pay the annuity for a maximum period of 10 years.
So, what kind of deals are on the market right now? I put my team to work to find out.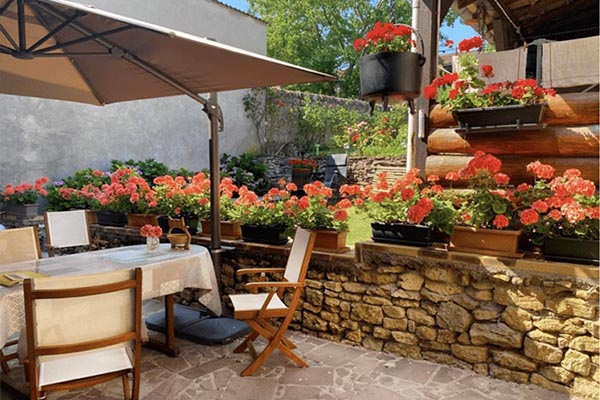 In the town of Lay Saint Christophe, in north eastern France, is this 1,560-square-foot, 6-room house with a small garden.
The house is in good condition and would make for a perfect vacation, or full-time, home. It's listed value is €250,000 ($303,000). However, the "bouquet" (which is what your initial payment is called) is €75,000 ($90,900) with monthly annuity payments of €500 ($606).
The current owners are in their late 70s and early 80s, so you should calculate for an extended annuity period. Still, to reach the valuation above, you'd be paying the monthly fee for 29 years.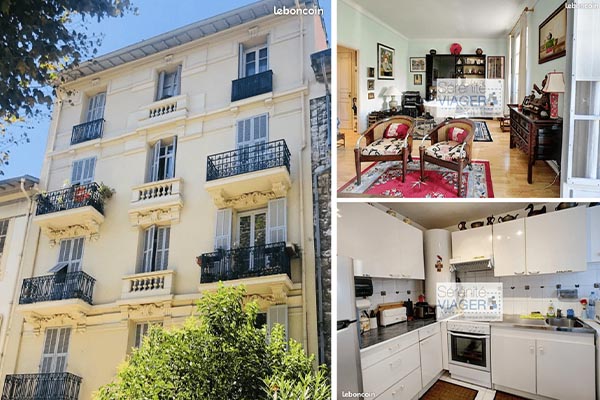 Viager truly comes into its own when you're looking for a property is what might otherwise be a French city that's out of your budget. For instance, if you fancy a place in the heart of Nice, in the South of France, you might expect to pay upward of €200,000.
However, with viager, this one-bed, one-bath apartment comes with an initial bouquet of just €76,000 ($92,160), with monthly payments of €695 ($840). High ceilings give it a bright and airy feel and the building itself (which has an elevator) was recently renovated and has a cellar and a private courtyard.
It's currently occupied by a couple in their 80s. While you might expect to be covering payment for a number of years, one of the other great advantages of viager is that you can spread out the cost, much like a mortgage.
Over in Belgium, there is a similar en viager system to the one the French use. The big difference here is that there is generally a cap on the amount of years you make monthly payments for.
So, you might make monthly payments to the seller for no more than 15 years. If, after that time, the seller is still alive, they would either move out or stay on and pay you rent.
Here's some examples:
This two-bed, two-bath, 1,980-square-foot house is in the village of Adinkerke, in western Belgium, close to the French border.
Originally built in 1902, it retains features like wood beam ceilings in the kitchen and has a quirky mezzanine level above the living room. There's also a garden and a garage.
The bouquet is €60,000 ($72,700) with a monthly payment of €895 ($1,085) for no more than 15 years (after that time, the seller will leave the house).
If you pay the full term of monthly payments, you'll have paid €221,100 ($267,850) for this property. The stated value is €350,000 ($424,200).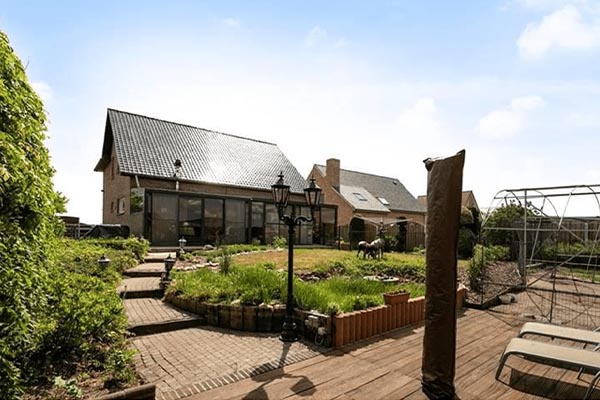 This 2,500-square-foot, four-bed, one-bath home is in the town of Maldegem in the Belgian province of East Flanders.
Its looks to be in good condition and has a kitchen, living room with a wood burning stove, a dining room, an enclosed glass sun room at the rear of the house, and a large basement.
The stated value is €400,000 ($484,800). The bouquet on this house is €95,000 ($115,100) with monthly payments of €828 ($1,000), and again there is a cap of 15 years on this.
Your total pay-out after 15 years would be €244,040 ($295,600). And as the current owner is a 65-year-old man, you can probably expect to go the full term.
Wishing you good real estate investing.
Get Your Free Real Estate Report Now
Sign up for our free daily Postcard e-letter and get a valuable free report on the The 5 Best Places to Buy Real Estate In 2023.
Related Articles
Property Bargains From $80,000 in These Three South of France Gems
5 Best Cities and Towns to Live and Retire in France
France's Beckoning Town of Béziers
Upcoming Conferences
The Only 2023 Fast Track Costa Rica Conference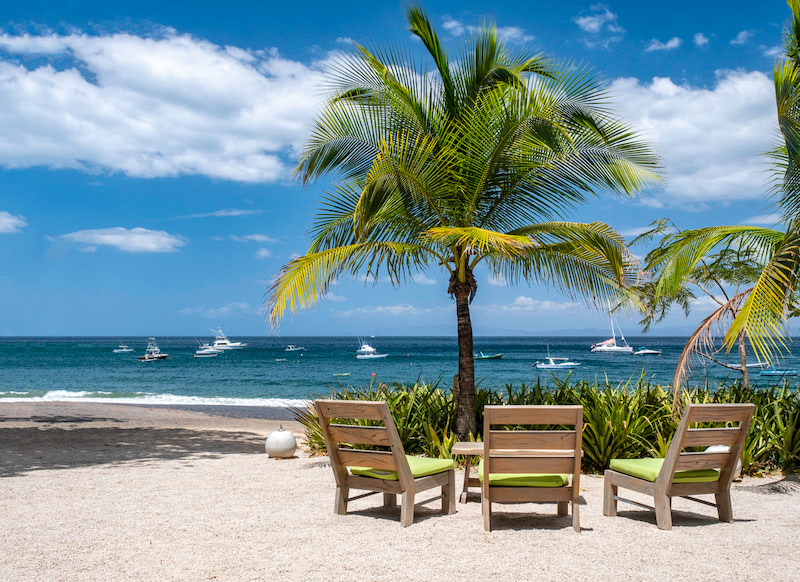 If your dream retirement involves stunning beaches… lush green mountains… a perfect year-round climate… first-rate healthcare… incredible value for money (a couple can live well on $2,109 a month—including rent!)...
Join our Costa Rica experts and expats in June and discover true Pura Vida.
REGISTER NOW, SEATS LIMITED: EARLY BIRD DISCOUNT HERE
---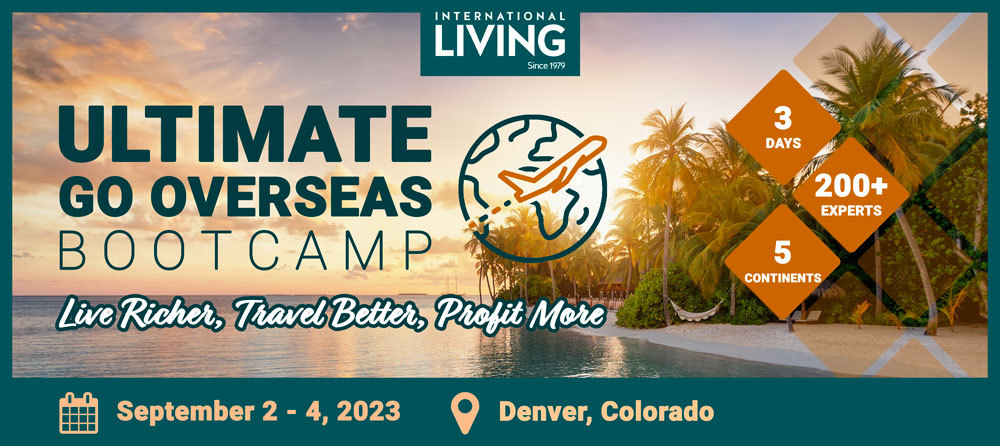 Most Popular Products