Eight months on from the start of this crisis and we've already had an amazing run.
We've found bank foreclosures with discounts amounting to 50% off…
Motivated sellers offering luxury homes for as much as $500,000 below the original list price…
Currency plays that allow us to save 10%…20%…30% on best-in-class real estate.
And we've tapped into a little-known bailout program that collectively saved RETA members millions…
Now, as 2021 looms, we have a flood more crisis deals on the horizon.
Back in March, I had figured on big price drops on premium real estate and that we would find ourselves spoiled for choice on bargain bolthole properties. But it looks like the deals are going to be even better than I first thought…
The thing is, it's only when the tide goes out that you learn who's been swimming naked. And more than a few countries have been caught with their pants down.
When the pandemic passes, Europe will be left with economic catastrophe. The pandemic has hit Spain and Italy particularly hard, which make them ideal hunting ground for bargain real estate.
I plan to be there with my team come spring. We'll fan out across Europe before travel cranks back up and bring you the best bargains and opportunities.
With Britain's departure from the EU looming, there will be also be motivated sellers and deals among the vineyards of France and the olive groves of Greece as expats pack up and return home.
But the real juice is in the Real Estate Trend Alert deals coming down the line in the coming months…
I have some outrageously good deals lined up…
Deals I negotiate exclusively on behalf of RETA members on real estate where I expect we can double our money within five years.
For instance, this December I plan to bring members a killer deal in the historic gem of San Miguel de Allende.
San Miguel is one of Mexico's most beautiful towns. It's a major center for the arts, the weather is close to perfect year-round, and this colonial gem is attracting well-heeled folks from around the world…which means that with the right play we can seriously profit.
I'm set to bring RETA members the chance to buy two-bedroom condos from what looks like a discounted price of $167,800. I'm still negotiating the details but our RETA-only price won't be far off that…certainly much less than retail.
I figure these condos will be worth at least $250,000 five years after delivery. That's a serious gain, made all the bigger by getting in at a RETA-only discount.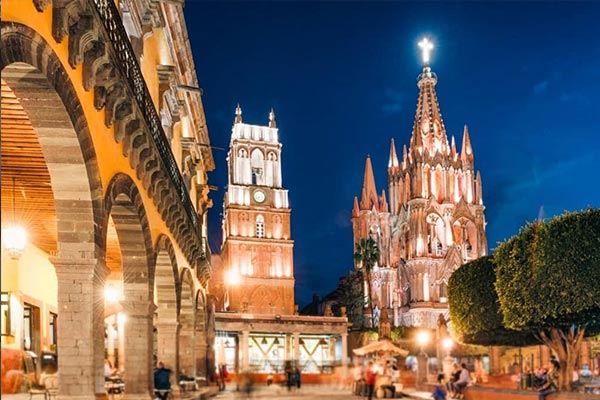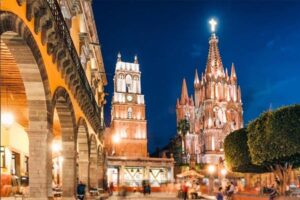 Come January. I'm planning on bringing RETA members the chance to own a villa surrounded by lush natural beauty and tap into a surging demand from well-heeled vacationers in a stunning location.
It's an opportunity close to the small up-and-coming town of Ojochal, sandwiched between stunning national parks close to the Pacific beaches of Costa Rica's most beautiful region.
To give you a number: I expect by owning in this one-of-a-kind community you'll command a gross annual yield of more than 13%…and lock in significant capital appreciation.
Here in Cabo San Lucas, where I'm currently stationed, I'm also expecting to soon have a new deal on the table.
I'm only waiting on one final piece of paper and RETA members will be the first to hear. We'll be paying about $40,000 less than the local Cabo market—who are also waiting.
Our condos will be perched on a hill just outside Cabo with stunning views of the flat Azure waters of the Sea of Cortez.
Cabo San Lucas itself is only seven minutes away…and the pristine Cabo beach only three or four. The two-bed, two-bath condos will have big terraces that make the most of these views.
They'll come with an entry price of $198,000. I figure they'll be worth $300,000 just three years after delivery.
I could go on…
But to tell you the truth, there's more RETA deals coming down the pipeline than I can fit in a single e-letter. If you're a RETA member, I suggest you catch up on the latest issue, right here, where I lay out everything that's ahead.
2021 is set to be a banner year for RETA members…
The global crisis caused by COVID-19 has some way to go. And fortunes are made during uncertain times like this.
Get Your Free Real Estate Report Now
Sign up for our free daily Postcard e-letter and get a valuable free report on the The 5 Best Places to Buy Real Estate In 2023.
Related Articles
The 10 Best Places to Invest in Real Estate
Making Money in a Crisis Shouldn't be Nerve-Wracking