Recently, I told RETA members about a chance to lock down ocean-view lots ahead of a Path of Progress starting from just $579 per month.
Our opportunity is on Uruguay's Atlantic coast, in a place some folks call the "Hamptons of South America." Think cream-colored beaches, lagoons, nature reserves…
If you're a RETA member, you can get all the details of the deal in this month's issue, right here.
But there's a second opportunity in Uruguay that I've been watching closely…
A down-and-dirty real estate play that could offer handsome rewards to the right kind of investor.
I'm talking about farmland…
Historically, land has been a solid hedge against inflation and economic turbulence. Food demand is growing across the globe. And with an increasing population, that demand is set to push even harder in the coming years.
The case for farmland is straightforward. It's an absolute necessity if the fast-growing global food demand is to be met, and, as the saying goes, "they're not making any more of it."
Uruguay offers a bargain way to make a farmland play. It's among the most fertile countries in the world and there are no limitations on what you—as a foreign investor—can buy.
All over Uruguay, including locations close to beaches, you can buy farmland for $1,000 to $2,000 an acre, which is much lower than what can be found in neighboring Argentina, Chile, and Brazil, and a fraction of the price in the U.S.
At that price, you can expect to bring in 8% yields by working the land, as well as capital appreciation in key spots with tourism and real estate development potential down the line.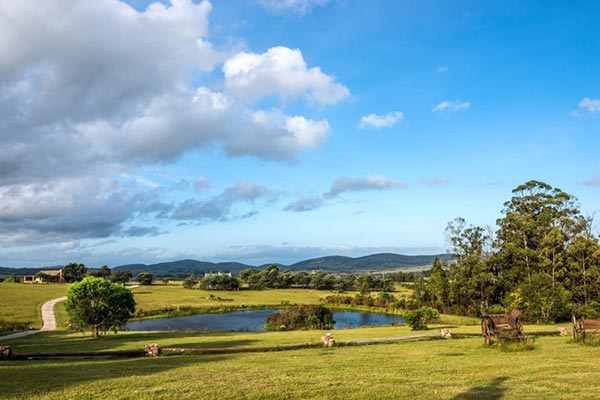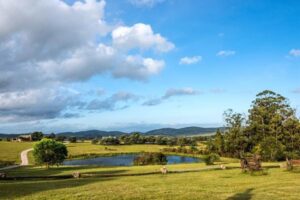 This sounds like a big commitment, but it doesn't need to be. Sure, you can get your hands dirty and run the farm yourself…
You could have a small ranch that brings in enough to live on or a simple hobby farm…or a major money-making operation…
But at its heart, this is turnkey, passive investment that doesn't require you to have any farming experience at all.
You can lease out the land for a cash rental paid up front, or you can hire a local farm management company that reports on operations directly to you. They'll give you a business plan. Once you agree on that with them, they will implement it on your behalf.
Uruguay offers other benefits to the agri-industry. Water is plentiful because of a massive aquifer. The transportation network in the country is good, and access to world markets is well-established. There are even agronomists ready to advise you. Things are "set up" here, so to speak. And that means even someone with no farming experience can invest and do well, especially if they lease the land to a farmer or have a management company run it.
RETA members can get the full low-down on this opportunity, plus tips on how to find farmland in Uruguay, in their April issue of RETA.
Your Daily Dream Home
Polichnitos, Lesbos, Greece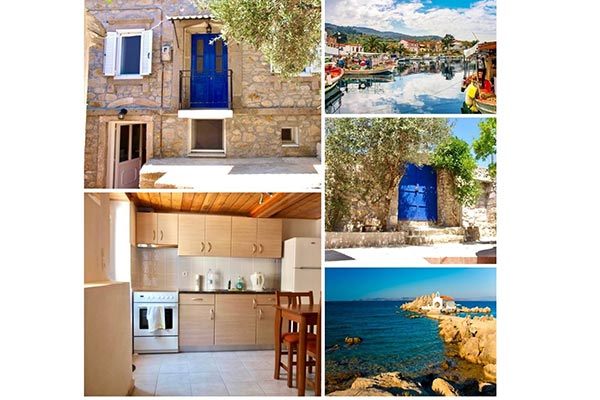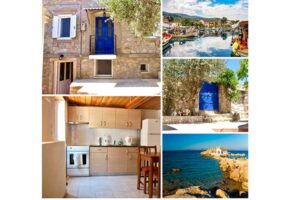 Located on the outskirts of the town of Polichnitos, on the island of Lesbos, is this recently renovated, two-bed, one-bath, traditional stone cottage. There's also an open-plan kitchen/dining room with a modern fitted kitchen and a dining table, as well as a spiral staircase that leads to the bedrooms upstairs. Also included is a garden annex, separate from the main house, which could be used as a lounge or another bedroom. There's an outside courtyard planted with olive trees, pomegranate, and bitter orange trees. It comes fully furnished. The beach is less than two miles away. ⁠⠀
Remember, we don't make money from any listing shared here in the Your Daily Dream Home section. We have no dog in the fight. We're just sharing cool properties we've found.
I haven't visited this property or done due diligence on it. If you're interested in the listing, you should hire an attorney and do your own due diligence.
Get Your Free Real Estate Report Now
Sign up for our free daily Postcard e-letter and get a valuable free report on the The 5 Best Places to Buy Real Estate In 2023.
Related Articles
Hidden Gems and Rare Deals in San Miguel