If you were one of the Real Estate Trend Alert members who got in on our Santamar opportunity yesterday, congratulations!
Allow me be to the first to welcome you to the neighborhood. As you know, along with the first wave of buyers, I bought last October. It was an opportunity I just couldn't pass up. And we're already on track for big gains.
Following the developers retail launch in February, prices on condos we could lock down from $174,800, soared. I saw one penthouse condo showing an increase of $125,200 on RETA-only pricing.
If you're a member, you can still get my full report and inquire about availability right here. I'd also encourage you to consider our incredible RETA deal in Edena, where we can lock down two-bedroom homes in a pristine natural setting just minutes from Tulum town for a members-only price of $149,000. You can read my report on Edena here.
Now, let's take a breath for a moment…
Reading your recent feedback, I noted that some of you are struggling with this crisis. That's a natural reaction. It's a very stressful time. Trying to determine your next move in a rapidly shifting environment is not for the fainthearted. You might feel you have limited options…or fear that your first step will be the wrong one.
If that sounds familiar, pull up a chair and let's have a word. What I want to tell you today is that no matter your situation, you still have the opportunity to use this moment to chart a new course. One that leads to a more prosperous future and a better retirement.
Last Sunday I dipped into my mental archives and wrote a guest essay for International Living's Daily Postcards. In it, I shared my memories from the immediate aftermath of the 2008 financial crisis. It was one of the bleakest moments in my life. But it was also one of the most revelatory. And I think it bears repeating here:
At the height of the financial crisis in 2008, the world had turned upside down. I was paralyzed with fear. I felt the sense of security I had taken for granted slipping away. Anxiety and sleepless nights left me exhausted. It was an experience I never wanted to live through again.
But because of the steps I took at the time, I never had to…
My first move was steadying the ship. I wanted to prepare myself for the worst-case scenario. Find myself a place I could go and live if everything went sideways. If bank runs became commonplace. If the ATMs stopped working.
I found the perfect bolthole in Cotacachi, Ecuador. It was a penthouse condo on the edge of town with stunning views of the volcano. The sun was always warm and the air fresh. There was space for a big open fire if the nights ever turned chilly. The best part was it came with a price tag of $40,000 for over 1,000 square feet—just about one year's rent on the condo I was renting in Toronto at the time.
In Cotacachi, if I chose, I could live comfortably on a few hundred dollars a month. This immediately gave me a new sense of freedom. The situation looked bleak for our financial system, but if the worst came to the worst, I could ride almost anything out up there. I felt secure. Protected.
That security then gave me the luxury to plan a wealth-building strategy. I didn't have much cash at the time, and limited ways of getting any—banks were effectively shut and selling real estate was a non-runner. But what I did have was a guiding principle that even if things looked bleak at home, there is always opportunity somewhere.
Today, there are a lot of folks now in the position I was in back in 2008. Fearful. Worried about the future. Unsure what the next move should be.
But I also see a lot of the same opportunities now as I did back then. For the past few weeks, you've been reading about money-making opportunities that have come about as a direct result of this crisis. Opportunities in Tulum, Panama, Medellin, Uruguay, and Nicaragua. These are all deals that could see you double your money within just a few years.
There are also many crisis opportunities that don't necessarily add up as an investment, but, like my bolthole in Cotacachi, offer incalculable lifestyle benefits if your plan is to find a destination where you can live a full and rich life. Amazing homes with small price tags, where the weather is warm and the living is easy.
Italy, for instance, has been giving away free homes for years as a way to revitalize old towns and villages suffering from dwindling populations. However, my recommendation is to spend between $50,000 and $100,000 and get something truly special.
For instance, I found this beautiful farmhouse in the countryside of Umbria for just €90,000 ($97,299). Located on three acres of land planted with vines and olive trees, the house is surrounded by nature, with spectacular views of the surrounding valleys and mountains, yet still within 90 minutes of Rome and Florence. Siena and Perugia are much closer. And, you are only three minutes from the train station. The perfect way to explore everything Umbria and Tuscany have to offer.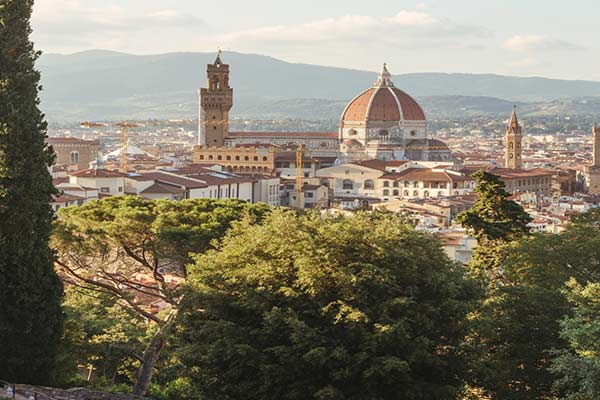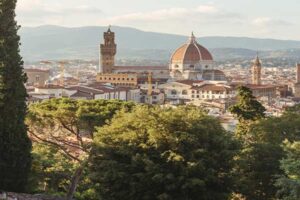 This renovated turnkey apartment in a traditional Tuscan village can be yours for just €90,000 ($97,299). Located in Chianni, a medieval town with narrow streets and charming stone houses, it's an ideal spot for taking a morning espresso on the balcony and watching life go by. In the afternoon, you can visit nearby Etruscan ruins and the famous city of Pisa is less than five miles away.
On a smaller budget again, this Tuscan countryside apartment is going for €65,000 ($70,265). It's move-in ready, comes with a cellar and a large terrace with panoramic views of the surrounding farmland. You're only a 30-minute drive from Mediterranean beaches and the beautiful Monte Argentario peninsula, where you have sea, mountains, and a spectacular lagoon all in one spot.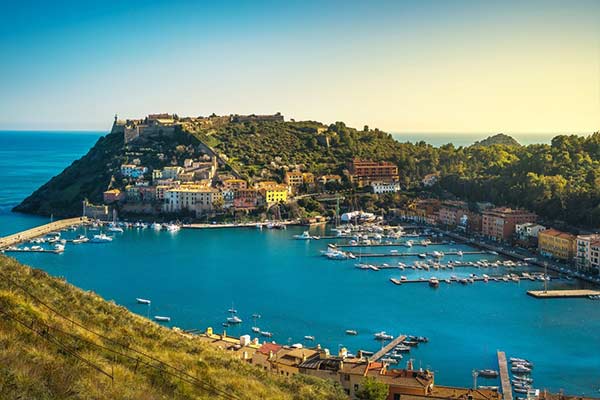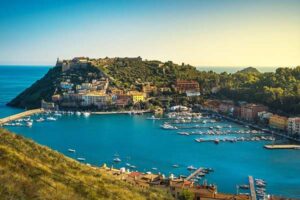 On most of these properties, I suspect you can negotiate the sellers down. Right now, the real estate market has ground to a halt. Motivated sellers, in need of some liquidity, will be willing to strike a deal.
Like I say, these are pure lifestyle buys. They don't offer the huge next-level yields and rapid "double your money" appreciation that define true RETA deals. But they are seriously cool properties.
I see these types of bargain properties as an important part of Project Prosper…another leg of the stool…and another way to benefit from this crisis moment and create the retirement of your dreams.
In the weeks and months ahead I'll be bringing RETA members even more. Properties with price tags of $90,000…$60,000…$40,000…and even less. In some places, we can own for as little as $200 a month with financing.
Now is your chance to own a home in a stunning part of the world, where the cost of living is less, the weather is good, the views are great, and the living is easy.
Connect with Ronan on Instagram  or Facebook 
Get Your Free Real Estate Report Now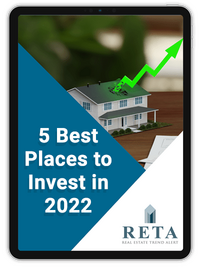 Sign up for our free daily Postcard e-letter and get a valuable free report on the The 5 Best Places to Buy Real Estate In 2022.
Related Articles
The 10 Best Places to Invest in Real Estate
This Akumal Deal Locks in Serious Profit…From Day One
A Caribbean Paradise for Nature Lovers