When my wife and I operated a Thai restaurant near San Francisco, we decorated it by putting Thai artwork on the walls. It was beautiful, and added to the ambiance of the restaurant.
Then we had an idea. We started putting a few discreet signs up that the artwork was for sale—and people started snapping it up. Our extra business became very profitable.
We already traveled to Thailand whenever we could, sometimes two or three times a year. The laid-back lifestyle…the fun…friendly people…the culture—we love the place. But now, we had an extra incentive.
So, every few months, we would arrive and simply fill our suitcases and return with more artwork for our restaurant wall. Before long, this little side business was bringing in an extra $1,000 or so a month in sales, with costs typically around 20% of the sale. Suddenly, it was covering the cost of our trips.
The project also made our restaurant look good and our customers loved to see them. But the import-export opportunities presented by the low costs in countries like Thailand don't stop there.
Anyone can get started in import-export on a very small scale with just a fist full of dollars and still make strong profits. You can keep it small scale and use it to cover the cost of your vacations, or you can plow some of your profits back into the enterprise—and grow your new business from the top of a kitchen table to a warehouse with lots of merchandise coming in and moving out.
And of course, the enterprise can be enormous fun. You get to travel to interesting places and treasure hunt in exotic markets. And you control how much time you put into it. It can be a side business from your regular job, or with enough energy, it can be made into a nice family income.
Places like Thailand are abundant with hand-crafted artwork and unusual things that are scarce in the West. Low labor and material costs mean products made in Thailand are priced to allow someone to make money in the West. And Thai products are usually of good quality, too. We're not talking cheap trinkets from the Third World.
And don't forget—you already have access to the world's most powerful marketing tool…the Internet. You can use it to bring your finds to the American market, and beyond.
Other travelers and expats have gone at this business in a much stronger way than we do, and they make a healthy income for themselves. One expat in Bangkok that I ran across is making a big income with exporting packaged dried mango, which is sold through a food broker to markets all over the U.S. He originally came to Thailand because he loved the lifestyle and the opportunity jumped up and bit him. He had to work at getting started, but within three months he was operational and has been making a good growing income ever since.
One of the keys for success is finding the best markets to go to in Thailand to find the right product at the right price. But treasure hunting is fun and prices are negotiable—so it's all part of the adventure.
Need a Way to Fund a New, Better Life?

Join our Savvy Retiree Daily e-letter today and you'll hear from us daily, telling you about ways you can gain the freedom to live where you want, travel when you like and create a life you love. We'll also send you a FREE Report Fund A New, Better Life With These 6 Portable Careers...
Related Articles
---
You know more Spanish words than you think you do! And we guarantee you can be carrying on conversations...in Spanish...in just 20 Minutes. Reserve your spot now for our FREE webinar.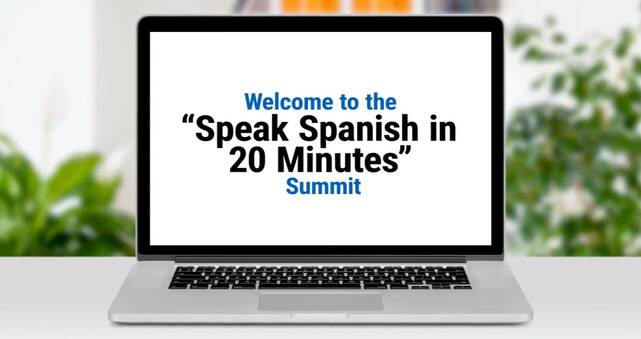 ---