For years, I dreamed of moving abroad to live more simply, with less stress and a less expensive lifestyle. Somewhere I could enjoy my retirement (although not quite yet) and not worry about crunching numbers. My journey to Costa Rica started in 2011, on a scuba-diving trip to Guanacaste, north of San José.
I knew instantly that this is where I wanted to live. That was my very first time to Costa Rica and I fell in love with the country, the culture, the people, and the food. As soon as I landed in San José, my heart felt happy.
Some of my dive buddies ended up staying two weeks longer. They attended an International Living conference and took a tour to the Southern Zone. Later that year, they announced that they had purchased property and were building their dream house there.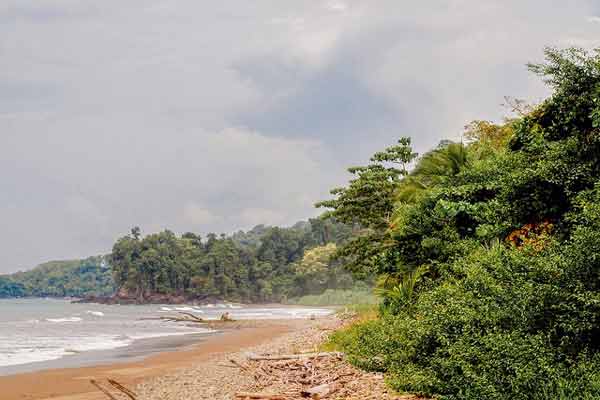 Costa Rica's Southern Zone is lush and unspoiled.
That was the beginning of the end for me. I began saving money, so that I could make trips to visit my friends and housesit.
In March 2015, I returned to Costa Rica for a month to look at property. After some searching, I found a place near my friends in Puntarenas province, with two condo buildings, a huge pool, and a nine-hole golf course. I purchased mine the day I saw it.
It was the best decision that I've ever made. I have the best of all worlds. I'm close to the road, yet I'm in the jungle, with an ocean view, mountains, and in a gated community. Being single, my biggest concern was for my safety. That has never been an issue. I'm comfortable going anywhere in Costa Rica by myself.
My budget is approximately $1,300 a month, and I stick to that pretty closely. My place is isolated, yet close enough to get out and about without issues. I have got to know more people in the last two years in Costa Rica than I have anywhere I have ever lived.
I moved to Costa Rica full-time in June 2016. I bought a 4×4 truck, started a community garden where I grow my own vegetables, and I'm currently working on getting a residence visa. I became the property manager of the community where I live, and I also manage several properties in nearby neighborhoods.
I'm not yet retired, but I decided to make the move anyway. So I downsized, purged, and only kept what I absolutely needed. My work is based on the internet, so I can live anywhere.
Costa Rica is home for me, because this is where my heart is. And my heart is always happy here in Costa Rica. Pura Vida!

Related Articles
My Real Estate Journey: Creating Our Perfect Paradise in Costa Rica
How to Buy Property in Costa Rica
A New Start in Costa Rica Reaps Infinite Lifestyle Rewards