The Cayo District, in the foothills of Belize's Maya Mountains, is a region of meandering rivers that flow seaward through dense jungles. Majestic ceiba trees, sacred to the Maya, stand tall and proud on the hilltops of the fertile Mennonite farmland. Howler monkeys, toucans, and flocks of raucous parrots flit from limb to limb in the jungle canopy, teasing us from tree-top perches…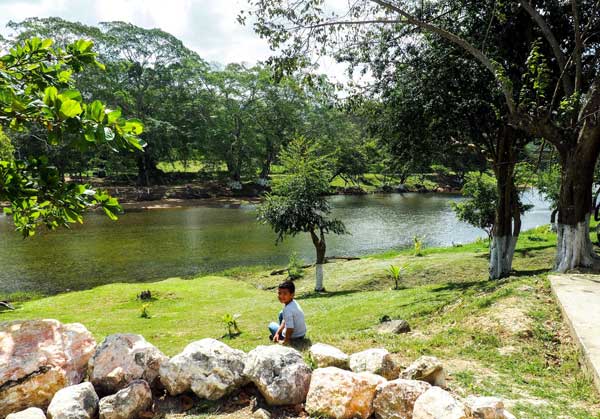 The Cayo is a living, breathing entity. It's where you can easily get up close and personal with nature. Just sit still for a while on a verandayou'll be amazed by the beauty and grandeur of nature that surrounds you.
Most expats who come to check out Belize head directly to the cayes or the coast. But in the Cayo the cost of livingand of real estateis half of what you'll most likely spend in the cayes, or Placencia.
Having recently returned from the Cayo I was impressed by the changes that have taken place in the last few years. This is a region in transition. The district is evolving. It appears that a Path of Progress trend is starting to unfold. Since my last visit many infrastructure improvements have been put in place. And there are more options for things to do. The Cayo is growing up. It's become appealing to a broader mix of expats.
But right now the Cayo is still a buyer's market. For less than $200,000 you can purchase a two- or three-bedroom home with a yard, fruit trees, and a vegetable garden. Sellers still drop their price when a home doesn't sell quickly…
In the Cayo you have several different lifestyle options. You can live in the heart of an active, lively town, such as San Ignacio Town or Santa Elena. Or you can move out of town, close to a charming village, but not that far from town. Several of the expats I met who chose this route built or bought homes on or near a river, or perched on a hilltop, with a panoramic view. They prefer living close to nature, away from the noise and congestion of town. Some expats are now living totally off-grid, far from civilization. Just take your pick…
So, let's tour a few of the Cayo properties I viewed, starting with a home in Santa Elena Town. It sits above the Macal River, with a distant view of the river and San Ignacio Town. This 800-square-foot, three-bedroom, two-bathroom home has a pool, a large yard, and a garage. The price is right, at $129,000. It's an older home, so it could use some upgrades. But it's only a 15-minute walk to town, for those seeking convenience.
On my way to Bullet Tree Falls, I stopped to check out a community referred to as "Perdomoville." The developer recently built a series of new one- and two-bedroom, two-bathroom homes that range from 900 to 1,200 square feet. Each has a nicely landscaped yard. Prices range from $130,000 to $160,000, unfurnished. The homes are built to U.S. standards with granite countertops, fine wood cabinetry, and floors. The view is open and attractive. The neighborhood, peaceful. It takes about 10 minutes to drive to San Ignacio Town and is close to the Loma Linda Regional Hospital.
Further down Bullet Tree Road I turned onto Guana Belly Road. On this street, lots are selling for $16,000 per acre. A three-bedroom, two bathroom home sold here for $99,000 within the last year. Its original listing price was over $200,000.
Within San Ignacio there's a 2,570-square-foot, three-bedroom, two-bathroom, single story home available for $169,000. It's a newer home with a large, open-plan kitchen, living and dining areas. The cabinets are mahogany and there are new appliances. But no furniture is included.
The property that grabbed my attention is near the village of Cristo Rey, about a 20-minute drive from Santa Elena. The two-bedroom, two-bathroom home and property is listed for $182,000. It sits on a gorgeous, well-manicured 1.6-acre lot that's loaded with productive fruit trees. The house has a simple wooden design, with room for expansion. It has spacious decks that take advantage of the surrounding jungle views. The current owners have been renting this home and property for $750 month, long-term.
Get Your Free Your Overseas Dream Home Report Now

Sign up for the FREE Your Overseas Dream Home e-letter and get a valuable report (free for a limited time) on the The Global Real Estate Boom of 2021: 15 Places Where You Can Profit.
Related Articles
Can I still collect my U.S. Social Security income if I reside in Belize?
Is Belize a safe place for an expat to live?
Where to Find the Best Beaches in Belize