"You ain't seen nothing yet!"
That was my exclamation back in March when I first wrote about the impact of the COVID crisis.
I was talking about the "free house" trend that's been gaining traction in Italy and Spain over the past number of years.
You're probably familiar with the offer by now…
To summarize: Italy and Spain have adapted a strategy of offering houses for free (€1 to be more exact) in an effort to re-energize depopulated hill towns. These are often historic, beautiful towns in stunning places, but there's no work for the young. And many of the homes now sit empty.
As predicted, since COVID-19 we've started seeing a new surge of offers…
In the last month or so, we've seen €1 homes popping up in Salemi in Sicily and even an offer from the town of Santo Stefano di Sessanio in Abruzzo to pay new residents a monthly fee for three years, up to a maximum of €8,000 ($9,500) per year.
The latest free homes offer comes from the town of Castropignano, in the southern region of Molise, about 90 miles southeast of Rome.
Once a flourishing feudal center buzzing with artisans, merchants, and travelers, today Castropignano is a community home to just 923 inhabitants and a 14th-century castle.
To revive the town, the mayor is now tapping into the free homes trend. But he's giving it a twist. Rather than auctioning off the buildings, he wants to match interested parties with the right house for them, and has welcomed anyone to email him directly with plans for what they intend to do with the property.
Feel free to drop him a line: [email protected].
However, before you do. Let me give you a reason not to. In fact, in a moment I'll give you three… First, let me explain a little about how these deals work.
With any of these free home deals, you're not simply handed the deeds and a key. You typically need to make a commitment to renovate within a set period of time—usually within three or five years. In some cases, you can incur a penalty or fine if you don't.
The renovation expenditure can be as little as €5,000. However, based on the condition of these buildings, you really need to spend at least €20,000 to bring them up to scratch.
By all means, this is still a good deal if you're looking for a cheap Italian bolthole.
But you can do better…
Back in 2014 I visited the first ever €1 Italian home giveaway in the historic Sicilian hilltown of Gangi. I was skeptical when I first heard about the plan, and I expected the hilltown to be abandoned and the homes dilapidated.
But seeing it for myself I was utterly charmed. Most of the homes were in better structural shape than I anticipated. And the hilltown itself was far from dead. On my first night, I joined local residents for a street party. It was vibrant and buzzing.
However, my biggest discovery was what I found when I looked at the wider market. I realized that for the same cost of a big renovation project, I could get a bigger, nicer home that was move-in ready.
For a little more still, I found homes that were next level. I'm talking former merchant class homes, with dramatic views, big windows, beautiful ceiling fixtures, the works—all still under €100,000.
That's where I discovered the biggest value and the most bang for your buck. And that's what I want to show you here today.
Don't get me wrong, €1 homes are legit, but your dollars stretch further if you buy an existing resale on the open market.
And like I say, "You ain't seen nothing yet!"
In the coming months, my team and I plan to fan out across Europe before the crowds return and bring you the best bargains and opportunities.
I'll be keeping Real Estate Trend Alert members updated with what we find.
Rotecastello, Umbria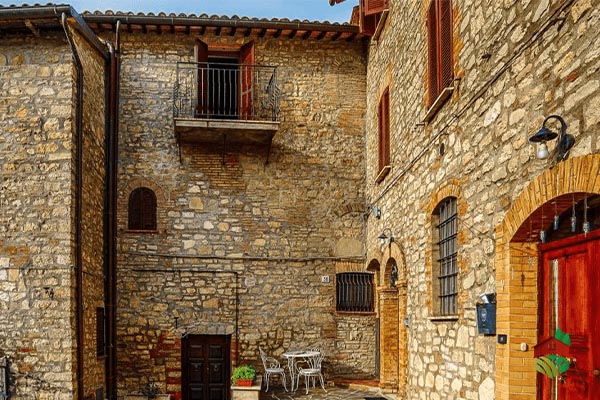 The medieval borgo (village) of Rotecastello is about as close to the geographic center of Italy as you can get, making this home an ideal place to own a rural bolthole from where you can explore the surrounding country.
In the heart of Umbria, it's about 40 minutes from Perugia—one of Italy's most underrated destinations. A few miles away you'll find the town of San Venanzo, where there are bars, restaurants, a small supermarket, and other amenities.
However, Rotecastello isn't without its own draws. The semi-detached home above, selling for €75,000, sits over the main piazza where you'll find La Locanda del Borgo, a family-owned restaurant where you can dine on local food and wines and even get some live music.
Sant'Anatolia di Narco, Umbria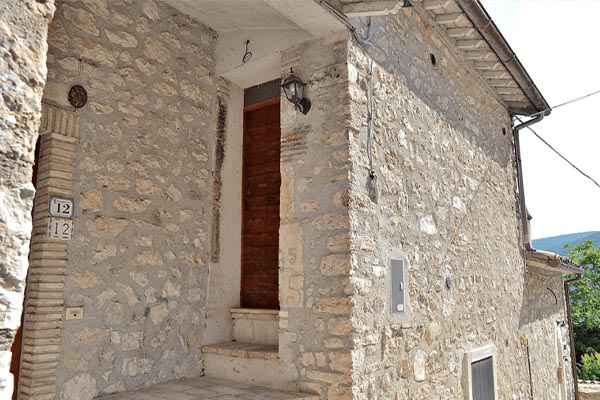 Staying within Umbria, just about an hour's drive from Rotecastello, you'll find the medieval town of Sant'Anatolia di Narco, where you can own a small one-bedroom home for just €19,000.
Like most medieval towns in Italy, Sant'Anatolia di Narco's history is a labyrinth of intrigue, and there's plenty to enjoy just strolling the streets. The town has maintained some of its ancient fortifications, along with a 12th-century castle, and a restored 14th-century church. While Perugia is just under an hour away.
Penne, Abruzzo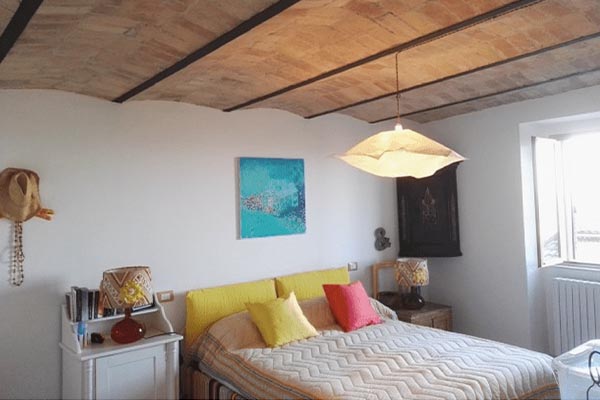 No, this is not the home of penne pasta. But the town of Penne is impressive in its own right.
In 2012, Penne was titled one of the Borghi più belli d'Italia (the most beautiful towns of Italy).
Sitting in the hills between the Apennine Mountains and the Adriatic Sea, it's one of the oldest towns in the Abruzzo region, with a rich history dating back to 300 BC.
Another title Penne holds is "Città del Mattone" (the "Town of Bricks"). Its ancient buildings and brick churches are a popular tourist draw. And in the listing above you can see this tradition continued in the exposed-brick vaulted ceilings.
The restored three-bedroom town house comes move-in ready. It covers 1,614 square feet across three stories and a terrace. And it's on the market for just €70,000.
It's within a short walking distance of Penne Cathedral, as well as shops, bars, and restaurants. Abruzzo International Airport is just about 40 minutes' drive.
Get Your Free Real Estate Report Now
Sign up for our free daily Postcard e-letter and get a valuable free report on the The 5 Best Places to Buy Real Estate In 2023.
Related Articles
Dream Homes in Italy from $76,617
€1 for a Home in Italy? I Know a Better Deal…
Where to Take Advantage of Italy's New Tax Breaks
Upcoming Conferences
The Only 2023 Fast Track Costa Rica Conference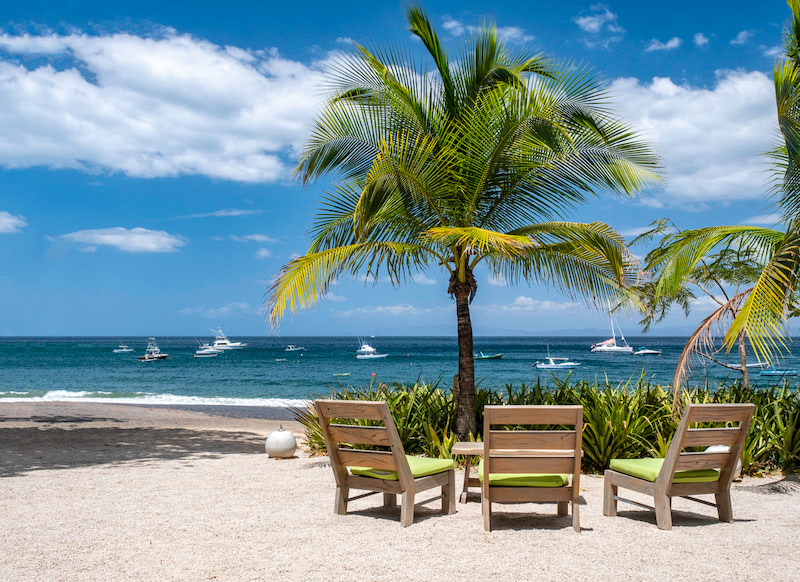 If your dream retirement involves stunning beaches… lush green mountains… a perfect year-round climate… first-rate healthcare… incredible value for money (a couple can live well on $2,109 a month—including rent!)...
Join our Costa Rica experts and expats in June and discover true Pura Vida.
REGISTER NOW, SEATS LIMITED: EARLY BIRD DISCOUNT HERE
---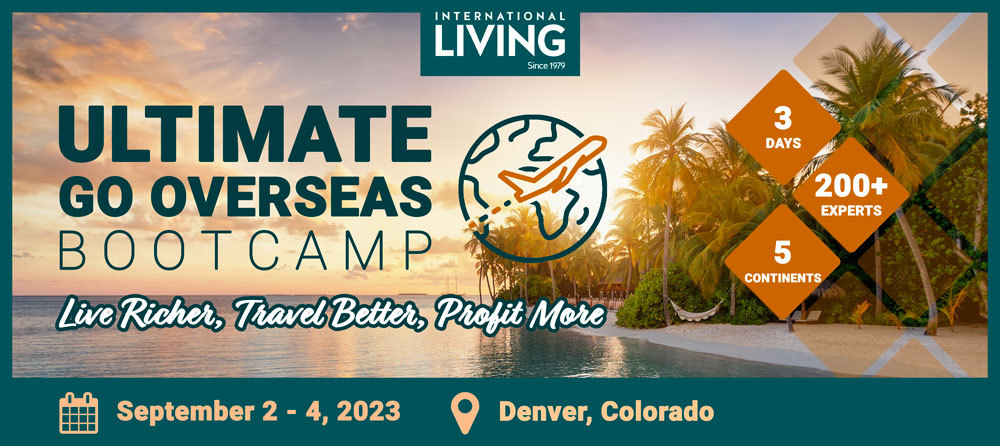 Most Popular Products