Nicola and Ian Dewhirst don't need to leave home to "get away from it all."
Their home is in the jungle, close to one of the prettiest beaches on the island of Sri Lanka…
"We spend most of our time on our wrap-around veranda. We just live outside, watching the peacocks and monkeys that wander into our yard," Nicola says. "Our home is a bungalow that's about 30 or 40 years old. We are less than three miles from the town of Mirissa Beach."
Mirissa Beach is a small town on the southern tip of the island, bordering the Indian Ocean. The beach is one of the best on an island full of gorgeous beaches. The gentle curve of the soft sugar-sand beach is lined with gently swaying king coconut palms, and peppered with little restaurants; the waves are famous for surfing.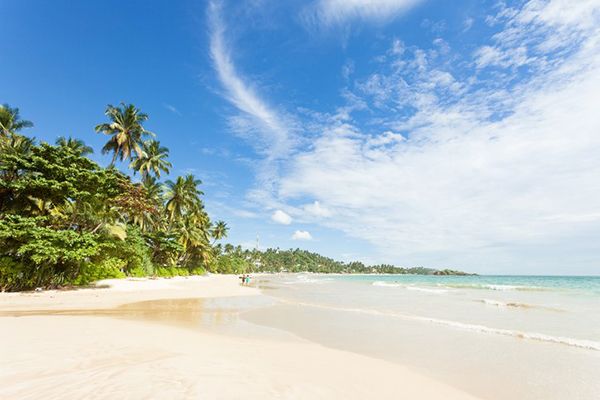 The Dewhirsts are seasoned world travelers. On one of their journeys, they drove overland all the way from their native England to Asia. They have seen their share of places…they could live anywhere…but they chose Sri Lanka.
"We'd heard that Sri Lanka was a gentler version of India, so we came here to check it out 14 years ago and we liked it and bought our home," Nicola says. (Today you can find similar homes for $64,000.)
Foreigners can own houses in Sri Lanka, but the government charges a 100% tax on the purchase price. Not surprisingly, every foreign property owner who I've spoken with in Sri Lanka has found a way to get around paying that fee.
Nicola says, "We could have paid the tax and had the house in our name, but we didn't want to. Instead, it's in the name of a Sri Lankan friend and we have a 99-year lease. We can do whatever we want with the land and the house. Our friend bought the property with our money, but we could sell it if we wanted to move on somewhere else. Property prices have gone up a lot over the past 13 years; if we sold the house today, we'd make money on it."
Nicole and Ian like to start their day bicycling through the countryside. After breakfast, it's time for a swim in their pool, then weeding and tidying the big garden in their yard, and tending to the jackfruit and passion fruit trees on their property. Later, they'll often head to the beach for a bit of boogie boarding, followed by lunch or a seafood snack at a beachfront café.
When they have the urge to get away from it all, they simply go back home, but they like having an occasional cosmopolitan getaway, too. They'll ride their classic motorcycle with its custom sidecar to historic Galle Fort, an hour's drive north of Mirissa…
Altogether, the couple spend around $1,000 per month—an amount that Nicola says is more than many expats spend in Sri Lanka. "You can live a lot cheaper than that, but we like to live well. We go out regularly and do the things that we want to do. We live like we're on an extended holiday; we have a very easy life."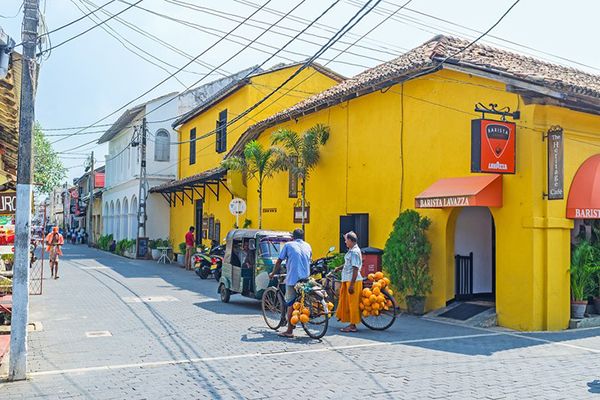 Foreigners can have full ownership of condominiums and apartments, and there are no special taxes assessed provided that the unit is on the fourth floor or higher.
I saw one listing for a three-bedroom, furnished house in Weligama, a small resort town near the southern tip of Sri Lanka that's famous for its surfing. The house is a five-minute drive from the beach, with a monthly rental of $493.
Another house for rent is up in the hills about 15 minutes north of Galle. It an unfurnished four-bedroom bungalow in a quiet neighborhood and has a lovely view of palm trees and the forest. It's listed for $617 per month.
Mirissa Beach, near where the Dewhirsts live, has a few freehold condos. The Loft Marissa has 647-square-foot, one-bedroom units with great ocean views listed for $121,520. They come furnished. You'll also find two-bedroom, 1,012-square-foot condos for $147,330. You'll find that a pool, gym and other on-site amenities are included. (These units are all on the upper floors, so foreign buyers don't need to pay the 100% VAT.)
Word-of-mouth is the best way to find hidden gems, and you'll often find good listings on the Facebook expat groups, too.
Get Your Free Your Overseas Dream Home Report Now

Sign up for the FREE Your Overseas Dream Home e-letter and get a valuable report (free for a limited time) on the The Global Real Estate Boom of 2021: 15 Places Where You Can Profit.
Related Articles
The 3 Best Cool-Weather Mountain Towns
A Caribbean Ocean-Front Home for $189,500 in Roatán, Honduras
The 3 Best Islands for a Caribbean Dream Home