A sneak peek at a killer deal in one of the world's most beautiful locations…historic homes in Portugal…and bargain hunting in the "Poor Man's Provence"…
Let's go!
Recently, I sent my special deal report about one of the best Real Estate Trend Alert deals my little group has ever had…a chance to lock in gains of $56,000 on stunning two-bed, two-bath condos on the emerging "Golden Mile" of Tulum, on Mexico's Riviera Maya.
We have a price no one else has…a deal no one will ever get…and in the last 72 hours it just got better with an additional $10,000 off.
Our RETA-only price is now from $134,000. The last condo I looked at close to our opportunity was listed at $210,000, and far smaller too.
Three years after delivery, I figure these condos will be worth $190,000.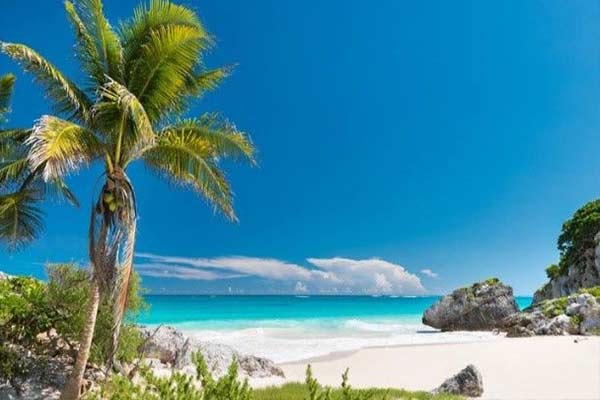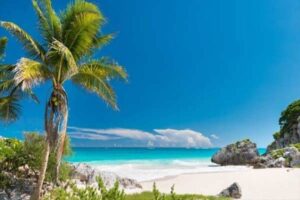 Tulum…we can own just 15 minutes' drive from the beach from $134,000 and lock in potential gains of $56,000.
RETA members will receive the full report soon. In the meantime, you can watch the sneak peek video I shared during Project Prosper Live. It's the big finale of this unique virtual event and I've just uploaded it to the Real Estate Trend Alert members-only website.
You can check out the entire four-day event right here.
Bargains in France…
What would $86,000 get you in your home town? In the Languedoc region of France it gets you a furnished, turn-key village home. Three bedrooms, a vaulted stone cellar, a courtyard…
You have a 376-square-foot attic for conversion, and there's also an outbuilding.
I'm not sure how old the house is but it is in the medieval part of the village. You're only 25 minutes' drive to the Mediterranean Sea and just 15 minutes from the town of Bèziers—one of the oldest cities in France. You can see the listing here.
A contact just singled that property out for me as an example. There are a lot of similar deals in the Languedoc…they may not be serious RETA-grade investments with which you'll double your money, but they are stunning little gems at knock-down prices.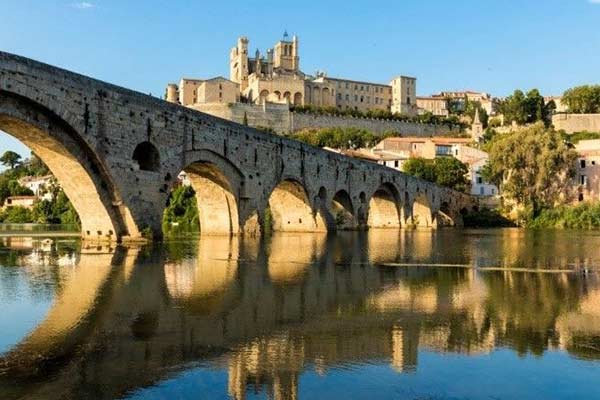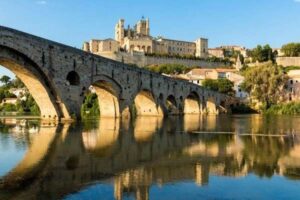 For just $86,000, you can own your own home in the south of France, 15 minutes from the town of Bèziers.
Own a house in a Languedoc village and it's a stroll to the bakery for croissants in the morning, good strong coffee on the terrace, a glass of the local vintage to wash down lunch…
In fact, the Languedoc is France's biggest wine-producing region. It's also amazing road-trip country with dramatic gorges overlooked by huge Cathar castles, local restaurants for pit stops in stunning medieval hamlets, and of course, the Mediterranean coast.
Just before the crisis, Languedoc-Roussillon had seen tourism rise by an average 17% over six years. It's easy to see why when you visit. And, as Provence gets "busy" and crowded, more folks are seeking "authentic" Southern France in Languedoc.
Personally, I'd like to be shopping in the Languedoc with a budget of $200,000 to $300,000. You'll get something truly special for that, possibly profitable, with yields in the region of 6% per annum. Here's another home my contact dug out as an example…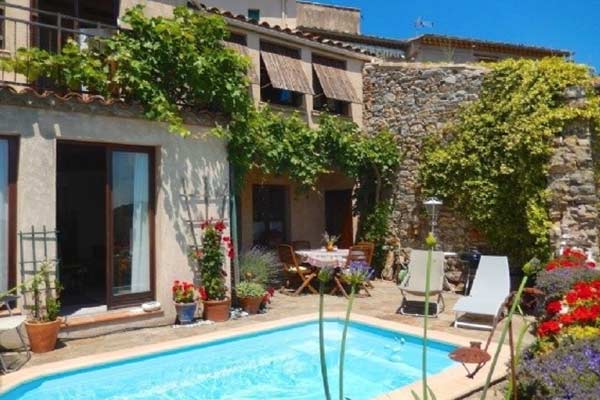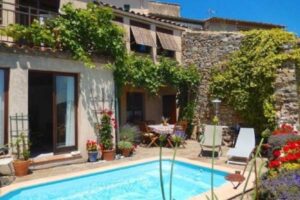 With an asking price of $248,000, this village home comes fully furnished…
Recently, as part of Project Prosper Live, I spoke with my insider on the ground in the Languedoc. It's not too late to check out that discussion and contact her… If you're a RETA member, you'll find her contact details in the Project Prosper Live Buyers' Guide.
You can also watch our live session from Day 1 of the event, right here.
Escape from the City…
The world is re-opening at different speeds and in different ways. Over on the Riviera Maya I'm expecting a flood of people to return as restrictions are lifted. Already Cancún Airport has re-opened a second of its four terminals to accommodate a growing return of visitors.
The global shutdown that began in March has changed many things, among them the world of work.
Back in 2018, only 12% of Americans, given the choice, said they would choose to live in a big city. The majority said they wanted something more rural…with lower costs and a better quality of life.
As 2019 came to a close, it was reported that hundreds of workers were leaving the biggest U.S. cities every day. They left for places they could find lower taxes, no commute, cheaper housing, lower costs, bigger homes, gardens…
The tools of the digital revolution were already in the hands of millions of people. The trend in Work from Home (WFH) was growing fast. And many people had long ago discovered it was really "work from anywhere." For years on my travels I've met mobile people with flexible jobs working online…a few months in Portugal…a few months in Mexico…
Only one thing stood in the way of anyone who could do their job remotely: the culture of work. You had to turn up…to physically be somewhere.
Then the Coronavirus pandemic and lockdown happened. An emerging trend became a mass movement, the new normal for millions of people almost overnight.
A lot of folks are waking up to the possibilities. Why pay thousands in rent and commute long hours when you can do your job after a daily morning jog on a Caribbean beach and save a whole lot of money living somewhere warm?
As for employers…why rent an expensive downtown office when you don't have to? There can be big savings and advantages to running a remote company if you do it right. (My team and I are all fully remote.)
At the start of this year, the average monthly rent in the Bay Area of San Francisco sat at $3,680. In May, two-thirds of tech workers in the Bay Area told researchers they would move if given the choice.
Now many of those workers have that choice…
Twitter has told employees that most of them will be allowed to work from home permanently. Coinbase and Square have done the same. Facebook announced a decade-long plan for remote work. Google is making arrangements, too.
It's not just tech giants in San Fran…go to any big city in the world and the same pattern is emerging…
Let's take a few events from the last couple of weeks…
The venerable U.S. clothing brand Brooks Brothers filed for bankruptcy. You don't need a suit if you're not in the office.
Japanese tech company Fujitsu launched a plan for their 80,000 employees to work remotely forever.
In the U.K. and Ireland, manufacturers and suppliers of ready-built offices (the kind you can drop into your yard or outside space) can't keep up with demand…
Barbados is one of the first countries to seize the opportunity, when the prime minister announced a "12-month Barbados Welcome Stamp," which would allow visitors from overseas to stay for an entire year and work remotely. Expect more of this sort of thing…
There are places in the world that already attract millions of people for their climate, lower costs, and quality of life. The most successful are easy to get to.
The Riviera Maya is now firmly among the world's most inherently desirable destinations. It has it all…perfect weather, world-class beaches, fine dining, and almost every activity you can imagine. That's just for vacationers.
The increasing number of longer-stay folks have every amenity they need as well, including international schools for their kids, gourmet supermarkets, and so on.
And it's so easy to get there. The airlift is phenomenal. Cancún Airport is unrecognizable from when I first began visiting and scouting this 80-mile stretch of Caribbean coast. The number of active airlines varies over time, but from 50 to 70 airlines operate from Cancún, with around 130 total destinations (about 100 international).
That translates to one of the strongest markets on the RETA beat for rentals. Peak season is getting longer and longer as more tourists visit from across the globe. Premium season—the holidays—sees the best rentals snapped up months in advance.
That's why…with the right type of property in the right location on the Riviera Maya…you can get fantastic rental returns.
And it means for anyone in the U.S. or Canada, flying to Cancún and spending time on the Riviera Maya is akin to a domestic flight.
A couple of months ago, with the U.S. in the grip of crisis, online travel company Expedia released data showing that Americans are ready to travel again and that Cancún is among the top five destinations they are searching for flights. It makes sense. Flying to Cancún is as easy as it gets, and the beaches and attractions of the Riviera Maya and Tulum as stunning as they come.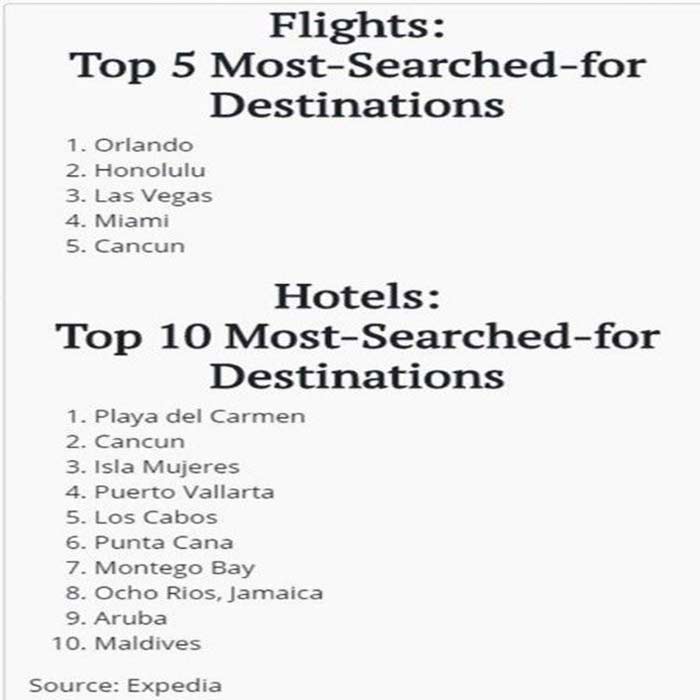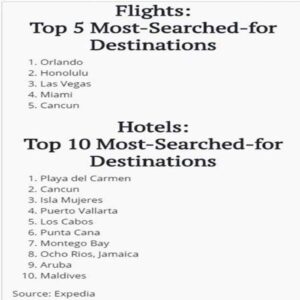 What stood out to me though…of the top 10 most-searched-for flights, only two were international…London and Cancún. And when it comes to hotel searches, the Riviera Maya just dominates…
The Riviera Maya attracts millions of vacationers. Now it's going to attract many more longer-term renters. Many of the international and mobile people that you already find in Playa del Carmen will now appear in even great numbers in Tulum…
The deal I'm opening for RETA members this Thursday, July 23, at 1 p.m. ET takes full advantage of the pre-pandemic demand for vacation rentals—which is set to return full force—and the new surge of longer-term renters I see coming.
Our RETA-only price is nuts…it's just so low…only $134,000 (and the first five RETA members to reserve are going to get a further $5,000 off.)
The condos are two-bed, two-bath and slated for delivery in April 2023. I figure on values rising to $190,000 three years after delivery and in terms of rental, here's how I'd play it…
I like the play of renting six months of the year at a rate of $60 per night but with a minimum stay of a month. So, $1,800 per month.
Then in January and February I'd rent by the night at an average of $150 per night. That's 50 nights for a total of $7,500 plus our $1,800 a month multiplied by six…annual total income $18,300.
I'm sharing my full analysis of this killer deal on Tulum's emerging "Golden Mile" with RETA members today. So stay tuned…
Historic Homes in Porto: Last August I was sitting in a Porto city park crunching numbers. Behind me was an old historic house, one of the opportunities here in Portugal's second city that had my attention. High ceilings, grand windows, and a private oasis in the back garden. Once restored, it's just the type of place I like to stay when I visit a city for business or pleasure.
I love looking at old buildings like this: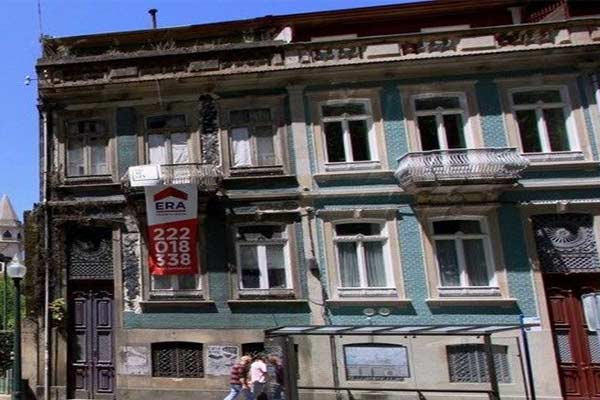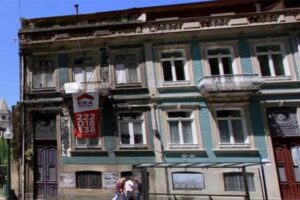 Notice how the building next door is already restored…
gentrification has ripped through Porto.
I like it even more when there's profit potential. Here's how the rough numbers play out with this house and others like it:
Buy for €130 per square foot.
Subdivide and renovate for €110 per square foot. (In the case of this building, I would create eight apartments.)
Then, take possession of condos worth 380 per square foot. You are just into the deal for €240 per square foot.
I would only look at buildings with planning already granted. It means you're ready to get to work as soon as you buy. And these are attractive numbers. They get even more attractive when you consider Portuguese banks are lending at rates of between 1% and 2%.
The exit is to sell the units or rent short-term, or long-term. Or a mix. I'd figure on 6% yields long-term renting…maybe 12% short-term.
Like I say, these are round numbers but I got into more detail this week with my Porto insider as part of Project Prosper Live. Aside from the potential for strong returns, there can be additional benefits for foreign investors investing in Portugal. You could get residency in Portugal with a Golden Visa and qualify for a 0% tax rate on non-Portugal income. (Investing €500,000 in real estate is one way.)
Central Porto is full of dilapidated historic buildings but the mass wave of gentrification that I identified in 2018 has ripped through. These days on any short walk close to the city center you'll see newly restored buildings.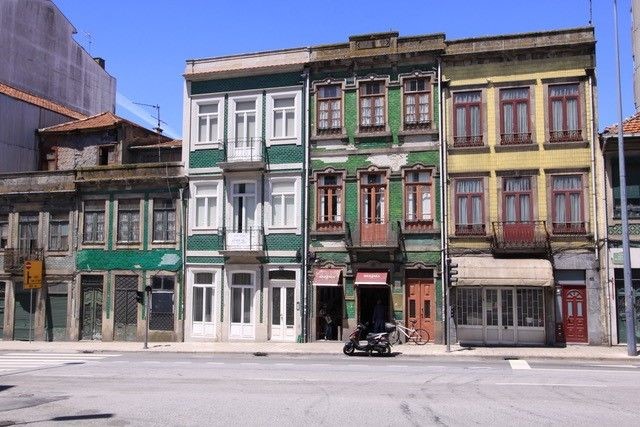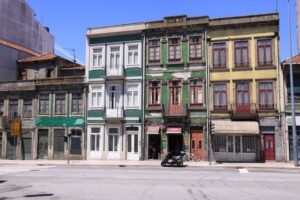 Spot the renovated building…you'll see restored historic homes all over Porto, many with a plaque at the door with the letters AL. It stands for "Alojamento local" and means the building is for short-term rentals.
Before the global shutdown, tourism was booming in Portugal—growing at more than double the European average. I expect a return to that tear. One of these historic homes, a 10-minute walk to the center, makes an ideal short-term rental. There is a limited supply here of attractive hotels. The short-term rental market has been far more nimble and moved much faster to accommodate demand.
Many restored historic homes carry a plaque "AL" which means they are licensed short-term rentals. It stands for Alojamento local and it's required by law. It makes them easy to spot as you pound the pavements.
Temporary restrictions that were put in place to limit the number of short-term rentals have now been lifted to encourage investment in light of the current crisis.
Portugal is in…vibrant and on the up. Lisbon has become maxed out with condos hitting a staggering €1,500 per square foot. I'm calling a crash in Lisbon. However, much of the savvy money is now honing in on Porto, and the current crisis represents a good buying moment.
The sweet spot for our Porto opportunity comes with an investment of €800,000 and up for a multi-unit historic mansion. Great mortgage terms and rates are available subject to your situation.
But if this is too rich for your blood this isn't the only opportunity I'm exploring here.
The majority of investors are doing two-bedroom apartments, so perhaps there's an opportunity to earn well from a medium-size house with a few rooms. Cater to the hen parties, families, or large groups of friends on a weekend break, and you may have found a serious gap.
Or, for €130,000 you could buy a small apartment in an older building in a great location and rent for €100 a night.
Quick tip: When scouting in Europe you need to be able to speak metric. Prices are quoted per meter. To get a rough conversion for your initial analysis on the fly, just remove a zero. For example, €1,000 per square meter is approximately €100 per square foot. For a more precise explanation of how to convert, check out this link.
Connect with Ronan on Instagram  or Facebook
Get Your Free Real Estate Report Now
Sign up for our free daily Postcard e-letter and get a valuable free report on the The 5 Best Places to Buy Real Estate In 2023.
Related Articles
The 10 Best Places to Invest in Real Estate
This Crisis is Changing the World…Here's How You Profit
Your Questions About RETA Answered