I have been living happily in the town of Quepos on Costa Rica's South Central Pacific Coast for almost nine years. I retired in 2008 at the age of 65 after visiting Costa Rica eight times in the previous five years, always ending up in Quepos and getting more and more comfortable with the lifestyle here.
Quepos is a small town of just under 10,000 people and is home to the most visited national park in Costa Rica, Manuel Antonio, where you can routinely see three types of monkeys as well as sloths, reptiles, and other wild animals in their natural habitat. And right next to the park is one of the most beautiful beaches I've ever seen, formally known as Playa Espadilla but more popularly known as the main beach at Manuel Antonio.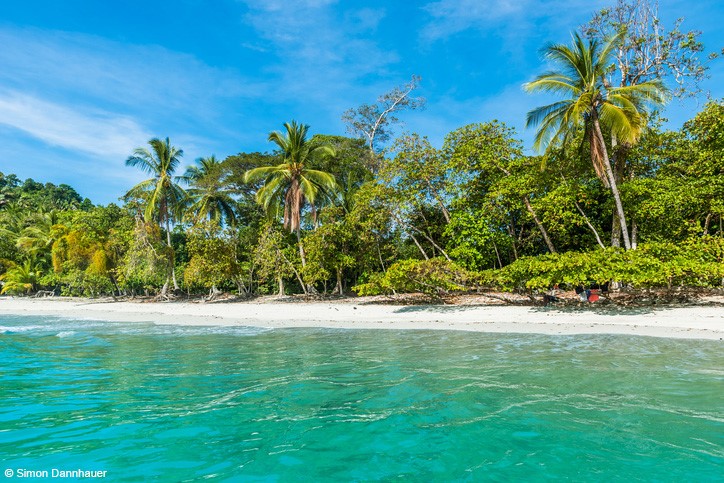 Besides the natural wonder of it all, one of the things I enjoy most about living here is that special feeling one gets in a small town. It's a simple lifestyle, knowing half the town on a personal basis and friendliness that sometimes seems boundless. This is from a guy who has lived in three countries and five U.S. states, in large towns and small.
Costa Rica has often been placed at the top of the list in various happiness indices and rankings and a town like Quepos is why. I read a study once that said just moving from the fast-paced U.S. lifestyle to the more laidback way of life here resulted in about a 20-point drop in blood pressure. I can believe that.
The merchants of Quepos satisfy all my basic needs such as food and clothing. That's easy, as the standard uniform here is sandals, shorts, and a tank top that changes to an open sport shirt for going out to dinner. I operate easily on a single-person budget of $1,500 per month with a fixed cost for food (around $400), rent ($300), electricity ($35), cell phone ($20), and healthcare ($80) plus miscellaneous expenses that normally leaves me with a surplus of $200 to $300, my frivolous money.
In addition, I have a small pension that slowly accumulates and provides the opportunity to satisfy my wanderlust, mad money which I've used for several trips to other Latin American countries including Nicaragua, Panama, Colombia, and Argentina.
I also chose, after 50 years of continuous car ownership, not to own a car here because the bus system is so efficient and inexpensive and I don't have a job to go to anymore. A bus fare of about 55 cents gets you to the beach from Quepos but, if you're 65 plus and have a cédula (resident card), the local busses are free while longer hauls, like to San José, are 25% off.
Some will say that Costa Rica doesn't have the lowest cost of living in Latin America and they would be right. But the cost of living in Costa Rica is still lower than most places in the States, particularly on the East and West coasts. For me, the lifestyle and beauty of this country and the friendliness of the people make up for any small difference.
In my opinion there is no more beautiful or friendly place to live than Costa Rica, especially in the smaller, coastal towns. Pura Vida.

Related Articles
The Truth About the Cost of Living in the Orosi Valley, Costa Rica
3 Unique Towns for Beachside Living on Costa Rica's Pacific Coast
Keeping Fit and Making Friends in Costa Rica's Southern Zone