I awaken to the sounds of roosters crowing and tropical birds greeting the daylight. The smell of wood smoke wafts through the air as morning fires are started in all the outdoor kitchens of the village where family meals are prepared.
I feed the dogs and start the coffee, quickly checking my email before taking the dogs for our morning walk through the wakening village. I greet the guys working on our house as they begin their day promptly at 7 a.m.
As I walk down the small road, I often meet and greet some of the village men heading to work on small motorcycles or bicycles, large machetes slung from a lanyard on their waist. Some work in nearby fields while others work in the small city of Temozon about three miles away. Others carry a small game pouch and a long gun for the morning hunt.
A few dogs join with mine as we make our way to the baseball field. It is there where the leashes come off and some serious doggie playtime happens for the next hour or so.
Afterwards, the dogs and I walk back to the house where Diane and I discuss the upcoming day over coffee and catch up on world news via the internet.
I never planned to retire to the village of Ek'Balam in Mexico and build a home in the jungle.
But plans change, and sometimes for the better.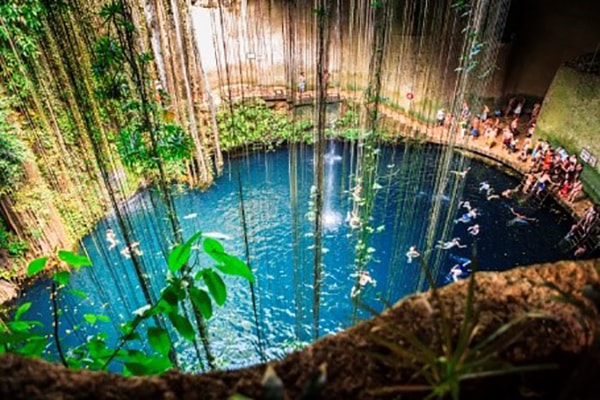 I was about to pull the trigger on retirement when it happened. The big crash!
During the global recession back in 2008-2012 I lost my job, and, after struggling mightily, my wife Diane and I eventually lost our home and some rental properties.
Property values collapsed in Florida and across the country. There was no way to sell and no way to make payments. I was just reaching retirement age and our modest plan had included the management of some rental properties. So much for that idea. We, like millions of others, found ourselves with nearly a complete loss of assets, struggling to swim upstream against a rising tide of financial overload.
The stress was unbearable—and then I discovered an article published by International Living. It showed that our financial recovery and retirement would be much improved in numerous locations outside the U.S. After some frenzied research, Diane and I came up with a plan and a timetable. We were taking the steps necessary to completely reboot our lives. The goal was to thrive, not just survive, and it has turned out way better than we ever imagined.
After two years enjoying life and exploring the coast of Ecuador and a stint in Puerto Morelos on the Riviera Maya, we finally found Ek'Balam.
Our plan was simple. We would build slowly, buying the required materials and paying our crew each month as we could afford. We would do the entire project out-of-pocket from our modest retirement income. Zero debt.
We celebrate one year in our home this month, and it is nearly completed.
Our two-story house is about 1,800 square feet with two full baths, a modern kitchen, a large bedroom, an office/spare bedroom, laundry and storage areas and a large wrap-around terrace on the second floor. We have large sliding panels downstairs made from oversized, reclaimed headboards from an old hotel. Sliding them open reveals the gorgeous, lush garden just beyond.
Some of our doors are hundreds of years old and have been reclaimed from old Spanish structures in Valladolid and Merida. Our downstairs bath utilizes lots of glass blocks accented by very nice tile work and the shower has a ceiling open to the outdoors. Nighttime showers are taken under the stars and I have even showered during a heavy rain. Diane has an indoor garden with an open roof and an area she will use as a photo studio/gallery. One of our young apprentices is an artist and he painted a large Maya deity on an interior wall near the front door. All cabinets are custom made from native cedar by local craftsmen, and they´re gorgeous.
As of yesterday, we have spent just over $23,000 for our home. There is ample space to add a small room for live-in help if desired and the village provides a ready-made labor pool. We have a housekeeper two days per week and will add another day when the upper level is completed. We still need to lay some tile and hang a few doors upstairs before we can paint.
Our lives are peaceful and completely stress free. I often spend my mornings on my computer, writing. If there are errands to run, I will take the Jeep to the nearby town of Valladolid. There is never any traffic. Most days allow time for a nap or two. I am retired, after all. We are close to several beautiful cenotes nearby and there is a pool if the heat requires some relief.
Evenings are usually spent reading or watching a movie. Once or twice per month, we will attend a birthday celebration in the home of a friend in the village or some other event where there is plenty of food and friendship. We are guests in their country, and we understand that their acceptance of and assistance to us is an enormous gift.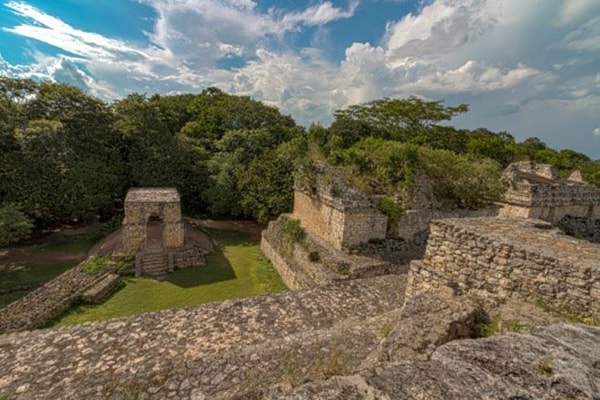 The village is quiet but if we ever want to add excitement, Cancun is only two hours away and its nightlife offers all anyone could want. Zip lines through the jungle canopy are available in several places along the nearby Riviera Maya and there are more archeological ruins than we will ever see, all a stone's throw from our home. We find the large open market in Valladolid a wonderful place to spend a couple of hours in the morning, followed by lunch in one of the many authentic Maya restaurants downtown.
Moving to Mexico has allowed us to live exactly the life we want in the home of our dreams. It's a life brimming with gentle adventure and rich cultural experiences.
Get Your Free Real Estate Report Now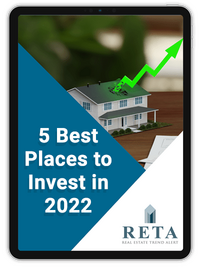 Sign up for our free daily Postcard e-letter and get a valuable free report on the The 5 Best Places to Buy Real Estate In 2022.
Related Articles
A Thriving Boutique B&B In San Miguel De Allende
Building Our Home in Mexico for $20,000
Adventures At Home In San Miguel De Allende
Upcoming Conferences
With just a laptop and an Internet connection—you could speak English and get paid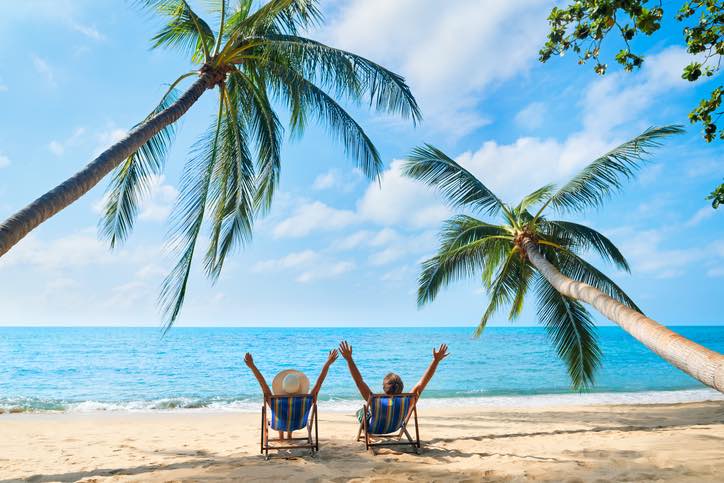 Register now and save!
Earn-with-English Online Masterclass
August 20, 2022
Over one power-packed day, discover how you can turn your native English skills into an online income you could earn from your living room—or anywhere in the world you want to spend time. Don't let inflation derail your retirement. This is a fun, flexible way to earn from anywhere—getting paid to speak English.