Sometimes life takes you in a direction that you could never have anticipated. This proved to be true for Cathy Carrolan Mata, when she decided to uproot and move to Costa Rica in 2003.
Cathy was an ex-school teacher turned corporate trainer living in New Jersey. "I was in the fast lane until a health issue forced a sudden and unplanned change in direction. I had to listen to the universe." Cathy sold her home, packed her possessions, and moved to Costa Rica within just 40 days.
When asked why she chose Costa Rica, Cathy says: "Let me just say, it was my destiny."
Cathy loves her new home. She lives on a two-acre farm in Pérez Zeledón in southern Costa Rica where the temperature never fluctuates more than 10 degrees. Her farm backs up to the Rio Pacuare where she draws inspiration from the lush green vegetation and the sounds of nature, including occasional howler monkeys and the ever-present toucans. Ideally centered near the town of San Isidro de El General, it's a quick 20-minute ride to find an abundance of fresh fruit and vegetables, convenience stores, and restaurants. Thirty minutes south, she can reach the Pacific coast for swimming, or, to hike the Chirripó mountains, she can head 30-minutes north.
As Cathy began to settle into her new life, she used her sewing skills to help supplement her income. Cathy began reupholstering furniture for local resorts, hotels, and private homes.
She soon realized that others—including expats and local Costa Rican women—were interested in learning to sew and quilt, and this inspired another income idea. She started hosting classes in a casita she had just for sewing and quilting.
The minimal costs for the class ($5 for three hours) makes them affordable for everyone interested. Together they enjoy the peaceful setting and sounds of nature to inspire their quilt projects, which usually depict flowers, birds, and other scenes from Costa Rica. "I hope my work will encourage more women in Costa Rica to learn and enjoy the craft of sewing and quilting," says Cathy.
In 2018, she coordinated the first bilingual exhibition and celebration of quilters as artists in southern Costa Rica. Seventeen quilters exhibited over 70 pieces of textile art, and over 200 attended—mostly Costa Ricans who came from as far away as San José and San Vito. The response was electrifying.
Cathy recommends that if you move to Costa Rica, "be sure to bring your wish list of things you always wanted to do. You will have the time and space."
The sun rises early in Costa Rica. Most mornings Cathy finds herself enjoying her coffee, doing some yoga and journaling, checking the news, feeding her dogs, popping in a load of laundry, only to find out it's only 6:30 a.m. and there is lots of day left to enjoy—town, beach, mountains, or just a walk along the local river.
"I am not wonder woman," says Cathy. "It is the freedom of time, space, and inspiration that lets me explore things I never tried before. I have a great circle of friends who join me in these new adventures."
Besides the usual book reading list, Cathy has taken drawing classes, edited a cookbook on local foods and cuisine, choreographed a modern dance (first time dance lessons), taken up yoga, produced three fashion shows, and creates jewelry out of local seeds and dried objects.
"There is no way that I could have anticipated that my life in my 60s would be this fulfilling. My secret is to be accepting of the unexpected gifts and challenges presented to me and to face each day with a level of discipline—whether that involves learning Spanish, quilting, or adjusting to this new lifestyle and culture.
"You can too. Maintain an open heart and an optimistic spirit and the universe will support you."
Need a Way to Fund a New, Better Life?

Join our Savvy Retiree Daily e-letter today and you'll hear from us daily, telling you about ways you can gain the freedom to live where you want, travel when you like and create a life you love. We'll also send you a FREE Report Fund A New, Better Life With These 6 Portable Careers...
Related Articles
What is the Meaning of Pura Vida?
This Expat Couple Achieved Early Retirement In Costa Rica
Tap Into The Growing Wellness Economy In Costa Rica
---
You know more Spanish words than you think you do! And we guarantee you can be carrying on conversations...in Spanish...in just 20 Minutes. Special summit 'Speak Spanish in 20 Minutes' is now live!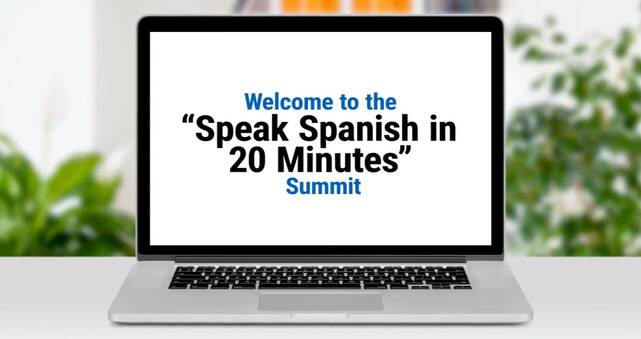 ---