"J'adore Paris," says Camilla Furman-Radford, a native of Long Beach, California. "I find it mesmerizing to live in history. I cannot go anywhere without feeling like I need to know the history or story of the streets I'm walking down, the buildings I'm driving by."
Camilla has been living in Paris for nearly nine years. When the 2009 economic downturn left her former husband, an accompanist for a California opera house, without a job, the pair began eyeing other countries to live in—preferably one with a good healthcare system.
"My ex-husband had a pre-existing condition," Camilla, a violinist, explains. "We wanted to go somewhere we could get health insurance."
After some deliberation, they landed in Paris. Not only did France have the strong healthcare system they were looking for, but it was renowned for its appreciation of classical music. As they were both musicians, they felt there was a good chance they could both find work. Equally appealing, Camilla had a good friend living in Paris.
Camilla did indeed find a new job in Paris. She was recruited as second chair with the Rainbow Symphony Orchestra, and became first chair for the RATP Orchestra. But when her ex fell ill, Camilla began thinking about how to bring in more income.
Having been a wine consultant for the largest wine distributor in California for 12 years, she decided to use those skills to create a business introducing French wines to tourists. She set up a business called Navigating French Wines. Her idea was to offer clients a three-hour seminar on the main wine regions of France and offer a tasting of seven wines paired with a light dinner. Her goal was to teach clients to order and purchase wines they like, pair wines with foods, and better understand the geography of wine-growing regions and their respective grape varietals.
"I put a seminar and tasting evening together on Meetup.com to see if there was any interest," Camilla says. "Although there was some interest, it wasn't very lucrative. I tried many variations to try to make it work with little real success. My clients were very happy with my product, but I just couldn't find enough customers."
Then she learned about "social eating platforms" that connect tourists to locals who host authentic dinner parties in their home. "I signed up with a few of these: VizEat, EatWith, and Bonappatour. They really didn't get my concept of a 'seminar and tasting with dinner' at first and I had a hard time getting approved. So, I then decided just to do a dinner party, as they had on their sites. Then I started getting some business." After a few years, the sites evolved to offer "experiences," which was a better fit for Camilla's seminar and dinner theme, and her original idea was approved.
Today, Camilla, now a violin teacher and freelance musician, offers her seminar and dinner in her apartment near the Arc de Triomphe four times a week during the school year and every night during vacation periods. In addition to the general French wine seminar, she offers a similar seminar on the Champagne region and one on Cru Beaujolais (not to be confused with Beaujolais Nouveau). As many as six guests are welcome per dinner, although she feels that four guests—plus herself and her fiancé—make for a "perfectly intimate dinner party." Her service costs between €160 and €190 ($200 and $235) per person, making for some healthy extra income.
For the seminar and dinner, Camilla serves a variety of light dishes, all of which are selected to pair with the wines. The menu often includes smoked salmon, charcuterie, carpaccio, vegetables, soup, and artisanal breads and cheeses.
"I love meeting people who come and dine with us. They are adventurous and interesting," Camilla says. When hosting her seminar, the conversation mainly focuses on wine and her guests' personal experiences, but when hosting a regular dinner party, the conversation turns to expat life, a topic both Camilla and her guests enjoy.
"Our guests really like being in a French home and seeing what the apartment looks like…how we really live. It's much different from the big spacious homes that they might be used to," she says. "They like the experience of a French-style dinner party. I teach them all the rules, like how French put their hands on the table while we [Americans] keep one hand in the lap while eating. How when you clink glasses, you have to look people in the eye. These little rules are good subjects for conversation."
For Francophiles, Camilla's unique dining experience is the perfect treat. It's everything they imagine a sophisticated Parisian life to be. And for Camilla, her romantic life in the City of Light is a dream come true.
Need a Way to Fund a New, Better Life?

Join our Savvy Retiree Daily e-letter today and you'll hear from us daily, telling you about ways you can gain the freedom to live where you want, travel when you like and create a life you love. We'll also send you a FREE Report Fund A New, Better Life With These 6 Portable Careers...
Related Articles
The Logistics of Moving to France
France Visa and Residence Information
---
You know more Spanish words than you think you do! And we guarantee you can be carrying on conversations...in Spanish...in just 20 Minutes. Reserve your spot now for our FREE webinar.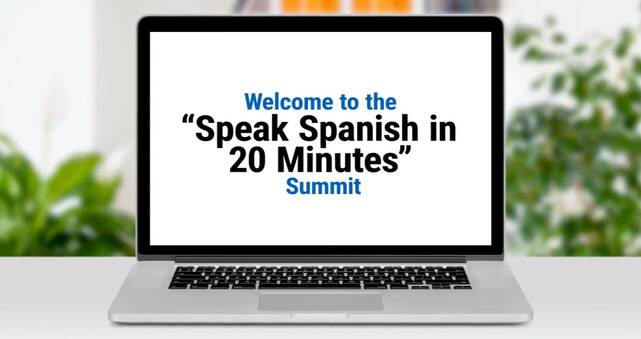 ---