Retiree Alan Read says Playa del Carmen, Mexico is "the easiest place in the world to live."
The Texas transplant spent his financial career traveling the world, before retiring to work with nonprofits in East Texas. His off hours found him playing golf and tennis. Life was good.
But something was missing.
On a friend's recommendation, he booked a ticket to the popular resort town of Playa del Carmen, Mexico. Located just an hour's ride from Cancún, Playa del Carmen—or simply "Playa," as it's frequently called by the locals—is a vibrant city on the Caribbean Sea.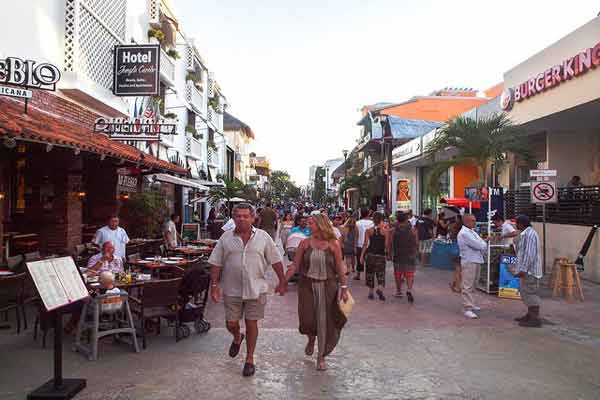 Alan arrived in October 2016, with the possibility of relocating bouncing around in his brain. With a room in a little hotel near the highway, he was about as far off the tourist track as you could get, which he figured would be good for getting a true feel of the town. He walked to a nearby supermarket and bought a week's work of groceries for $17—including tequila.
The walk itself was filled with people who greeted him with a cheery "hola" (hello), and he figured if the people were this friendly and the groceries this inexpensive, this must be a good spot.
When he got back to the hotel, he asked the owner to find him someplace to live. He felt he'd found the "something" he was missing in the warm smiles of the "Playense" (locals of Playa del Carmen).
While others are drawn to Playa for the gorgeous white-sand beaches, these were almost an afterthought for Alan. He'd already made his decision. "I was here three days before I even saw the beach. When I did, I thought I'd died and gone to heaven."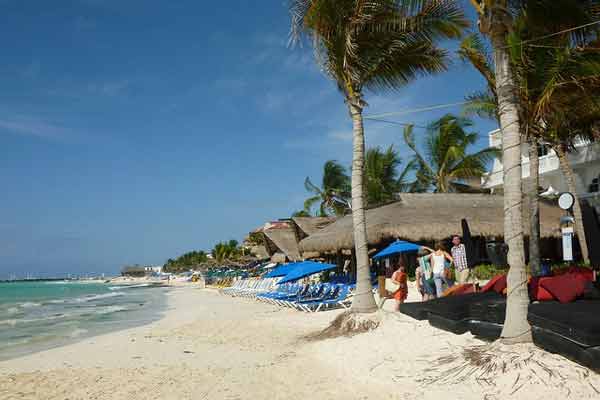 Then there's the economic factors of Mexico. "I can't believe you can rent an apartment with everything included for $350."
And while he's rented a number of apartments in Playa over the past year—short-term rentals make it easy to move around—Alan is currently renting a simple one-bedroom in a small hotel. He gets 10% off the meals in the restaurant, and enjoys sitting near the front, welcoming everyone who walks by.
"People are happy here," Alan says. "Whether they're expats or Mexicans, people here smile and are happy to help you out."
Alan finds it's easy to live on Social Security at $1,100 a month. He eats meals out most days and makes new friends every week.
He also volunteers at an escuelita—a school in the jungle about 15 minutes outside of town, where he teaches English to the children. Like the good Texan he is, he's taught them to say "howdy."
A side benefit of volunteering with the children is that Alan's Spanish has improved. Since they don't know English, they speak to him in Spanish, which has helped him make great progress. While Spanish isn't a necessity in Playa del Carmen, it certainly opens the doors to more interactions with locals, which Alan loves.
"The people here are the friendliest people in the world," he says. "Back in Texas, I was surviving. This is a life worth living."
Related Articles
Maps of Mexico: Best Beachside and Mountain Towns