When Jennifer Rice's husband passed away, she decided to make a new start outside the U.S., in an effort to rebuild her life with her daughter. As her father was an international executive, she had grown up as a world traveler, spending time in Hong Kong, Spain, Brazil, and the Virgin Islands.
Perhaps it was her love of beach living that precipitated her moving to Manuel Antonio, Costa Rica (sight unseen) in 1993, a gorgeous town situated in a national park filled with 2% of the world's biodiversity. All she brought with her was her daughter, a cat, and a microwave.
"I had never been to Costa Rica, but it seemed like a great place to raise a child, because there was no military, it had socialized medical care, and I could afford to be a stay-at-home-mom with my social security benefits," Jennifer recalls. "I was drawn to Manuel Antonio because they had a new hospital and an airport—important as I am a type-1 diabetic. There was also a new home school starting up for kindergarteners. The beach was the most beautiful beach I had ever seen, and the national park was amazing."
Immediately, Jennifer embraced the national spirit of Pura Vida—a credo that promotes tranquility in all that you do. In those early years, living in Manuel Antonio was truly a jungle experience, not only because it was cradled in the rainforest, but at the time of her arrival, there was no television available, nor telephone lines, much less cellphones. Calls were made out from two public rotary dial phones, one at the beach and one at the central market. "There were no toy stores, all the kids played with nature," she says.
However, things changed. Today, there are loads of restaurants with a diverse range of cuisines and lots of hotels, from rustic to high-end luxury. Down the hill, away from the national park, is the bustling town of Quepos, with plenty of pharmacies, utility companies, shops, banks, hotels, and restaurants.
In 1999, when her daughter, Janine, was nine years old, Jennifer's life took a new trajectory. Janine had become concerned about the rainforest and its dwindling number of trees, and so she set up a roadside stand selling painted rocks with her friend to raise money. This spawned the idea of creating an organization that let people adopt trees that they would plant. They also created a store, selling souvenirs and crafts. They called the organization Kids Saving the Rainforest, and Jennifer became the volunteer president, where she earns a stipend of $1,000 a month.
"I love the freedom, being my own boss, not working in a nine-to-five environment, saving the wildlife and the rainforest, pioneering projects like the wildlife bridges (installing ropes that allowed the endangered tit monkey to cross the road), and planting thousands of trees."
As part of her stipend, Jennifer lives in a one-bedroom apartment in the volunteer center on the site of Kids Saving the Rainforest, where meals are provided for all of the organization's volunteers, including herself. The stipend also covers her trips to California to see doctors there, because of the advance care needed for her diabetic complications. However, she also takes advantage of the social security medical care offered to residents of Costa Rica.
Jennifer often finds herself doling out advice to visitors thinking of making the move to her adopted country. If there's one thing she feels strongly about, it's that anyone considering the move should come and rent for a year, not only to see all the seasons—rainy and dry—but to make sure that it meets their expectations.
Related Articles
San Ramon, Costa Rica: A Perfect Retirement
---
You know more Spanish words than you think you do! And we guarantee you can be carrying on conversations...in Spanish...in just 20 Minutes. Special summit 'Speak Spanish in 20 Minutes' is now live!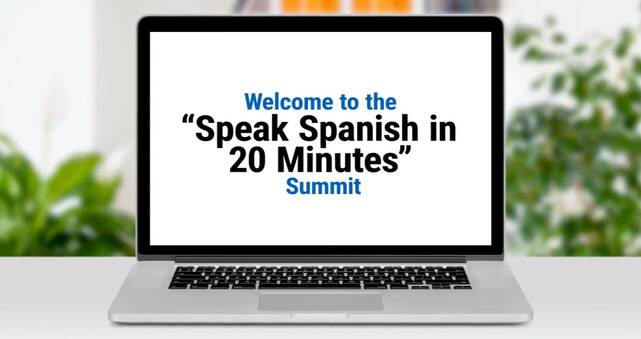 ---