I'm here in the resort city of Puerto Vallarta on Mexico's Pacific Coast.
The malecon is abuzz with activity. Chartered yachts, fishing boats, and catamarans crisscross the Bay of Banderas. Along the seaside promenade, restaurants and bars spill right out onto the sand, the smell of international cuisine mixing with the salty sea air.
I always love coming to Puerto Vallarta, but unfortunately, I don't have much time to really enjoy its many pleasures on this visit.
For a full week, I'm putting boots on the ground and running the rule over numerous new projects here, each with the potential of becoming a new RETA deal.
That means early access…exclusivity…and of course, deep members-only discounts.
I'm close to completing due diligence on each of them…
Price negotiations are well advanced…
I hope to bring at least one of these to RETA members within the next three months, but there is the possibility that we'll have a shot at all three projects—if the price is right, of course.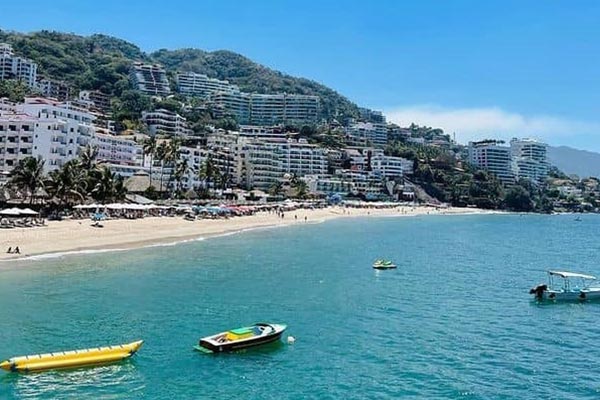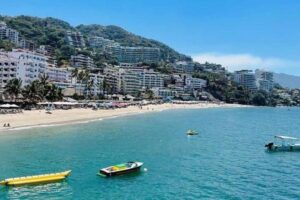 I'm here in Puerto Vallarta for a full week. You can follow my journey over on Instagram.
Last week, I was in the verdant and leafy Lake Chapala region, checking out a new master-planned community that's shaping up to be a truly unique project. The developer has earmarked land right on the lake front. It's set to have a golf course and full resort amenities. It's the type of opportunity that might interest us.
However, we're still about six months out on a possible RETA launch, with an extensive due diligence period now underway.
Between rushing for flights and taxis I'm busy compiling this month's issue of Real Estate Trend Alert.
Next month I'll be back on Mexico's Caribbean, scouting that special 80-mile stretch of pristine white-sand coastline they call the Riviera Maya.
I'll be staying in multiple locales, taking the temperature of the market, and running the rule over some promising opportunities.
We're in the middle of an incredible run of deals on the Riviera Maya, and as I'll explain in this month's RETA issue, in the coming year, this run is set to not only continue but to explode onto a whole new level.
Just last month, I brought RETA members the chance to own luxurious condos in in the heart of master-planned Corasol, an exceptional community just a stone's throw from booming Playa del Carmen.
Our RETA price was $192,800. I see the same condos RETA members could lock down for that are now listing for $229,432. Not only did we pay much less, but we also got to choose the best units before regular retail buyers even get a look in…
But that's just the start in my view. I figure three years after delivery these condos will be worth $300,000. And I think I am being really conservative.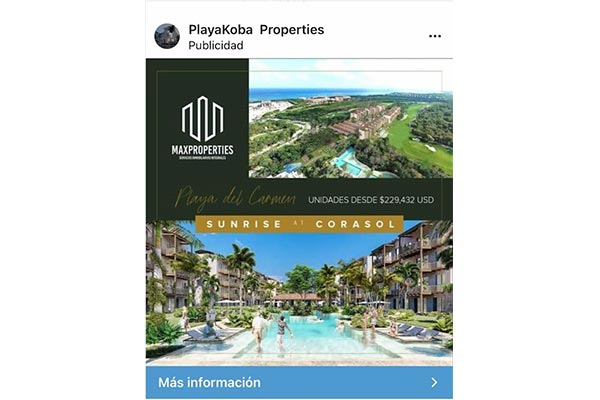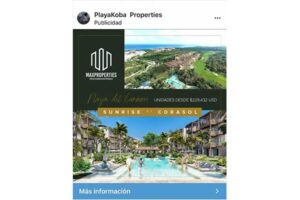 Our next deal on the Riviera Maya is shaping up to be perhaps the best we've ever seen on this coast.
Set in the verdant jungle of Tulum, it will offer a number of very exciting features that we've never seen before in deals here—features that will make this project a gamechanger for renters.
Tulum and the Riviera Maya are booming like never before. Monthly and short-term rentals are up. Longer-term rentals are in crazy high demand.
Behind it all is a massive rise in the number of remote workers and digital nomads arriving there.
In the past year, millions of people around the world have been working from home for the first time in their careers. And they've taken the opportunity to spread their wings and take their home office on the road either permanently or temporarily.
Many, who have tasted freedom from meetings and watercooler gossip, don't want to go back to the office. Instead, they're seeking out destinations where the climate is warm, the beaches are postcard-perfect, and the cost of living is easier on their pocket.
Tulum and the Riviera Maya have long attracted vacationers and those relocating to warmer, tropical climes. Those trends were already driving the rental market through the roof. But now the "Zoom Boom" is adding fuel to the fire.
And by owning the best, most desirable real estate in advance of this new growth, we're set to lock in exceptional profits.
Because of the massive surge of interest in Tulum, you have a lot of new developers that have come in the last couple of years. In many cases, they've bought land in secondary locations, yet they have over-the-top pricing. Then there are the opportunities that we negotiate for RETA. We work with best-in-class developers, families that have owned the land—the best land—for generations. Then we can use our group buying power to negotiate huge discounts.
When you combine buying properties at prices that are $50,000…$60,000…$70,000 below market prices…and then you take that and add in rental income…it becomes one of those two-step opportunities that I love: You get capital appreciation even during the construction period and upon delivery you plug into the red-hot rental market.
Like I say, I expect to be bringing you one of these deals very soon. It's already shaping up to be one of the best I've seen in Tulum.
Members can stay tuned for more in the coming weeks.
In the meantime, watch out for this month's issue, where I give more details on how we can profit from the Zoom Boom.
Get Your Free Real Estate Report Now
Sign up for our free daily Postcard e-letter and get a valuable free report on the The 5 Best Places to Buy Real Estate In 2023.
Related Articles
Take a Virtual Tour of Playa Caracol