Tricia Koba and her husband, Charlie, have a lifestyle that most only dream about…They live in a beachfront condo with a pool in Ambergris Caye, Belize, where they are just steps away from their successful beachfront bar business.
Coco's Loco Beach Bar is one of those places you imagine when you close your eyes and picture the Caribbean. It has a swim-up bar with stools inside the pool, a great island vibe, and a beautiful view of the sea. Exotic food trucks come by daily, so patrons can sample local food, and almost every night, there are fun activities going on, such as trivia or game nights.
"We grew up in the Midwest; me in Illinois, Charlie in Wisconsin. We lived in Wisconsin for 20 years before moving to Phoenix for nine years and then to Belize," says Tricia. "I was a nurse, working in the pediatric ER, and Charlie was the sanitation foreman for the city of Mesa. I had never been to Belize before. After only six months here we bought the bar.
"We actually frequented this bar often because we live next door. We just loved the Cheers feel to the bar. There's always lots of expats and everybody knows everybody, and the tourists really like that feel as well. The fact that it has a swim-up bar and beach was an added bonus. We knew it was for sale. I had recently left the job I had here on the island and it was a choice between me going back and forth to do nursing assignments or buy a beach bar… We bought a beach bar."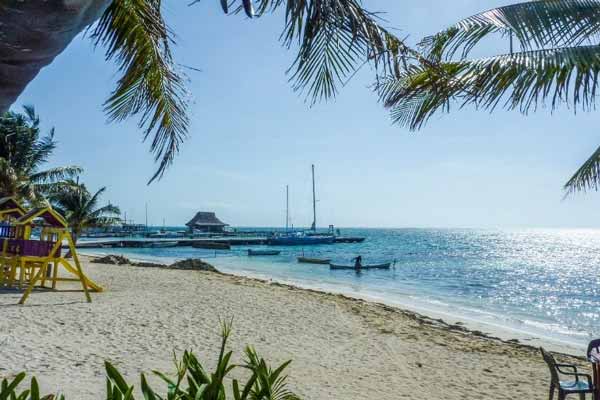 Belize has become a very popular retirement destination for North Americans because of its proximity to the U.S., the fact that English is the spoken language, and because the dollar is commonly accepted…not to mention the extensive stretches of beach along the azure Caribbean Sea. Ambergris Caye is the focal point for most expats, because it has plenty of restaurants, bars, and cafés, as well as all the services required for a comfortable living. And in Ambergris Caye, Coco's Loco Beach Bar is the place you'll want to be if you're an expat looking for good company.
For Tricia, the best part of the job is hard to miss: "The beach and the weather. Happy hour is the best time of day, when all of our new friends gather and hang out. It's very fun also when we have new guests that come and really fall in love with the place."
Although Tricia and Charlie make it look easy (and fun), building a successful business took time. For Tricia, the key to running a business in Belize is patience. "Everything in Belize runs on its own time. The paperwork and red tape can be challenging. It is good to find a Belizean familiar with the ins and outs of the rules and how to go about getting permits, licenses, etc. The key is to have patience and find excellent staff to represent your place for you."
Need a Way to Fund a New, Better Life?

Join our Savvy Retiree Daily e-letter today and you'll hear from us daily, telling you about ways you can gain the freedom to live where you want, travel when you like and create a life you love. We'll also send you a FREE Report Fund A New, Better Life With These 6 Portable Careers...
Related Articles
Teaching English and Living Like a Local in Small-Town Costa Rica 
Test Drive Overseas Living With This Money-Making Travel Secret
Caribbean Islands: Everything you Need to Know
---
You know more Spanish words than you think you do! And we guarantee you can be carrying on conversations...in Spanish...in just 20 Minutes. Special summit 'Speak Spanish in 20 Minutes' is now live!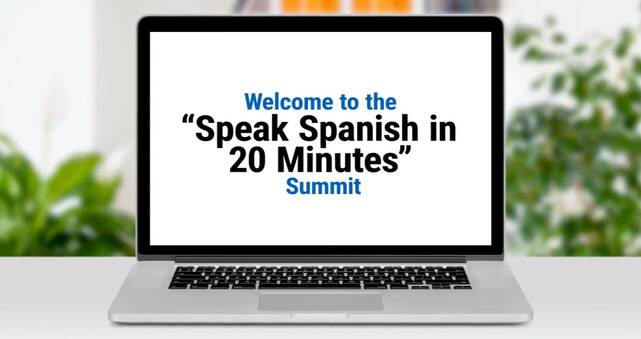 ---