After seven years of travel and over 40 countries visited, my husband Michael and I find it difficult to answer the question "What is your favorite place to house sit?"
Where to begin?
Our most recent "favorite" sit is a quinta (small estate) in Mendoza province, Argentina. In exchange for looking after the owner's property and pets, we had the whole seven acres to ourselves. The home had been lovingly extended and renovated while maintaining the character of the original four-roomed "tunnel" house, complete with its ancient cellar. Lifting the heavy trap door in the sturdy, slightly warped wooden floor to access the preserves from last year's crop was just part of the home's charm.
The large living room with a wood burning fireplace beckoned, as did the huge, well-equipped kitchen, but our favorite spot was the covered patio that stretched the entire length of the home. It was here that we ate our meals, caught up on emails, or just sat and enjoyed the view of the flourishing garden. It was truly a view unlike any we had ever seen before.
The owners had transformed a barren field–complete with huge eucalyptus trees still lying where they had fallen over 20 years ago—into a green and verdant oasis. The garden was a riot of flowers, herbs, and fruit trees. Every walk around the grounds rewarded us with either a few late strawberries, apples, pears, quince, plums, or pomegranates. The best treats were the figs, so warm and juicy that they never made it to the house before being enjoyed.
But no home in Argentina is complete without its asado (BBQ). Each asador(grill master) prides himself on his skill. Our hosts put on a BBQ to introduce us to some of their friends and to see exactly how the grill worked. Thanks to its cleverly-designed crank and chain system the temperature on the grill could be very precisely controlled. Michael, ever the passionate chef, was hooked!
Needless to say, we had more than a few BBQs during our stay. Argentina is known for its meat and its wines, so we upheld tradition and sampled plenty of beef, pork, and salchichas (sausages) from our local butcher. As for the wines, well, we sampled a few of those too. We couldn't pass on Mendoza's famed Malbec.
By far our favorite late afternoon hangout was the quincho (better known to us as a palapa) next to the pool. From this quaint pool house, we could sunbathe, go for a swim, read, and even catch up on emails. The best part was that this was all taking place in February! Our friends and family back home in Canada and the USA were shovelling snow and clearing icy driveways. Yet here we were, enjoying an idyllic South American summer.
And yes, they were just a little bit envious.
Get Your Free Real Estate Report Now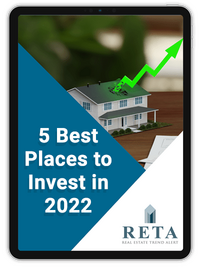 Sign up for our free daily Postcard e-letter and get a valuable free report on the The 5 Best Places to Buy Real Estate In 2022.
Related Articles
A Thriving Boutique B&B In San Miguel De Allende
Building Our Home in Mexico for $20,000
A Life Of Gentle Adventure In Ek'Balam, Mexico
Upcoming Conference

Pura Vida! Fast Track Your Retirement Dreams in Costa Rica
See if Costa Rica is right for you at the International Living Fast Track Costa Rica Conference. Enjoy the views and meet the experts who will show you how you can live the good life on $1,200-$2,700 a month or even less.