"The stock market is now a "fully-fledged epic bubble."
That's according to iconic investor Jeremy Grantham.
In a note to investors last week, Grantham warned that, "This event will be recorded as one of the great bubbles of financial history, right along with the South Sea bubble, 1929, and 2000."
I'm not a stock investor. I don't pretend to have skin in the game. But I do know I wouldn't want my quality of life or my retirement to be dependent on stocks right now.
Extreme overvaluation…explosive price fluctuations…and hysterical speculation all sound alarm bells for me.
If you've done well in this market, congratulations. But it might be time to take some gains and move them into more secure assets.
Now is the time to diversify, reduce some of your exposure, and start enjoying the fruits of an unprecedented, decade-long bull market…
In November I decided to put my money to work in a global safe haven with an incredible hands-off rental play…
I locked down a stunning luxury condo in Playa Caracol, an amenity-rich community right on my favourite stretch of beach in Panama.
Real Estate Trend Alert members have a chance act on a killer new deal in the same community…and from an insanely low price—just $137,000.
We're benefiting from the "Great Bailout," a huge drive by the Panamanian government to promote and develop tourism along the country's Pacific Riviera.
The Panamanian government is effectively footing the bill for a vast chunk of the construction, and developer Alfredo Aleman is passing the savings to us in the form of a massive discount—$65,000.
The potential gains are huge. I figure these condos will be worth $250,000 five years after delivery—$113,000 in potential gains.
This deal promises to throw off a handsome yield, stellar capital appreciation, and is totally hands off.
That means you'll have money into your bank account without hassles.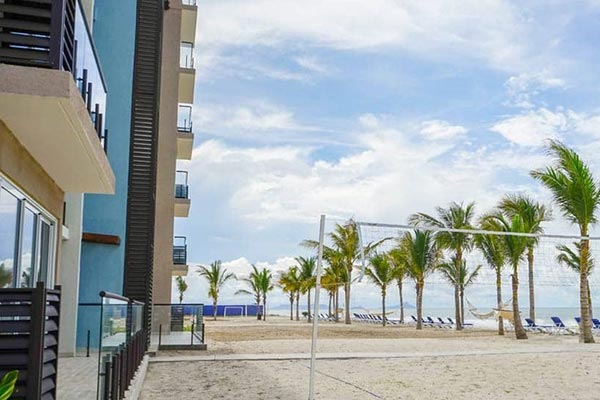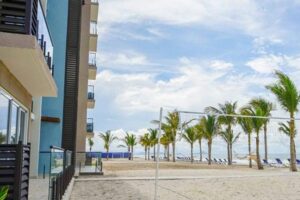 Owning the right real estate is a great way to build long-term wealth and ensure you have healthy nest-egg to retire on. You can lock in a regular rental income and have an appreciating asset to sell if you ever need to. Or keep it and enjoy the relaxing retirement you've always dreamed of.
But when you're buying a home to make rental income, you need to narrow it down to the right market.
For short-term rentals the right market is for a start, one that's easy to get to. You'll find it very difficult to get strong returns from a home that's a 10-hour drive from an airport that's only got international flights a few months a year.
Connectivity is key.
Secondly, I look for a place that's internationalized. By that I mean it's a place that attracts visitors from all over…not just one country. When you choose a location with international demand, should one particular market segment dry up, you're not exposed to the risk of all your rental income drying up with it.
Choosing an internationalized place means you diversify your rental pool. For instance, Panama attracts north American retirees, wealthy Latin families, European vacationers, international executives from all across the world…there's always people visiting.
That's what I love about the income potential of the RETA deal in Panama…we are hitting many markets with the crème da la crème of beach community real estate.
More than half of the population lives in and around the capital city…and when they want to go to the beach, they head west.
Thousands of international executives and foreigners are drawn to Panama City as a center of trade and finance and will come west to the Pacific Riviera and Playa Caracol to relax and enjoy the beach and all the activities and amenities on offer.
A massive wave of work-from-anywhere folks is cresting globally. Right now, they are searching for places to go, spend a few weeks…a few months…and the closest, nicest beach to a world-class city will be high on their list.
And I expect a surge in tourism. Panama is making a huge drive to attract more international visitors—we're getting a $65,000 discount and a fully furnished and turnkey luxury condos as part of a government tax incentive to promote tourism.
When renters surge back, we maximize our income by owning the right real estate and by using a super-hot rental strategy.
That's what makes our RETA-only opportunity in Panama so incredible. It's entirely "plug and play."
Members are getting luxury condos that are fully turn-key…fully furnished…high-end luxury, and just a short stroll to the beach…
Plus, for a five-year period each condo will be managed by an onsite rental program for a minimum of four months per year.
Truly ideal if you want a hands-off, plug-and-play deal with rental management taking care of things for you…
This is a requirement of the "Great Bailout" that members benefit from. It's to ensure the highest and most consistent experience for tourists. But, for me, this is an enormous benefit and the real deal-maker.
All renters are greeted and managed through the community's onsite management company. Members who get in on the deal are free to find their own renters but when the renters arrive, and when their suites are being cleaned, it will be through the onsite management.
While condos are in the program, owners are free to use them to a maximum of six months a year…plenty of time to savor the luxury of life on the beach close to everything Panama City offers…
After five years RETA members can opt out and are free to sell at any time before then too—though the luxury condo must continue in the rental program for the five years.
Like I say, I figure around five years after delivery we'll be looking at appreciation of $113,000…a juicy six-figure gain.
A 40% occupancy at an average nightly rate of $160 would net you 6% (after all costs related to rental and operation of the property including HOA).
Grow to 60% occupancy at $170 per night and you are nudging towards a net 13%…
Money into your bank account without hassles. You don't have to visit, to figure out furniture…nor promote your property on Airbnb…it's all taken care of.
Get Your Free Real Estate Report Now
Sign up for our free daily Postcard e-letter and get a valuable free report on the The 5 Best Places to Buy Real Estate In 2023.
Related Articles
Is Owning Real Estate Overseas Crazy?
Snowbird Boltholes From $67.5K
A Ghost from the Past in Albufeira, Portugal