You've waited months for this.
The bracing air hits your face while the sensation of snow beneath your skis rekindles a forgotten thrill.
With clear skies, you can see mountain peaks nearly 100 miles away, but as you pick up speed, your focus turns to the mountain beneath you and the rush of speeding down a snowy slope at close to 50 miles per hour.
When you reach the bottom, you want to do it all over again, but not before you head back to your mountain retreat, kick back, and enjoy a warm winter drink.
There's just one problem. You've got your weeks wrong…
The time-share you paid $95,000 for only entitles you to a week plus 10 extra days each year. And now there is someone else in your suite, looking through your fridge, unpacking next to your bed…
OK, this scenario is an exaggeration. But I can promise you that the $95,000 time-share that gets you just 17 days a year is real. It's in Aspen, and available on Zillow right now. If you're crazy enough to buy it.
And someone will…
While skiing is no longer a sport exclusive to the idle rich, it still maintains a remnant of its status as a wealthy person's pastime. Sure, anyone who can afford $500 for equipment can become a skier, but if you don't happen to have access to a slope close to home, the cost barrier starts to rear its ugly head.
In popular ski resorts across the U.S. you could easily be talking upward of $400,000 for a one-bedroom condo. On top of which you'd be dropping $500+ in HOA fees each month.
For many, the solution is to buy a time-share. Pay upward of $95,000 for a home you don't own and can rarely use.
But there are better options…
Look overseas to less obvious locations and you can find some real bargains. Europe is home to 3,778 ski resorts, 23,707 miles of slopes, served by 15,908 ski lifts. Finding a cheap mountain retreat close to at least one of them is entirely possible. You'll find some incredible bang for your buck in Eastern Europe, but even in the French and Italian Alps you can uncover great value in the right place.
Let's dive in and look at some property listings my team have tracked down…
Pragelato, Italy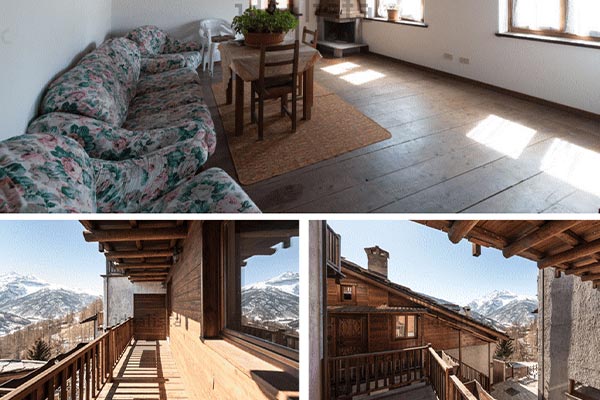 Leisure skiing might have been pioneered in Norway, but the Alps is its spiritual home.
In the 19th century, Europe's elites took up skiing as a diversion during prolonged winter stays at Alpine resorts. It symbolized luxury, and one had to have significant means to decamp to remote Alpine locations for weeks or even months at a time.
Today, the Alps has 1,135 ski resorts, with some big names like St. Moritz and Courchevel 1850, popular with Russian oligarchs, and with some very expensive and exclusive real estate and luxury chalets.
But there are also plenty of places where great skiing goes hand in hand with value.
This apartment in the village of Allevè is a prime example. Overlooking the Val Troncea Natural Park, you have incredible views, with access to cross-country and off-piste skiing.
You're also less than nine miles from Sestriere, a resort village close to the French border, which offers dozens of slopes and hosts some major competitions. It's part of the Via Lattea (Milky Way) ski area, over 200 miles of pistes, which link the Italian ski resorts of Sauze d'Oulx, Claviere, Sansicario, Cesana and Pragelato with Montgenevre in France.
Les Belleville, France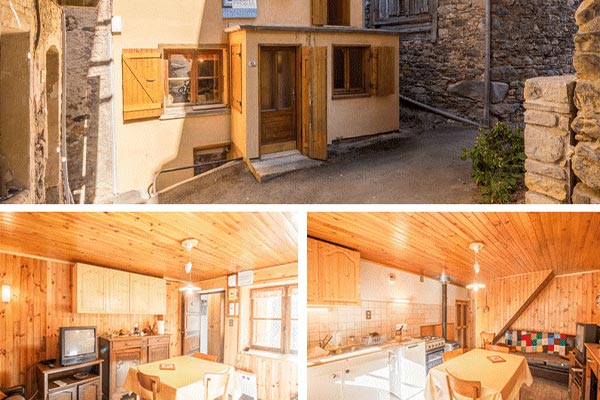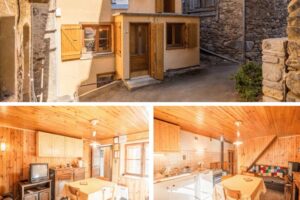 Jump over the French border, just about two-and-a-half hours from Pragelato and you'll reach Les Trois Vallées (The Three Valleys), the largest ski area in the world.
It claims to have 370 miles of ski slopes, all of which you can access with a single ski pass.
The Three Valleys, as the name suggests, consists of the three parallel valleys of Courchevel, Méribel, and Belleville. And it's in Belleville that I uncovered the property above.
Unfortunately, it went under offer before I got the chance to share it with you, but I'm including it here regardless, as an example of what's available. Also on the chance that it comes back on the market.
Bansko, Bulgaria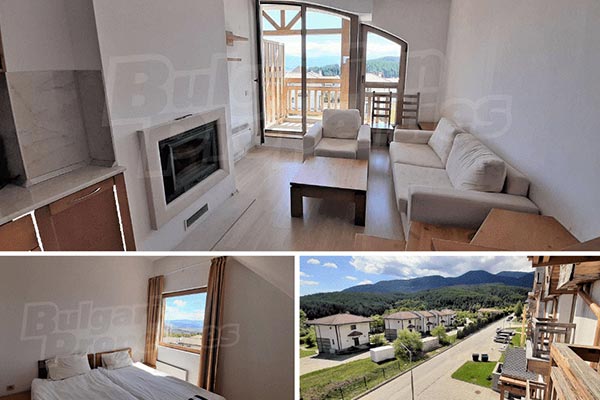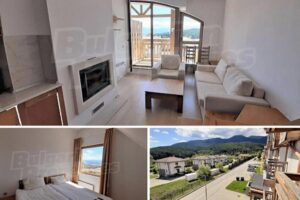 Without a doubt, some of the best value you'll find for a skiing retreat is in Eastern Europe. Slovenia, Slovakia, and Bulgaria have some of the most popular and they can compete with Europe's big hitters for size and height.
But when it comes to cost, Eastern Europe wins hands down.
Bansko in Bulgaria is perhaps the best value of all. Located in the Blagoevgrad Province, just over two hours from Sofia, it has almost 30 miles of slopes and five miles of ski routes available.
The town is nestled between a medieval town and the Unesco-listed Pirin National Park and is set to host the Ski World Cup and the World Championship in 2021. Bansko's Old Town, filled with cobbled streets and traditional stone buildings, is a treat in itself. But nearby you'll find the best value with modern apartments.
The two-bedroom apartment above lists for just €35,000 and comes fully furnished.
Get Your Free Real Estate Report Now
Sign up for our free daily Postcard e-letter and get a valuable free report on the The 5 Best Places to Buy Real Estate In 2023.
Related Articles
The 10 Best Places to Invest in Real Estate
Playa Caracol: Welcome to the Neighborhood
5 Reasons Panama Steals the Top Spot