In the aftermath of the 9/11 attacks, I lost count of the number of media commentators lining up to proclaim "the end of travel."
The attacks had a huge impact. Security got stricter, airports got more stressful, and for a while, people didn't want to fly.
But then they did…
And in the years since, we've seen a tourism and travel boom, with global tourism figures higher in the last few years than at any time in history.
The world has a goldfish memory.
We're once again witnessing a parade of predictions calling the demise of the airline industry, the end of short-term rentals, and the end of the hotel.
But it's not going to happen. People have always traveled and people always will. U.S. travel agents are already reporting pent-up demand and people planning trips. The travel industry by-and-large accepts they will be back in business. It's just that business will look different…
In this month's Real Estate Trend Alert issue, I turn my attention to the future of tourism and travel, and the trends we can expect to see in the post-COVID-19 era.
The coronavirus crisis is global, but the fallout is not. It's going to play out differently depending on the place. In some destinations, this crisis will accelerate trends that play right into our hands.
Social distancing means many more people are freed from their offices forever. A new era of "work from anywhere" has begun. And as people adapt to this new lifestyle and realize what it means, we're going to see more people abandoning crowded urban centers and heading to places like the Riviera Maya for longer periods…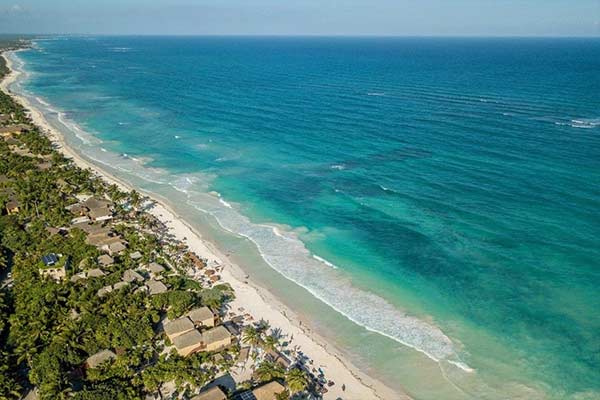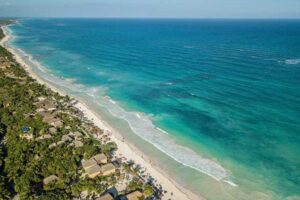 People who like to travel will still want to. And now, many more can, and for longer. I expect a growth in slow travel. And this is very nice for us…
It means we have the option to rent our property for a month to three months at a time, which means less administration and less headaches than short-term. A handsome income on a stunning home in an amazing location, which we can use too.
In the May issue of Real Estate Trend Alert, dropping in RETA members' inboxes, I take the long view on the global crisis and reveal ways we can profit.
I also bring news of our second shot at one of the best deals in the history of RETA. And I look at profitable deals in the hottest beach destination in Belize where I've been following a Path of Progress since 2005.
If you're a RETA member, find out more in your latest issue of RETA…coming soon.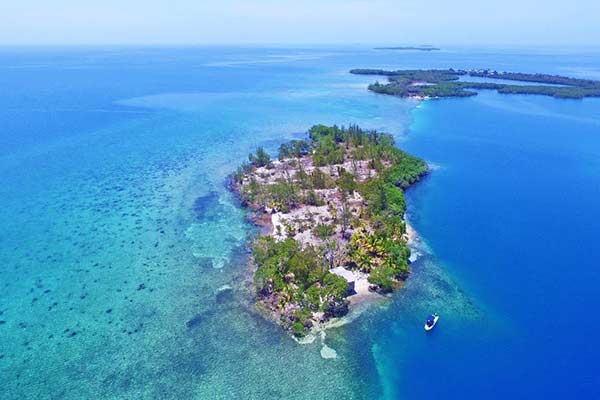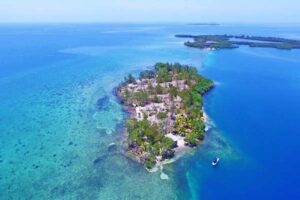 Listen to the RETA Insider Podcast
Last Tuesday I sent RETA members my podcast interview with one of my contacts on the ground in Nicaragua.
It was an interesting chat. We dug into crisis opportunities and discussed the best places to get real bang for your buck.
We talked about old colonials in Granada and León. Find a motivated seller and you'll pick one up for a steal. He told me about a fully refurbished colonial in central León that previously listed for $400,000 and is now on the market for $295,000, and you probably could get it for less. We're talking over 4,400 square feet—that's just over $60 per square foot.
On the Emerald Coast a motivated seller has knocked the price of a four-bedroom home that previously listed for $1.1 million home down to $799,000. The house is perched on a private point at the edge of a picturesque bay, with 270-degree views of the Pacific and access to an unbelievable white-sand beach. That's a 30% drop.
But everything is negotiable right now in Nicaragua. You could go lower…
As I told you in your mailing last week, Nicaragua was already in crisis before COVID-19 hit.
In 2018, protests about pension reforms were violently crushed by President Daniel Ortega's administration. This sparked major nationwide protests that led to hundreds of deaths and thousands injured.
Ever since, the country has remained in a kind of limbo as we wait to see what comes next. Ortega is still clinging to power, but with elections slated for 2021 it's difficult to predict what might happen.
Normally, this is just the type of situation I look for. A crisis is the time to snap up an asset cheaply…extremely undervalued. Then, when the crisis is over, and the true value is recognized, you have an asset that's worth many times more than you paid. But only if the crisis comes to an end…
If you're just looking at the investment angle, Nicaragua might not be for you…unless you have an appetite for risk. But if you're just looking for a home in a stunningly beautiful place…if you love the ocean, nature, and friendly people, you'll find some incredible deals here.
RETA members can listen to the full Insider Podcast here.
Last week, you might have tuned in to my podcast with my contact in Portugal's Algarve.
Chris is currently in the process of buying two homes for €600,000. He figures he'll need €250,000 to €350,000 to renovate. He plans to move into one and rent out the other.
But get this, his mortgage is just €800 a month, and he figures the house he rents will bring in about €4,000 a week in high season, €1,200 a week in low season. (His current home rents for €7,000 a week).
I absolutely love this play. And it's perfect for anyone who plans to live in the Algarve for just part of the year. With one good rental, you can create some impressive rental yields during the 10 weeks from late June to August. Then you're in positive cash flow and you can use the place yourself the rest of the year or continue to rent it out if you like.
I plan to execute a version of this myself very soon. This Thursday I'm getting on a plane to Ireland. It's going to be quite the trip…Cabo, Mexico City, Amsterdam, and finally Cork. I'll have two weeks quarantine on arrival in Ireland. That's going to be frustrating…I'll watch golfers pass right at the end of my garden. But I'm glad to hear that things are looking up in Ireland and people are slowly starting to get back towards something like normality.
My first Euro trip will be to Portugal, where I'll be scouting for a new base. Right now, banks are crying out for business. They're lending at rates as low as 0.78%. Which makes buying somewhere special very tempting.
My plan is to look for a villa in the central Algarve that needs a cosmetic renovation. Having had the benefit of seeing Chris go through the full process already, I can't wait to begin.
While I'm there I'll be scouting for new RETA deals right across the Algarve. I'm particularly interested in condos in the eastern Algarve that were built before the last crisis and never sold. Now banks are finishing them off to sell. I'll also be looking at preconstruction opportunities ahead of the Path of Progress in Lagos…and those overlooked, dated villas with lots of potential in the glitzy central Algarve.
Get the full story in your RETA Insider Podcast.
Jaw-dropping Views in Catalonia for just $32,108
Spain offers you Europe at its most romantic…full of historic hamlets, dramatically perched hill towns, stunning country homes, and glorious art-filled cities with centuries of history all around you.
Along the sunny southern coast is where I've found the best RETA-grade deals in the past, especially on the Costa del Sol where RETA members had the opportunity to double their money in the wake of the 2008/09 crisis.
Now Spain's fragile and debt-laden economy has taken another serious hit and we're set to see big falls in the value of real estate and some outstanding bargains.
Like neighboring Italy, mass migration to the cities has left a glut of unoccupied homes across the country crying out for someone to love and enjoy them. And one of my team found a beauty right in the foothills of the Pyrenees…
The two-bedroom stone townhouse is on the market for a jaw-dropping €29,000 ($32,108).
Its location is stunning. Santa Engràcia is a tiny village at an altitude of about 3,000 feet in the Catalonian Pyrenees. From the house, you have breathtaking views of the surrounding countryside and mountains.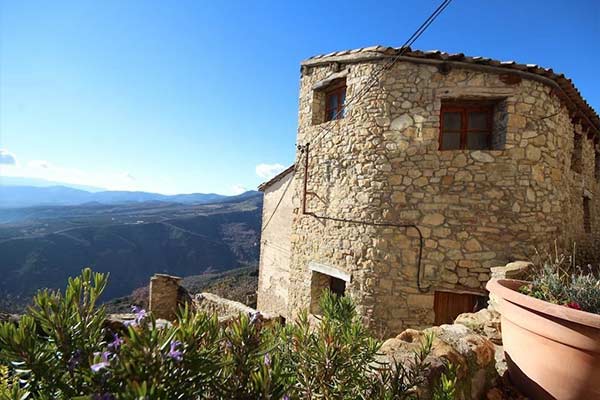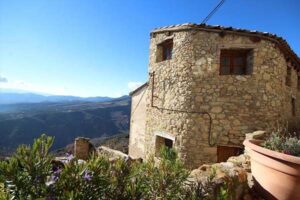 See more photos of this $32,108 home in foothills of the Pyrenees right here.
The region is a haven for those who love the outdoors—climbers, bird watchers, hikers, mountain bikers, and paragliders.
The nearby town of Tremp has a beautiful historic quarter, with plenty of cafés, restaurants, and night life. You're also close to Embalse de Talarn, a large lake formed by a dam, and one of the largest bodies of freshwater in Catalonia—popular for fishing and boating.
Barcelona is about two-and-a-half hours away by car, and Andorra, famous for its ski resorts, is just under a two-hour drive away.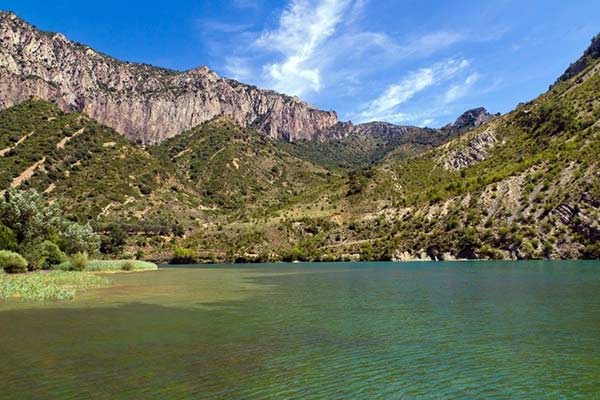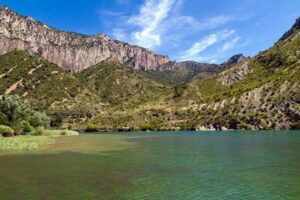 The house was built in 1892 and comes with 1,290 square feet of living space. It looks in pretty good shape, but the interior will need attention. With a budget for renovation, it has a lot of potential.
This isn't a profit maker, but with some work you could turn a modest income. A vacation rental close by in Santa Engràcia is charging over $100 a night. And for just $32,108…well, you can't go too far wrong…
I haven't visited this house in person, nor have I done any due diligence, but I couldn't resist sharing this. It's not a RETA-grade investment but it offers incredible bang for your buck.
If you love real estate and you like dreaming about bargains, stay tuned. As part of Project Prosper, I'm compiling to a full report on these cool little bargain homes for RETA members.
How am I Doing?
Many of you have been in touch using our feedback email ([email protected]) and I'm so grateful to have the opportunity to talk directly to you.
Today, I'm asking you straight up…how am I doing?
I'd love to hear from you…whether you just signed up or you've been following me for years…
I want your feedback and thoughts. They will help me do a better job for you. So, write in with your thoughts.
Where should I go? What investment strategies are you interested in? What deals do you like the sound of? Tell me how I'm doing…
Connect with Ronan on Instagram  or Facebook
Get Your Free Real Estate Report Now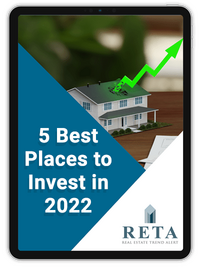 Sign up for our free daily Postcard e-letter and get a valuable free report on the The 5 Best Places to Buy Real Estate In 2022.
Related Articles
The 10 Best Places to Invest in Real Estate
Get the Inside Track on Real Estate Profits
Sneak Peek: Hot Deals Coming Down the Pipeline