Barbara Poole's 14-room boutique B&B is the only one in San Miguel de Allende that can boast of having been a bordello until it closed in the mid-1960s. These days, it hosts a much different clientele, but it still prides itself on hospitality.
Many of Barbara's guests are retirement-age North Americans who appreciate the property's tranquil vibe. It has a large courtyard with flowers and a fountain, as well as a rooftop terrace, great for taking in panoramic views of San Miguel.
"My life is all about helping people have a great time in this amazing town," says Barbara, 71, from California's Bay Area.
One trend in recent years that has brought in constant business for the B&B has been the destination-wedding boom in San Miguel. Many upper-class couples from Mexico City and other large cities around Mexico come here to tie the knot. Ever since San Miguel was designated a World Heritage site, it has also become a big draw for international tourism.
Barbara first came to San Miguel in 1993 for Spanish and painting classes.
"I had a falling-in-love experience four or five days after I arrived. I realized everything was made by hand. It's an artist's dream," says Barbara. "I started coming back whenever I could."
The artsy cultural climate in San Miguel has allowed her to continue her lifelong fascination with the painter's life. In fact, she has an artists' studio on her property available for guests. Sometimes she hosts art workshops; there's enough space to fit many students comfortably. She also leases a building next door where she has set up a yoga studio, another amenity her guests enjoy.
Over the years, she has seen San Miguel get more crowded, as more tourists and expats have discovered its charms. But she still loves the town and all it has to offer.
"Theater, art, world-class live music…and there are groups for every hobby," says Barbara. "I'm an avid bridge player. I play four to five times a week in the afternoons. And there are dinners and lots of social activities in the evenings."
When Barbara bought her property in the early 2000s, it hadn't been a bordello for two generations; by then it was a private home. But you could still see touches of its seedier past: a shortage of windows, a dancehall, and a secret door to the madam's quarters, which is today a large suite.
"The fellow showing me property said the location was great (it is!), and that the house had a reputation as a great party house, not just as the old bordello but after, too. I liked the provenance," says Barbara.
Barbara renovated it from three bedrooms in 2005, expanding it gradually to a 14-room boutique hotel that is a mix of suites with kitchenettes and smaller rooms with shared common areas. Several rooms have their own patios. Most recently, she added an event center for community activities, parties, and small weddings.
"The renovations were supposed to take five or six months…they took years till I was finally done, but that is because I added a lot. And I spent more than I planned to," says Barbara. "I spoke no Spanish and didn't know the system. But the process was exciting. It was very satisfying in the end."
In the heart of the colonial centro, and a quick walk to the showpiece main plaza, Barbara's property sits on a quiet residential street. It's perfect for travelers eager to browse for art, antiques, and handicrafts, or to enjoy a gourmet dinner or the frequent musical performances and other cultural events San Miguel is known for.
"It's an easy place to negotiate and get around," says Barbara. "You can walk to most places you want, and if you're headed somewhere on the outskirts or your destination is uphill, as some neighborhoods are, you can catch a taxi for $2 to $3."
One of San Miguel's big attractions for expats is that life is more relaxed. And that even holds true for a business owner like Barbara.
"I live nearby. I get up and come over here to see what's happening and to chat with guests," says Barbara. "It's not an entirely stress-free life…after all, I have a business. But my concerns are basic… Is the coffee served on time? Did the guests sleep well? You don't have to speak Spanish here, but it's way more fun if you do. I can joke with my staff and get to know them.
"What's good here is that you don't have to have the tension people have in the States. The local culture is relaxed. The U.S. is great, but there's a lot more to discover when you live in another culture."
When Barbara retired from her position as a school psychologist, she first bought an old house in California, renovated it, and opened her own gallery to showcase her work—she'd been painting for years. But she was soon ready for a change—and an escape from building code restrictions and the States' high cost of living. San Miguel was calling.
"This is it for me. Having my place here has cemented my life here," says Barbara. "What started as a lark is perfectly suited to me. I love to meet people. It's a fascinating life, with interesting twists every day. And I haven't cooked a meal in 14 years! I either go out to dinner or somebody cooks for me.
"I don't have a separate budget for my personal expenses. I live simply, but my lifestyle is amazing here. I have a hospitality business so all the comfort we give our guests I also receive from my staff. My biggest expense item is travel to the States. I am shocked when I go there and see the price of property taxes or tomatoes."
Barbara has a capable staff that takes care of the day-to-day operations, leaving her free to be with guests and focus on what she calls "projects." She likes to redecorate and renovate sections of the property regularly to keep things at the B&B looking fresh. She also enjoys being able to give back to the community that welcomed her.
"My favorite organizations are Mujeres en Cambio ("women in change," which helps young Mexican women get educated) and Jóvenes Adelante ("young people ahead," which helps disadvantaged students complete college). I especially love to see how a little goes such a long way to make big changes in the lives of young girls through education. You can do good things and get the satisfaction from seeing their effect personally. It's a win-win for us all."
Get Your Free Real Estate Report Now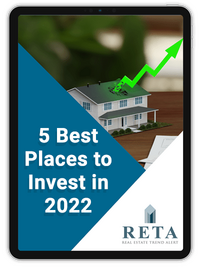 Sign up for our free daily Postcard e-letter and get a valuable free report on the The 5 Best Places to Buy Real Estate In 2022.
Related Articles
Fun and Interesting Facts About Mexico
Maps of Mexico: Best Beachside and Mountain Towns
Upcoming Conferences
With just a laptop and an Internet connection—you could speak English and get paid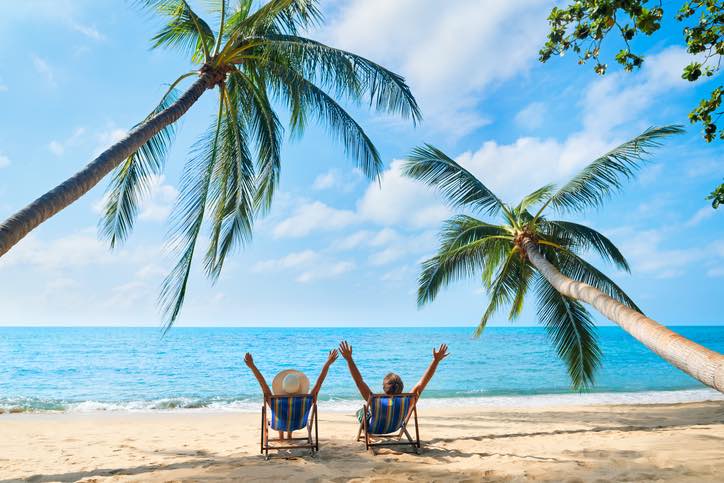 Register now and save!
Earn-with-English Online Masterclass
August 20, 2022
Over one power-packed day, discover how you can turn your native English skills into an online income you could earn from your living room—or anywhere in the world you want to spend time. Don't let inflation derail your retirement. This is a fun, flexible way to earn from anywhere—getting paid to speak English.