Jonathan Lerner decided to move to Spain on a winter's morning in New York City when the wind-chill factor was -10. As the New Jersey native slogged through snow in midtown Manhattan, he remembered his junior year in Seville with fondness and warmth.
Twelve years later, Jonathan has created his own boutique travel business, Tailored Tours Barcelona. "Waking up to sunshine and 55 F in December really does change your approach to life," he says. "Healthcare and cost of living are major factors as well."
Jonathan has been interested in Spain since learning Spanish in grade school. Barcelona is the city that ultimately captured his heart. "It offers a wonderful work-life balance. The city is avant-garde, international, and relaxed all at the same time. It's colorful, artistic, tolerant, and has some of the best food in the world. Spain has the second most UNESCO World Heritage sites in all of Europe, so culturally it's inexhaustible."
For North Americans, securing a visa that grants permission to work in Spain isn't always simple. Jonathan solved the problem by landing a job with an American company. "If you can have a company sponsor you, that is ideal," he says. "However, there are several ways to get a foot in the door, be it through studies, temporary work contracts, or even buying real estate. My advice for those looking to work in Spain would be to contact as many American companies as possible with offices abroad. One of my favorite expressions in Spanish is 'creer es crear,' which means 'believing is creating,' so it all starts with envisioning your move."
After a few years working in real estate management, Jonathan realized that he was in the country he wanted to be in, but he wasn't doing what he wanted to be doing. Art, architecture, and history were his passion.
In 2015, he decided to walk away from his steady real estate job and become a tour guide. "When I started as a tour guide, I worked for several different companies at once, all with different niche markets." During that time, he was learning the ropes and gathering knowledge about his city's history and culture. It paid off. "In the high season (April to September) guides can easily earn €2,500 ($2,849) a month, which is a lot if you consider a nice one-bedroom in Barcelona costs less than €750 ($854) a month."
Two years ago, he launched his own business. He started small, relying on word-of-mouth advertising in the beginning. "From there it was growing and growing, until a travel agent reached out, and little by little, I was able to carve a space out in the city." His expert team delivers unique, local experiences including tours focused on modernist architect Gaudí, Barcelona's medieval gothic quarter, Sephardic Jewish heritage, surrealist artist Salvador Dalí and gourmet tapas. "Logistically, I was able to do it because I already had my work permit sorted, allowing me to create a freelance work structure."
Now Jonathan spends more time expanding his business, but he still gives tours occasionally. "I love to meet people and feel the pulse of the city. No two tours are ever the same, and I always learn something new." On weekends, he takes off for long trips in the car with friends. "Barcelona is located between the sea and the mountains; in an hour you're in wine country; in 90 minutes, a secluded beach on the Costa Brava; in two hours you can be in the Pyrenees or a small town in southern France."
Despite living in Spain for 11 years, Jonathan maintains some American discipline around work. "I forgo the long, boozy Spanish lunch, but I'll never miss my siesta. After work, I'll meet friends for tapas and a drink. Life in Spain takes place in the street, where cafés and bars are bustling—even in December."
Need a Way to Fund a New, Better Life?

Join our Savvy Retiree Daily e-letter today and you'll hear from us daily, telling you about ways you can gain the freedom to live where you want, travel when you like and create a life you love. We'll also send you a FREE Report Fund A New, Better Life With These 6 Portable Careers...
Related Articles
Benefits of being a Travel Writer
Living Internationally: How to Enjoy a Roving Retirement
Going Solo: How and Where to Enjoy Life Abroad as a Single
---
You know more Spanish words than you think you do! And we guarantee you can be carrying on conversations...in Spanish...in just 20 Minutes. Special summit 'Speak Spanish in 20 Minutes' is now live!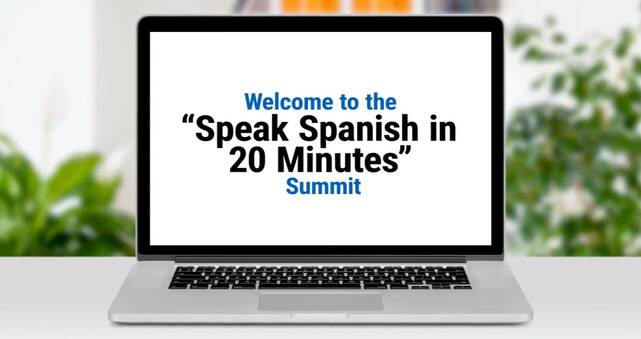 ---