Pennsylvania native, Bill McGraw came to Boquete, Panama, seven years ago with a mission. Having worked in the field of marine biology and aquaculture for many years, he chose Panama because it had the perfect conditions for his latest project.
Built in the crater of a long extinct volcano, Boquete is surrounded by verdant forests, mountains, a profusion of lavishly-hued blossoms, and a beautiful meandering river flows right through town. Boquete has a well-established expat population and is one of Panama's top expat destinations. With all it has to offer it's easy to see why: Gorgeous natural surroundings, healthy lifestyle options, and a near-endless variety of social events and activities.
Bill's goal in Panama is to build and develop a commercial shrimp farm and is now working toward that end. He is currently growing shrimp, clams, oysters, and more. "All of my systems have a positive impact on the environment as only a small amount of waste is produced and it is all recycled into traditional agriculture," Bill says.
At this point he continues to grow shrimp for his own use and extra for friends, as well as selling some to local restaurants, and health food stores. Bill says, jokingly, "I am known around Boquete as 'the shrimp guy."
As well as the shrimp farming, Bill has an additional part-time business, offering frequency therapy to cure insomnia and other illnesses. "I can basically take out any bad bacteria, virus, or parasite in a matter of hours, painlessly using frequencies," he says. He became interested in this technique while searching for a cure to his insomnia. "Although I went to over 20 medical and naturopathic doctors, none of them could solve my problem. After extensive reading and research, I realized that my problem was primarily due to mineral deficiencies due to adrenal burn out. I now sleep eight hours straight without taking anything other than some Rife frequencies for relaxation."
Along with his research and construction of his shrimp containers, Bill is a musician and spends many evenings playing guitar and singing in local pubs and restaurants as well as encouraging the customers to try karaoke. Bouquete is well-known for its plethora of restaurants and night spots so the field is wide open for his musical talents.
He has also found his life partner, Gladys, who he has been happily married to for two years. They rent a home in Boquete while they continue their search for the perfect property for their shrimp operation. But with low rent cost in comparison to the U.S., they are in no hurry.
Bill's love of Panama has only grown. "Panama is a beautiful country. The people are friendly, very easy going, and rarely get upset about anything. 'Tranquillo,' as they say. The mountains and oceans are beautiful here and unpolluted for the most part.
"Gladys and I lead very busy lives. She is busy with her hairdressing and beauty spa, as well as assisting me with the coral research. Between those things, the aquaculture, medicinal treatments, and musical performing we keep very busy. But when time allows, we like to go dancing."
Need a Way to Fund a New, Better Life?

Join our Savvy Retiree Daily e-letter today and you'll hear from us daily, telling you about ways you can gain the freedom to live where you want, travel when you like and create a life you love. We'll also send you a FREE Report Fund A New, Better Life With These 6 Portable Careers...
Related Articles
10 Great Reasons You Should Live in Panama
An Overview of Traditions and Culture in Panama
---
You know more Spanish words than you think you do! And we guarantee you can be carrying on conversations...in Spanish...in just 20 Minutes. Reserve your spot now for our FREE webinar.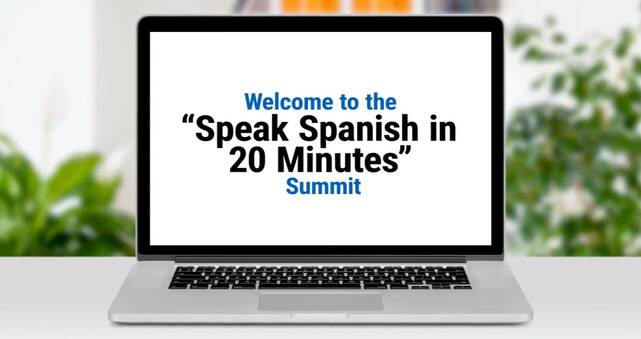 ---