"I came to Costa Rica for a two week, yoga-filled vacation. Nine years later I'm still here," says yoga instructor Madeline Edwards. "I came for the peace and quiet, and stayed for the ambiance, the locals, the cost of living, and the general quality of life," she continues, speaking from the terrace of her quaint rental home in the Guanacaste jungle.
In the near decade since Madeline traded her home city of Portland, Oregon, for the sunnier shores of Costa Rica, she's used yoga to sustain herself physically, emotionally, and financially.
"I was qualified as a yoga instructor before I arrived," she says. "Since I landed in Costa Rica my career has gone through many different phases. My first job was in Puerto Viejo, on the Caribbean coast, teaching in a newly opened retreat center. Puerto Viejo is a combination of palm trees, reggae, great food, white sand beaches, and stunning wildlife. Truly paradise on earth.
"Then, I relocated to the capital San Jose for a little while. It was a valuable experience, but way too busy for me. Definitely not why I moved to Costa Rica."
After San José, Madeline moved to Mal Pais and taught open yoga classes. "Mal Pais is the surfing capital of the country, so I taught a lot of stretch and upper body flexibility based yoga. I was also introduced to surfing. I had no idea how addictive it can be."
Around a year ago, Madeline began scouting for a place where she could best combine both her passions: yoga, along with her recently developed love of surfing. She settled on the beach town of Nosara, on the north-west Pacific coast of Costa Rica's Guanacaste peninsular. "It's a town based entirely around surf and yoga," she says. "The main beach, Playa Guiones, has waves all year round, and there's a huge range of yoga studios. There's a heavy emphasis on organic food there. But there's also a wide range of supermarkets and restaurants to choose from.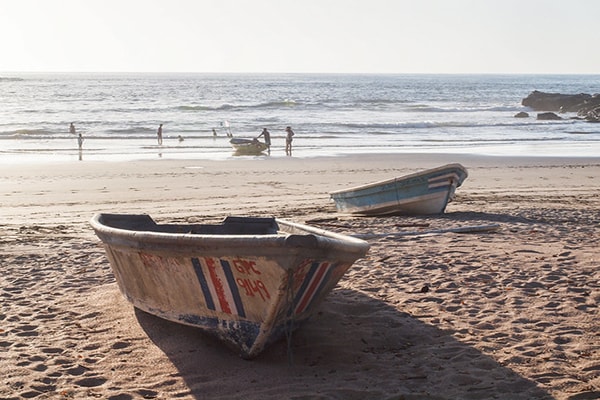 "The place is stunningly beautiful, friendly, and laidback. It's also expensive. Possibly the most expensive place in Costa Rica," says Madeline. "As a yoga teacher, competition can be tough here, but there's also the opportunity to make good money, enough to provide for a nice lifestyle."
"Rent can range from $700 per month, through to thousands, depending on your taste and means," she replies when asked about Nosara's cost of living. "You can live cheaply, of course. The fruit and veg is cheap, fresh, and abundant."
Despite the inevitable challenges along the way, Madeline loves living in Costa Rica. "Not once did I ever regret my decision to base myself in Costa Rica. It's become almost cliché to mention how Costa Rica is talked about as the 'happiest country in the world.' But it's not without its problems, and neither is living here. What makes it special is that the environment it provides a person in which to manage and meditate on those problems is just so much less stressful."
Need a Way to Fund a New, Better Life?

Join our Savvy Retiree Daily e-letter today and you'll hear from us daily, telling you about ways you can gain the freedom to live where you want, travel when you like and create a life you love. We'll also send you a FREE Report Fund A New, Better Life With These 6 Portable Careers...
Related Articles
This Expat Couple Achieved Early Retirement In Costa Rica
Tap Into The Growing Wellness Economy In Costa Rica
Opening A Tiki Bar On Costa Rica's Gold Coast
---
You know more Spanish words than you think you do! And we guarantee you can be carrying on conversations...in Spanish...in just 20 Minutes. Special summit 'Speak Spanish in 20 Minutes' is now live!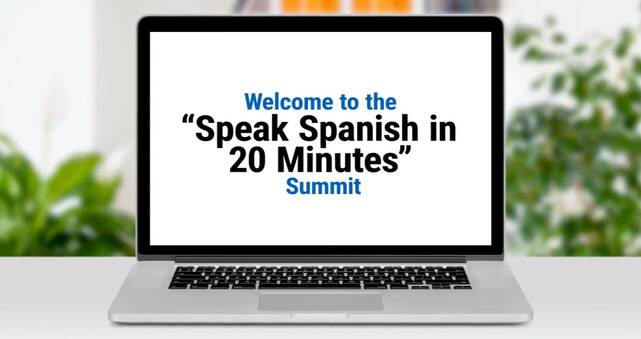 ---