Did you join me in Tulum this week?
No, the travel restrictions haven't lifted…I'm still hunkered down here in Cabo…and I suspect you haven't been spending many of your air miles either.
But tricky travel doesn't stop savvy real estate investors from missing out on a great deal…
This week, Real Estate Trend Alert members got to experience our first ever virtual scouting trip. From living rooms, home offices, and quiet corners all over the world, they tuned in to what has quickly become one of the best deals we've ever had on the Riviera Maya.
The opportunity was in Tulum's Edena community, where RETA members have an exclusive opportunity to lock down spacious, two-bed detached homes for just $149,000.
Edena is a community never seen before in Tulum—spacious, detached homes in a pristine natural setting just minutes from Tulum town, close to the Gran Cenote. It's the perfect retreat in a luxury community dedicated to tranquility and laidback living. Yet, at a price point that's less than a 400-square-foot studio in town.
Financing means that with a manageable down-payment and a few balloon payments members can own here for an incredibly low $799 a month…that's for a home I predict will be worth $225,000 within a year of delivery.
But that's not where this deal ends…
Because of the current crisis, and shifting currency values, I was able to negotiate a sweet additional perk. Every RETA member who locks down a home in Edena now gets a pool worth $7,000 added to their spacious two-bed home.
That's an asset that can supercharge rental income. I'm talking 13% gross yields or more.
The added value of the pool was one of the reasons why I could no longer sit this deal out…I've now reserved a home at Edena. And watching the virtual scouting trip to Tulum, I'm more excited about this than ever.
If you didn't tune in on Thursday, here's a taste…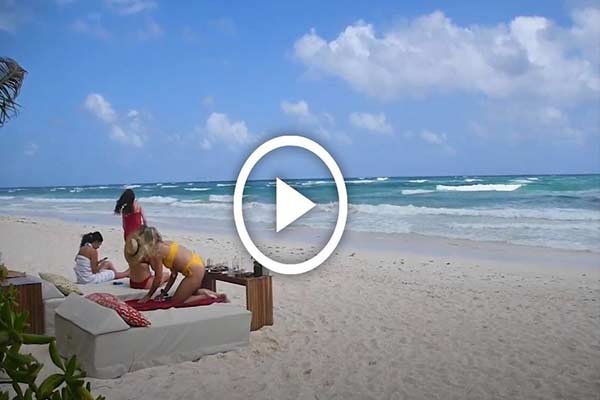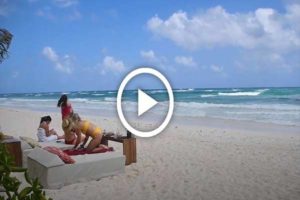 Real Estate Trend Alert members can access the full virtual Members-Only Scouting Trip over on the RETA website, here.
It's not just in Edena that RETA members have been busy diversifying their assets and taking full advantage of this incredible buying moment.
In Playa Caracol, we benefited from a bailout for Panama's hoteliers and developers, which landed us with a $65,700 discount on true beachfront condos—an absolutely unheard-of deal.
Apart from the full-frontal ocean views and being right on the beach, the opportunity in Playa Caracol will come with amazing amenities. We're talking a luxury spa, state-of-the-art gym, superb pool and beach club…restaurants…and all right on the beach.
The original entry price was in the $280,000 range…and at that price, with that level of amenities, it was a good deal.
But with the RETA-only $65,700 discount…it became next level. (RETA members can read the full report on this deal right here.)
In Medellín, Colombia, members are benefitting from the ultimate buyers' market. Today, big luxury condos in Medellín's best neighborhoods can list for $100 per square foot. Find a motivated seller and you could pay less than $80.
Because of the crisis, the Colombian peso has tanked. And, like much of the world, the real estate market has stalled because of lockdown and the current crisis.
Yet, the long-term growth trajectory for Colombia, and Medellín in particular, remains strong. Colombia has solid fundamentals. It's emerged from its troubled past to become a major regional player, building on its market-friendly policies, rich natural resources, strengthening trade ties, and modernizing economy.
This means we can buy cheap in a place with big upside potential because its currency is depressed, and motivated sellers have to drop their prices to attract buyers.
My guy on the ground has been busy seeking out deals. In Los Balsos, one of the top spots in Medellín, you can get a nice-looking three-bedroom apartment with an asking price of $178,392. (A few months ago, the price was $221,875.)
In El Poblado, Medellín, modern four-bedroom apartments are going for as low as $149,497 (with previous asking prices often more than $35,000 higher.) Because of the crisis, you can offer 30% lower again.
As a vibrant, internationalized city with a perfect climate, Medellín is mecca for remote workers. They've been flooding into the city for years. They need a place to live and stay, fueling demand for real estate.
Long before Covid-19, the world of work was changing. Young digital nomads were embracing remote work and the freedom to live anywhere. But now, because of this crisis, remote working has transformed from a novelty to the norm.
Millions of people of all ages are now trying remote working for the first time…and when this crisis is over, many of them won't want to go back to the office. Instead, they'll look for the perfect place to live. Not in a cookie-cutter suburb…but in a destination with a glut of lifestyle benefits. A place like Medellín…Panama…or the Riviera Maya.
I'm calling this crisis the "The Great Accelerator" because many of the trends we're following and investing in will take a huge leap forward when the dust of this crisis settles. The remote working trend is one of these. At RETA, we're positioned perfectly to profit from the new world that emerges in the months and years to come.
While it's still early days in this crisis, RETA members have had an incredible run…
And it's only just the beginning. At my base in Cabo, the deals have been flooding in. Many of them don't cut the RETA muster. The strength of RETA is that our buying power gets us the best of the best. And in the months ahead, that's exactly what I'll be bringing you.
Stay tuned…
Why I'm Watching the "Switzerland of South America"
It's no secret that I believe real estate is the best investment you can have for weathering a crisis like this.
Real estate has intrinsic value. It's a store of wealth that protects against economic downturns and periods of high inflation (which could be coming soon as central banks print money to fund their billion- and trillion-dollar bailouts).
While the economy can be flooded with a tidal wave of printed money, real estate can't be so easily manipulated, and will always hold value—even if it takes a short-term dip. That's because real estate includes land, bricks, pipes, wires, etc. You can use real estate, whether that's land to farm or a home to live in…
And best of all, real estate gives you the opportunity for capital appreciation and rental income. That's why I believe it's the world's best investment for good times and bad.
I look for real estate in destinations where I see strong upside, whether that's because of a Path of Progress driving values, surging tourism growth, or because local real estate has been seriously undervalued.
But I also look for safety, stability, and ease of doing business. And that's why I'm currently looking for potential deals in Uruguay.
Known as "The Switzerland of South America," Uruguay is so stable and democratic it's almost boring. It has low taxes, banking privacy, and a warm welcome for foreign investors like us. It's an ideal hedge against uncertainty elsewhere and a place offering RETA members multiple opportunities.
A decade ago, I first recommended farmland in Uruguay to RETA. The case for farmland is straightforward. Owning farmland puts you in line to profit from an unstoppable rise in global food demand.
Historically, land has been one of the best hedges against inflation and turmoil. People will always need a place to live and land to grow food. And in Uruguay, land is both incredibly fertile and a bargain. The country is often called "one big farm." And for $1,000 to $2,000 per acre you can buy farmland close to the country's best beaches and ahead of a rolling Path of Progress.
But Uruguay's not all farmland. It's fringed by some of the finest Atlantic beaches in the world. And the best of those are along the coast of Rocha province. The landscape's a patchwork of soft, cream-colored beaches, nature reserves, and lagoons.
I first identified a Path of Progress rolling into Rocha in 2007. This Path started in Punta del Este—South America's premiere beach town—before moving east to La Barra, a boho-chic hideaway, and then to Jose Ignacio, where homes can cost millions of dollars.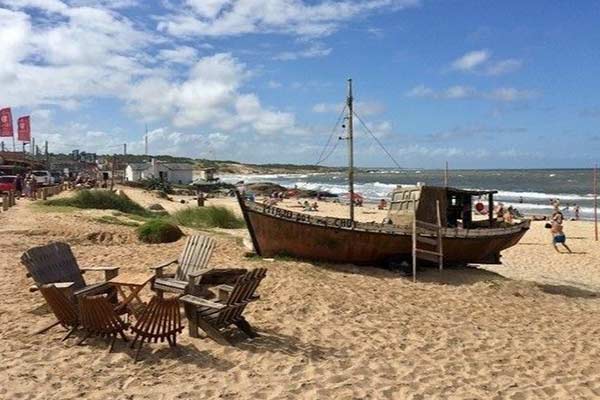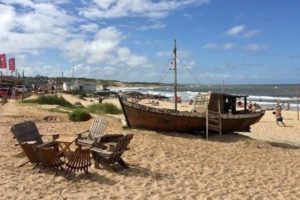 Rocha is where my attention is right now. That's where the Path of Progress is heading. I'm narrowing in on a very strong lots deal here.
The lots are in a best-in-class community a short walk to a beautiful white-sand beach and close to a huge nature reserve that's home to capybara, foxes, and otters.
The developer is a prominent former banker and is well-connected. His track-record is strong. His first project nearby includes some of the area's most photographed, high end, and architecturally unique homes. He has proven his capacity to attract the right clientele.
Because of the crisis, I've been able to negotiate a special discount on lots in the community, which I'll be telling your more about very soon…
Lots are a great way to diversify outside of your home country. With these lots, you don't need to build or do anything with them—other than sit and hold. And buying ahead of a Path of Progress gives enormous potential for capital gain.
This is something RETA members will be hearing more about in the coming weeks.
But for now, check out this conversation I had with attorney Juan Fischer, at the RETA's annual Gathering in Playa del Carmen, where we discussed why Uruguay stands out as an overseas safe haven.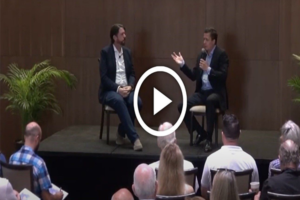 At Real Estate Trend Alert's annual Gathering, members meet with my contacts and industry experts from across our global beat. This year's event will take place on October 22 – 24, so save those dates.
Date For Your Diary: RETA Gathering VI: October 22 – 24, 2020
If you want to get the jump on the best RETA deals, it pays to be in the room at our annual Gathering.
This discreet get-together of our little group is where I introduce you to my contacts, talk about our latest deals, and where together we plot and plan our profit hunting. And this year's event promises to be the ultimate crisis deal summit. The deals are going to come from everywhere. And if you're there, you'll have first dibs…
I've already started working on deals to bring along…
Remember, because the Gathering is a perk of RETA membership, there's no hefty attendance fee. The hotel is booked. We'll be meeting in Playa del Carmen on Mexico's Riviera Maya, October 22 – 24. So, for now, mark those dates in your calendar.
Wishing you good real estate investing!
Get Your Free Real Estate Report Now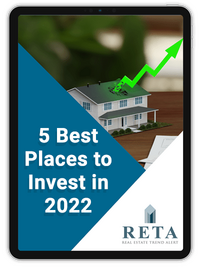 Sign up for our free daily Postcard e-letter and get a valuable free report on the The 5 Best Places to Buy Real Estate In 2022.
Related Articles
The 10 Best Places to Invest in Real Estate
Own a Two-Bed Home in Tulum for $149,000
Buying Real Estate in Tulúm, Mexico