Winter is coming.
There's a slight chill creeping into the evenings and early mornings…that means it's almost time for me to pack up my base here on Portugal's Silver Coast and head back across the Atlantic to my base on Mexico's warm and sunny Pacific Coast.
But I'm not quite done with Portugal.
Earlier this week, I sent you a note about some interesting potential opportunities I found when I was on the Algarve recently.
Right across the Algarve, luxury real estate is on a tear. In the high-end resort of Quinta do Lago, just two yours ago you'd have paid €1.6 million for a tear-down property…that same building would easily go for as much as €5 million today.
What's driving this incredible appreciation in the value of land in luxury resorts? A surge of demand. But I uncovered an anomaly that could potentially deliver a ground-floor opportunity. You can read all about it here.
Staying in the Algarve, demand there continues to surge too. Last year I recommended condos here to members of my Real Estate Trend Alert group and this week I heard that one of them got a soft offer for his condo that could see him walk away with a profit of €160,000!
It's not too late to get in on opportunities in Lagos. An abandoned project in a prime location in town was recently paid a visit by a wrecking ball…and this could spell a new RETA members-only deal.
If this deal is one you might be interested in, I have an incredible offer on a RETA membership coming up. Essentially you can test drive RETA and see if it's for you. Keep an eye on your inbox over the next few days…I'll be sending you the details.
My Top Investment Strategy
I'm often asked about the strategies I use to find the best real estate deals.
In my opinion, one of the best and most important is to follow the Path of Progress. Doing that can help you to identify those markets that have the strongest prospect of capital appreciation. Meaning you can buy when prices are low and profit as values rise.
A Path of Progress might be a location that's about to open up thanks to new roads, airports, or bridges.
In other instances, it could be a new major industry bringing jobs—or a luxury resort drawing in well-heeled tourists—that has come to town. Maybe government bodies are working to attract tourist dollars in new markets or adding new direct flight routes to make a destination more attractive.
Perhaps there are plans afoot to change zoning and permitting, so that it's easier to develop new projects.
Whatever the particular Path of Progress event, identify a market at the start of a Path of Progress, and you can profit handsomely on your real estate buy.
This is a strategy I use a lot, and talk about a lot, when it comes to real estate opportunities. Right now, there are Paths of Progress happening across a number of locations on my beat…and I wanted to share the details of them with you.
So I created a report, My Number One Strategy for Locking in Incredible Income Potential…and yesterday I made it available to all Your Overseas Dream Home readers.
If you're any way interested in profiting from international real estate, it's worth reading. If you missed it, you can access the report here.
An Update From Italy
I told you last week that my team members Eoin Bassett and Paul O'Sullivan had just landed in Italy for the commencement of "Mission Italy"
They've spent the last week pounding pavements, hopping trains, trams, taxis, and renting cars…(and eating lots of pasta washed down with wine.)
My team's WhatsApp scouting group is exploding with their reports from Rome and Tuscany, and this is only the beginning. They will be covering more ground…a lot more…
Here's a short video Eoin sent to the WhatsApp group while scouting the Renaissance city of Florence: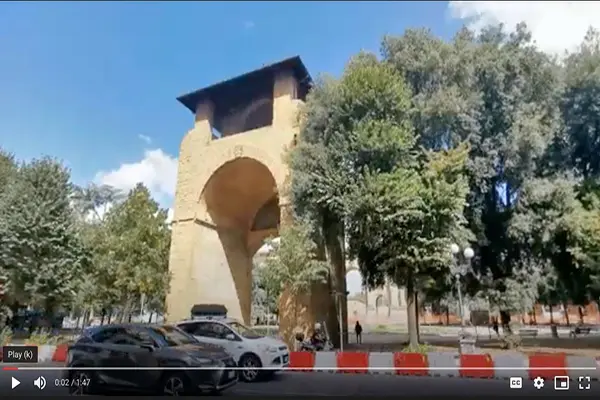 Next week, I'll be filling you in on more of Eoin and Paul's findings as they continue to put boots on the ground (and good food in their bellies!) around Italy.
Stay tuned…
Get Your Free Real Estate Report Now
Sign up for our free daily Postcard e-letter and get a valuable free report on the The 5 Best Places to Buy Real Estate In 2023.
Related Articles