If you would like to update a credit card on file with International Living, you can do so by logging in to the self-service area of our members area here:
https://members.internationalliving.com/customer-self-service/
Here's a step-by-step guide:
Step 1: Click here to login
Step 2: Enter your username and password and click log in.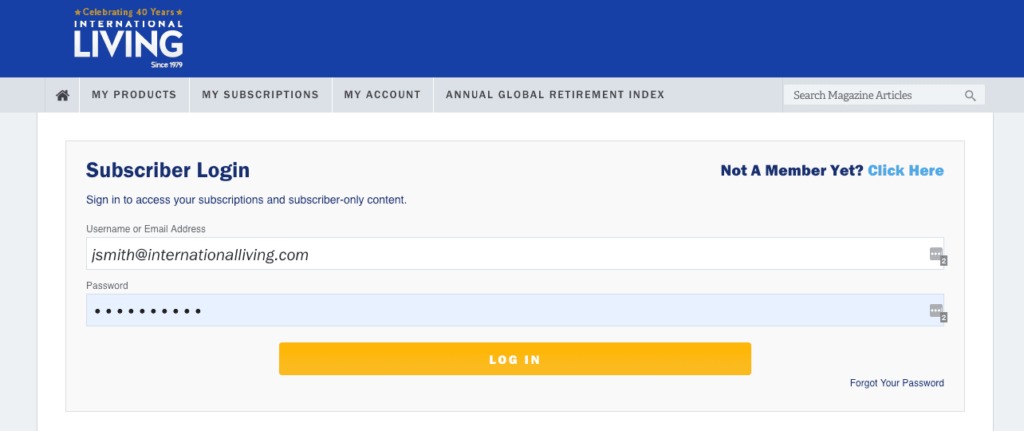 Step 3: When you've logged in, go to the My Account tab at the top of the page. Then click Subscriptions, which you'll find on the left of the screen.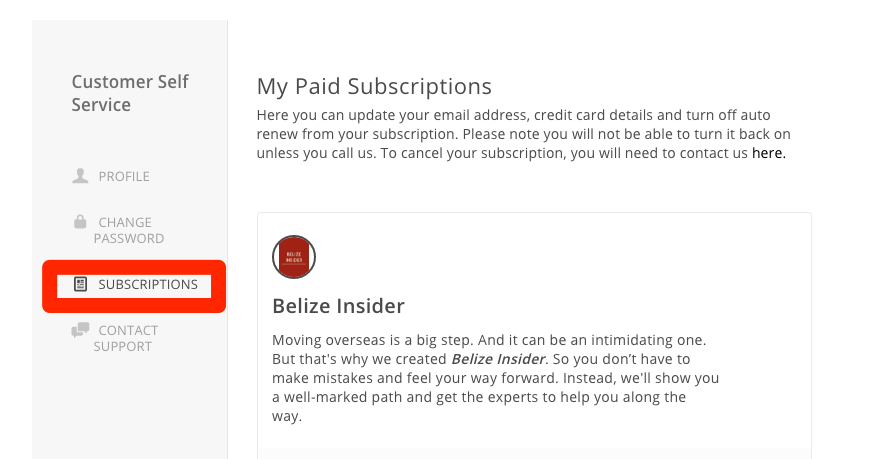 Step 4: Click Update CC of the subscription you wish to update.

Step 5: Fill out form and hit the continue button. Your credit card will now be charged on the upcoming renewal date.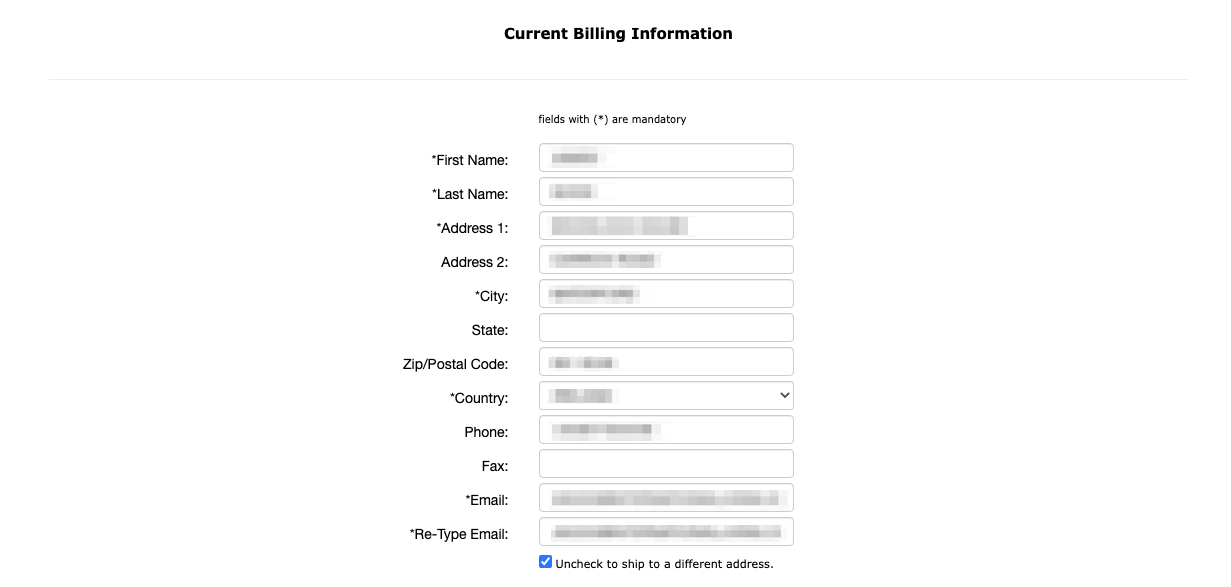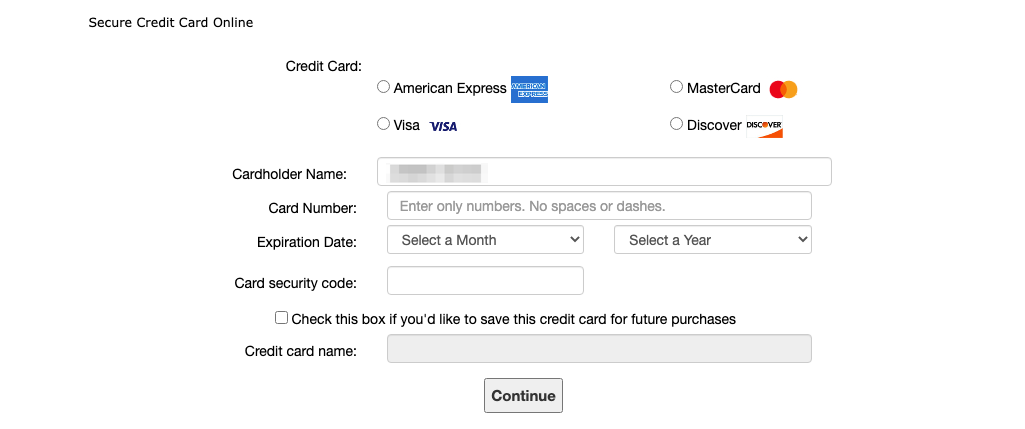 Note: If you wish your card to be charged for an unpaid renewal, please follow the instructions above and then contact us here and we will take payment.